Loading page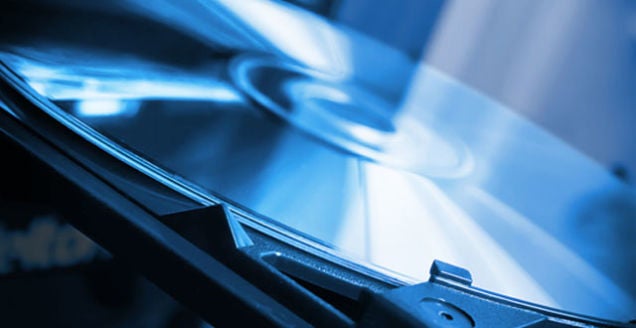 ---
---
It comes as no surprise the AMD in struggling in the face of fierce opposition on two fronts. Intel has a firm grasp on the CPU and integrated graphics markets, while NVIDIA continues to outplay it in the enthusiast 3D arena. The company has already downsized in an effort to stay competitive, but it looks like it might be taking things a step further by splitting itself in two.
---
We don't all buy ridiculously powerful notebooks. Gaming PCs, sure, but not notebooks. Normal laptops — y'know, the ones you can buy in Harvey Norman and your local computer store, the ones that cost a thousand dollars and not five thousand — are far more common, but we don't give them as much love as we should.
AMD has just taken the covers off its latest high-performance notebook APU, called Carrizo, and the under-the-hood improvements are genuinely amazing. Say hello to double the battery life of last year's laptops, as well as almost double the computing power.
---
AMD has a new top-end APU — that's accelerated processing unit, if you didn't know, combining a high performance CPU with a high performance integrated graphics chipset — in the A10-7870K. Built to go inside your next mainstream desktop PC purchase, it's just as small as any other CPU, but has some serious graphics grunt under the hood — more than enough to beat a mainstream Intel chip and standalone graphics card.
---
Briefly: The Model B+, which spent a while as the flagship board before the Pi 2 came into being, is now just $US25. The Raspberry Pi foundation claims this is due to manufacturing efficiencies found in the manufacture of the Pi 2 board; I'm sure it has nothing to do with the new $US9 CHIP microcomputer on Kickstarter.
---
Solid-state drives outclass hard drives as a storage medium in almost every way: they're faster, less fragile, and can store more data per square inch. But according to some experts, SSDs suck at long-term storage of information, thanks to one particular problem: temperature.
---
Faster hardware and better software means artificial intelligence is only going to get more, er, intelligent. Games are one way to put electronics smarts through their paces and when researchers got bored of Chess they, naturally, moved onto Texas Hold'em. So, how well does a dedicated, poker-playing cyber-brain go against the professionals? Not well.
---
---
Loading page