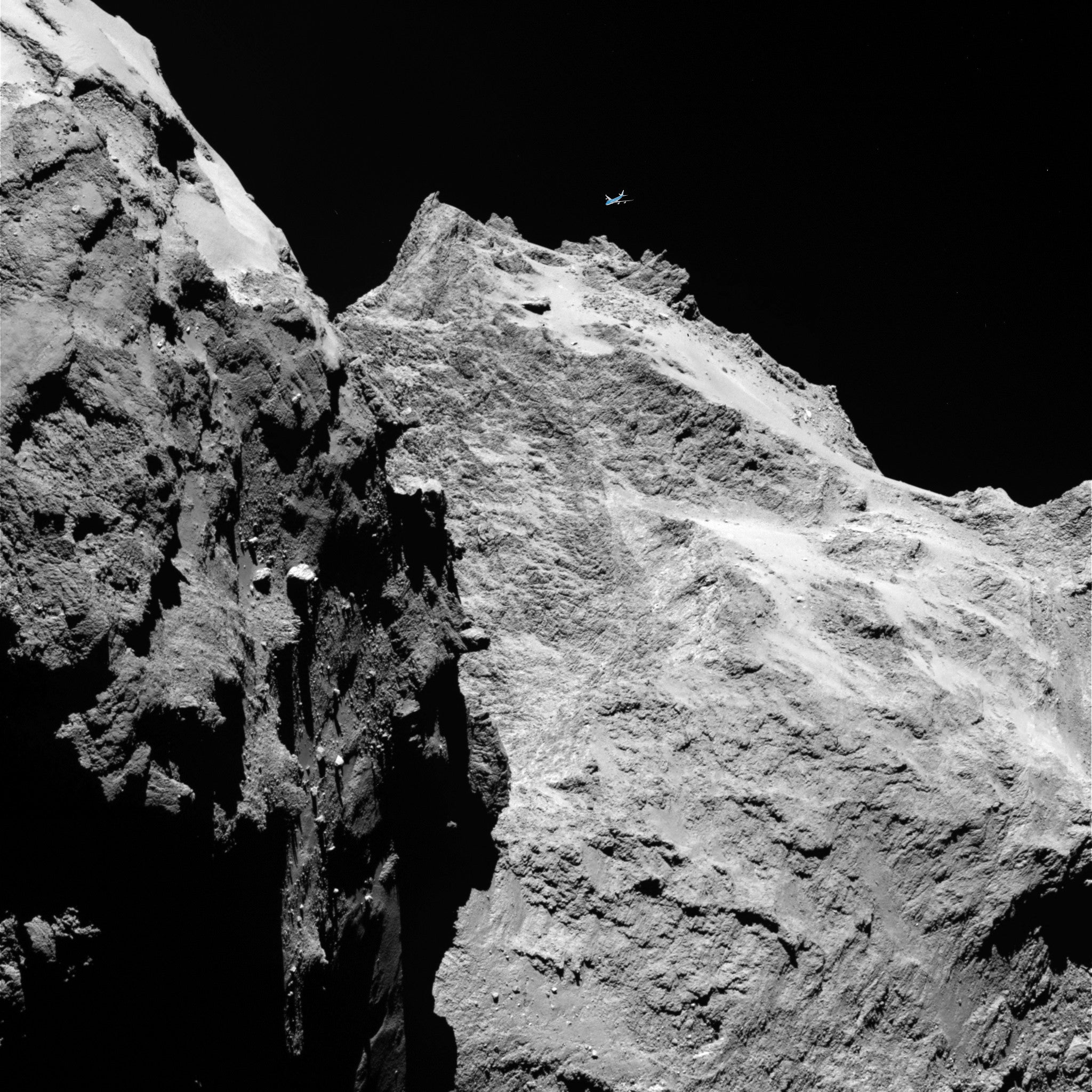 Holy crap, this is amazing. Imgur user grouchymcsurly made this incredible size comparison between the stinky comet 67P/Churyumov-Gerasimenko and a Boeing 747-400. It really puts it in perspective. This thing is incredibly huge!
---
It may not look like much, but these are the first images of Comet C/2013 A1, known as Siding Spring, as it passed by Mars on Sunday. The images were captured by NASA's Mars Reconnaissance Orbiter.
---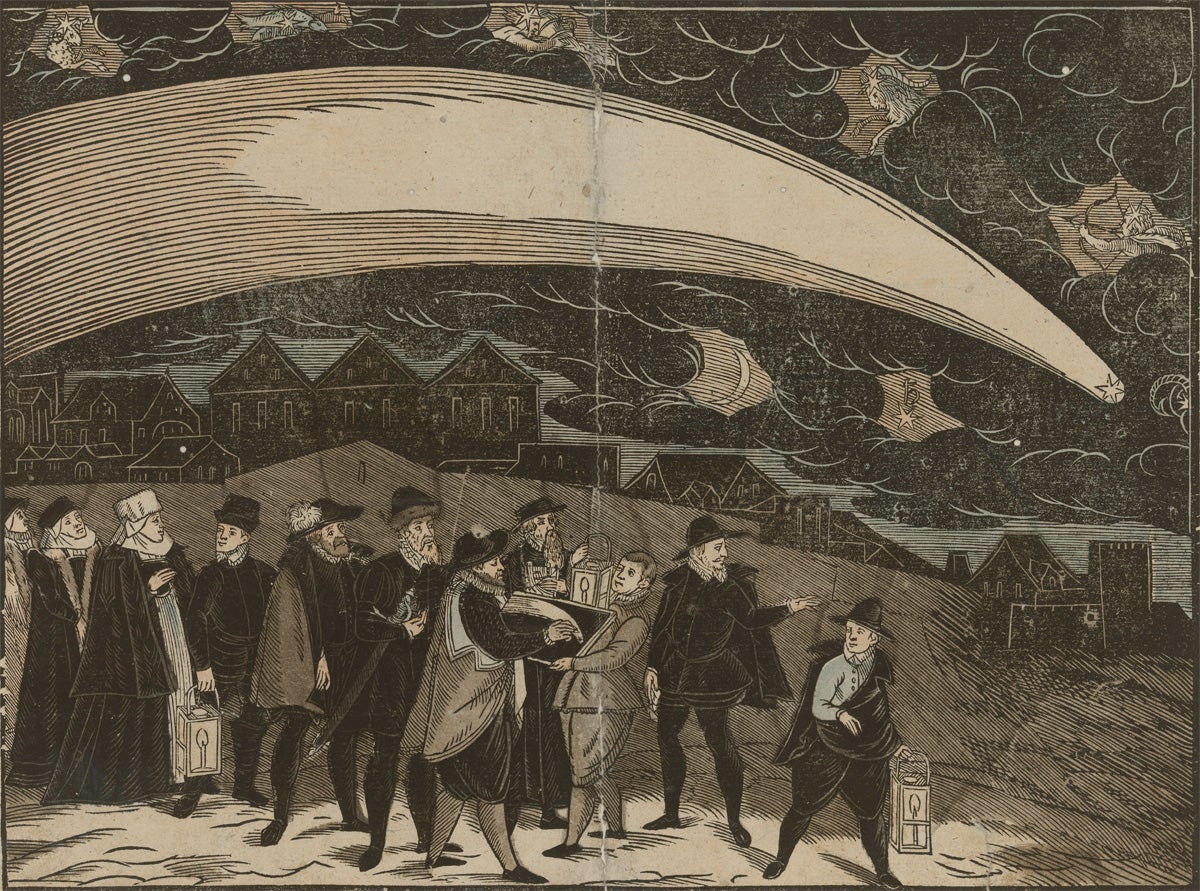 Long-tailed stars and mysterious glowing fireballs from the heavens were among the biggest and most fearful mysteries for stargazing humans throughout history. With the development of astronomy science, comets, meteors, meteorites and shooting stars became familiar objects of our universe, and with the advent of photography, depicting them became more precise. But before that talented artists created amazing drawings and paintings of these mysterious rocks.
---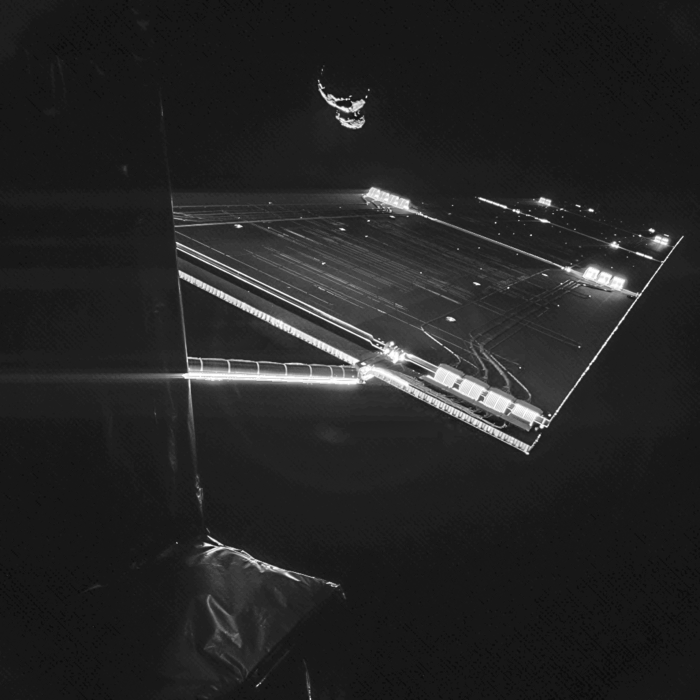 ---
Every time I see a new image of the Churyumov-Gerasimenko comet, I just get lost searching through all the detail, marveling at the variation of textures, and mostly watching in awe thinking about the chain of events that took the spaceship Rosetta to where it is today, 804.6 million kilometres from Earth.
---
If there's one thing that makes our home planet special — other than the presence of you and me — it's water. This is The Blue Marble after all. But for something that's so characteristically Earth-y, its origins are positively extra-terrestrial.
---
---
In November 2014, after travelling 10 years and hundreds of millions of kilometres, a European spacecraft will touch down on a 4km wide ball of ice and dust as it hurtles through space towards the sun. And if all goes according to plan, this unprecedented feat could finally give us what we need to understand the origins of life on Earth. It's just the "according to plan" that's the tricky part.
---