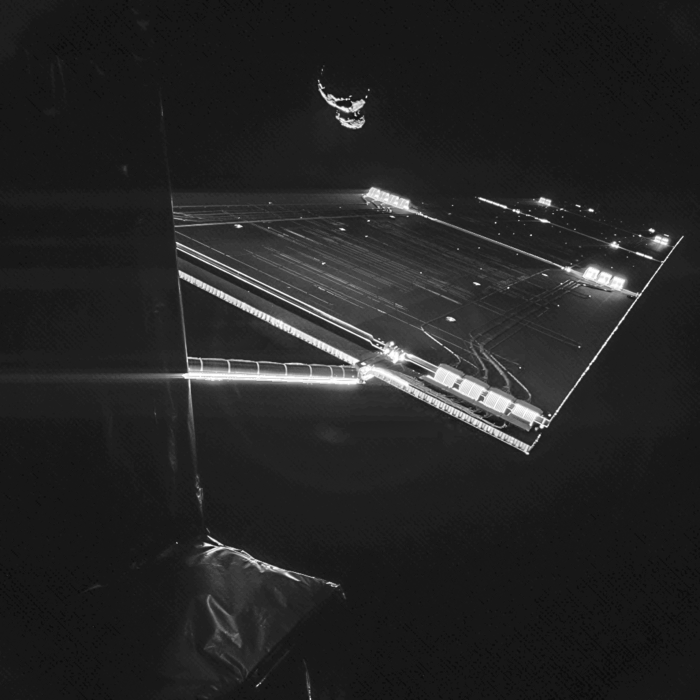 ---
Every time I see a new image of the Churyumov-Gerasimenko comet, I just get lost searching through all the detail, marveling at the variation of textures, and mostly watching in awe thinking about the chain of events that took the spaceship Rosetta to where it is today, 804.6 million kilometres from Earth.
---
If there's one thing that makes our home planet special — other than the presence of you and me — it's water. This is The Blue Marble after all. But for something that's so characteristically Earth-y, its origins are positively extra-terrestrial.
---
---
In November 2014, after travelling 10 years and hundreds of millions of kilometres, a European spacecraft will touch down on a 4km wide ball of ice and dust as it hurtles through space towards the sun. And if all goes according to plan, this unprecedented feat could finally give us what we need to understand the origins of life on Earth. It's just the "according to plan" that's the tricky part.
---
Sky photographer Juan Carlos Casado has captured this beautiful time-lapse of comet ISON rising in the morning of November 22 from the Teide Observatory, in the Canary Islands, Spain.
---
The solar system isn't stationary; it's careening through the infinite abyss of space as we speak. Just like a comet, it comes complete with its own tail, and for the first time, we've actually been able to see it.
---