Loading page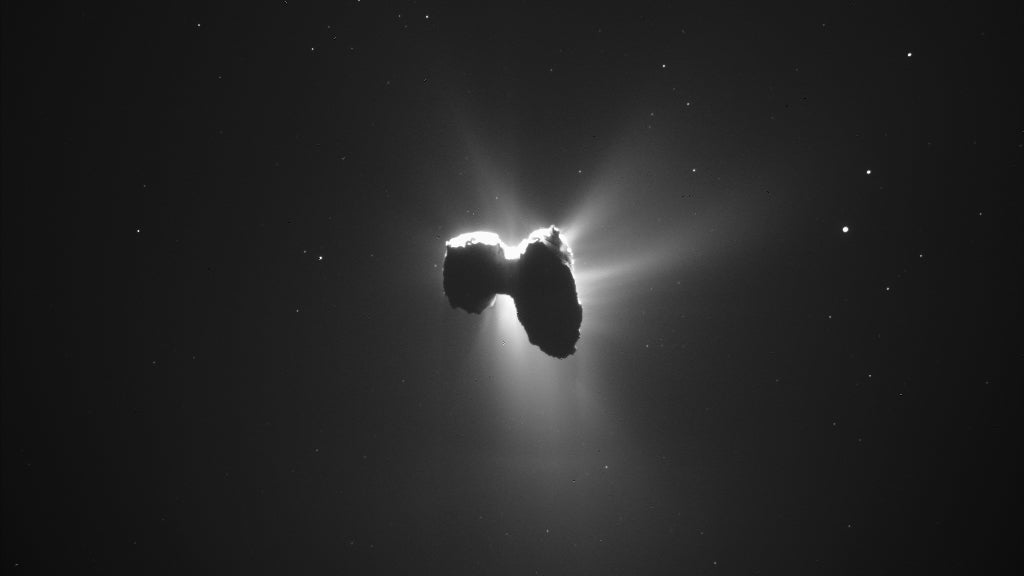 The Rosetta spacecraft has spent three years peering at Comet 67P/Churyumov — Gerasimenko from orbit — but this week, its watch will end. On September 30, Rosetta begins a controlled descent to its final resting place on the edge of an enormous pit, where it will remain frozen until the space rock itself is destroyed, or until the universe expands into oblivion.
---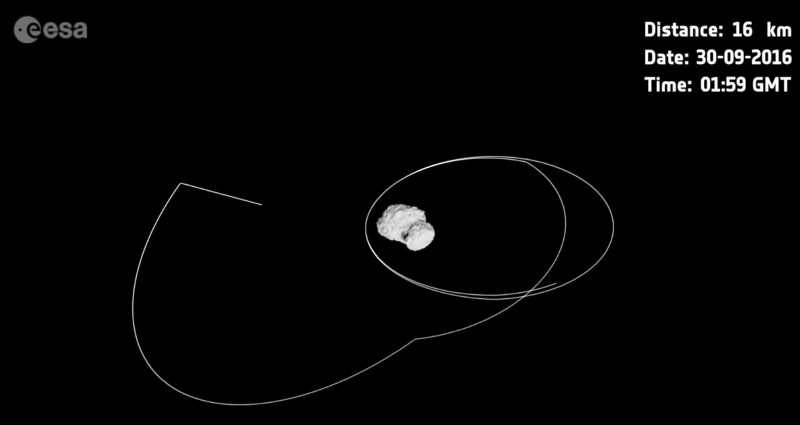 In just seven days, the Rosetta spacecraft will smash into Comet 67P. A new visualisation shows how it will go down.
---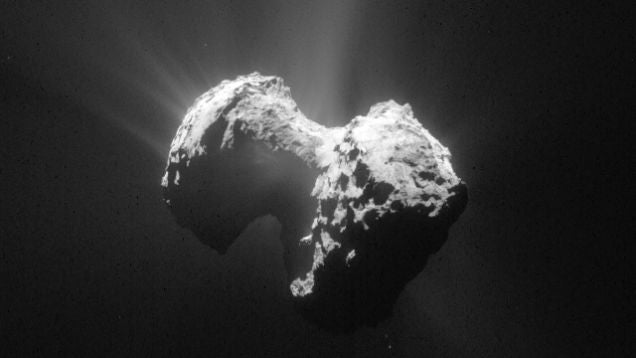 In two weeks, the European Space Agency will crash-land its prized Rosetta spacecraft, marking a dramatic end to the whirlwind two-year science mission that saw humanity's first-ever comet landing. It will be 48 action-packed hours as Rosetta descends to its ultimate resting place on Comet 67P — and to get you properly excited for that event, we wanted to share the fascinating reason this site was chosen.
---
---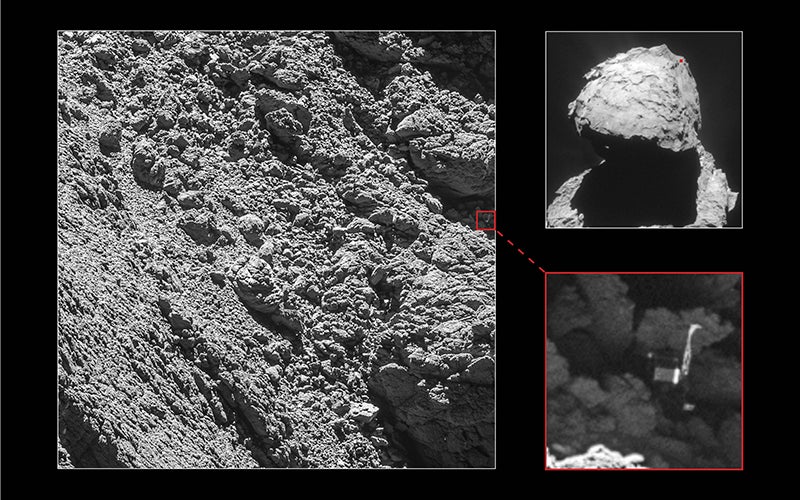 In the shadow of a cliff on an icy rock 700 million kilometres from Earth, a washing machine-sized robot by the name of Philae has spent the last two years in hibernation. We'd already given up hope of speaking with humanity's first and only comet lander ever again, and time was running out to catch a final, fleeting glimpse of the beloved craft. In the eleventh hour, science prevailed.
---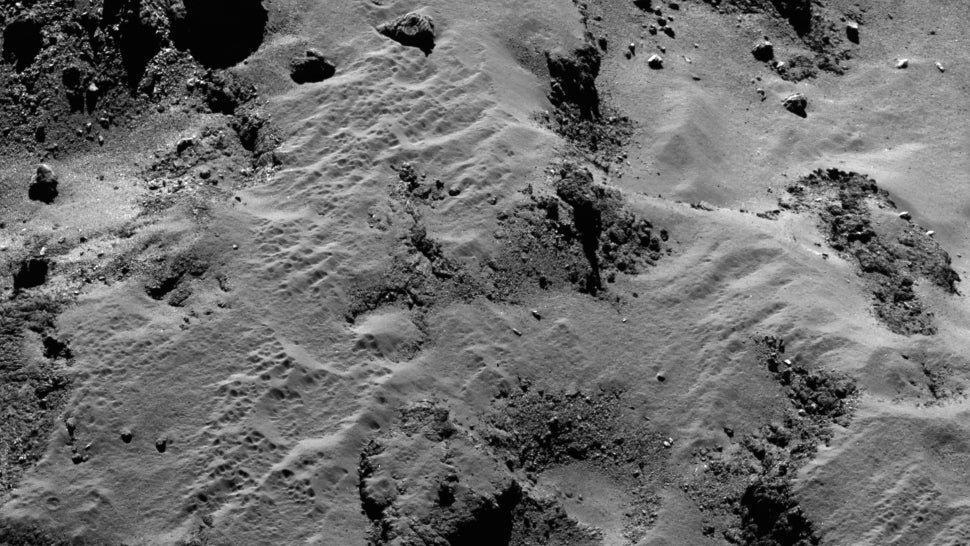 ---
Loading page