Loading page
Viewers of Silicon Valley will appreciate the earth-shattering importance of compression algorithms. To most everyone else, it's a geeky bit of maths that's of no particular interest. But when Google promises an algorithm that can cut the bandwidth needed to stream a video in half, things get a little more interesting.
---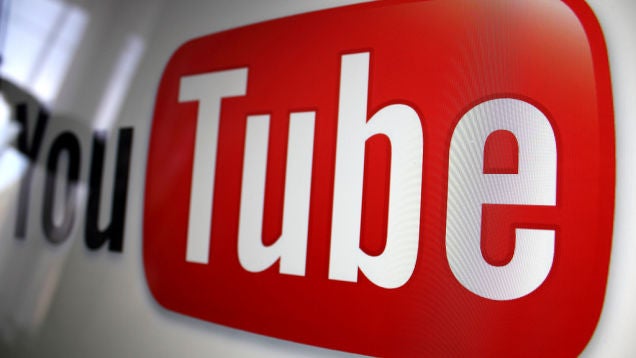 As the ongoing Meerkatification of humanity proves, the internet (in one form or another) is becoming more and more about video. At peak times, Netflix and YouTube alone account for half of all web traffic. That's an understandably huge burden for ISPs to carry. But as well as making the pipes bigger, we can also shrink down what goes through them.
---
Streaming video is the future. Well, it's the present, but the future too. And as resolutions increase, it's going to be a tougher and tougher proposition to pipe all that data to your screen of choice in a timely fashion. Fortunately, the new H.265 standard has been approved by the ITU and it's here to help.
---
Apple Maps still needs work if it wants to supplant Google's offering, but one thing it has gotten right is the use of vector data over raster images. When it comes to downloading new information or zooming in and out, Apple Maps is the superior product. So why not use vectors for say, encoding video, where its space-saving and quality-preserving benefits would be just wonderful? Don't worry, science is onto it.
---
Apparently, piracy groups get together periodically to discuss the finer points of their escapades. Who knew? At the latest gathering of the piracy world's lords and ladies, they decided to promote the x264 codec for TV encoding duties over the venerable XviD. The move has caused a rather vocal response from their consumers.
---
From now on, any video you upload to YouTube will be transcoded into Google's WebM codec, joining the "videos that make up 99 per cent of views on the site or nearly 30 per cent of all videos". Google explains it to the non-tech savvy folk like so:
---
The latest Xbox update is pretty good. There are a lot of additions of third-party content, and the UI is, you know, better. But users want more.
---
MPEG LA, the group who who licenses the h.264 video codec, has extended its royalty-free use (for free internet video) from 2016 until, well, forever. But Mozilla thinks that the better part of forever could belong to Google's WebM format.
---
Loading page