Pottery can be described in many ways, but, unless Demi and Patrick are getting sexy at the wheel, mesmerising is probably not one of them. That is, until you see this perfect little clip commissioned by the UK Crafts Council, which shows a lump of clay transform into an earthenware zoetrope. I could stare at this thing all day. I have stared at this thing all day! It's so, so good.
---
And now you know where all those Matrix references come from. Lewis Carroll?
---
The New York Times has a great little short about ants, specifically their ability to both flow like a liquid and become a solid ball. It's kind of gross but also pretty awesome in how twisted the duality is. Look at it above. On the left, it's a thick, syrupy liquid. On the right, it's a tight rubber ball.
---
Today's the day. Winamp is officially kicking the bucket. Well the day it was supposed to, but maybe not? Either way, the peppy little player that really whips the llama's arse has been fading into obscurity for years now and on (probably) the day of its final demise, let's reflect. I am gonna miss the guy.
---
If skiing isn't enough of a thrill for you, why not up the ante and zoom through a whole forest? And if that's still not enough for you, why not make it even scarier by going at warp freaking speed? That's what Candide Thovex and Aziz Benkrich did. The GoPro footage from their latest ski run is a thrill ride that scares you senseless.
---
Our lives aren't always interesting. Some days go by and you forget them by the end. Other days bleed into yesterday. Last week feels like it never happened. Last month seems like next month. Who knows what's tomorrow?
---
Many days in winter I'm glad I grew up in a place where snow only existed when you drive hours away to a mountain (and still only barely). Other days when snow falls just perfectly and the snowballs form so easily and when school and work are cancelled, I wish I lived with snow. Today, after seeing this ridiculous ice avalanche from a roof, I want snow to be a part of my life every single day. It's so epic it's almost comedic.
---
Maybe it's the wonderful accent or maybe it's the tidy timeline the video uses but I'm definitely more captivated with watching Kurzgesagt's animation on the history of time and the future of everything than I ever was in history class. And I loved history class.
---
PSA: This is exactly what being on five tabs of acid is like. Except you can't turn it off and the show lasts for the next 56 hours.
---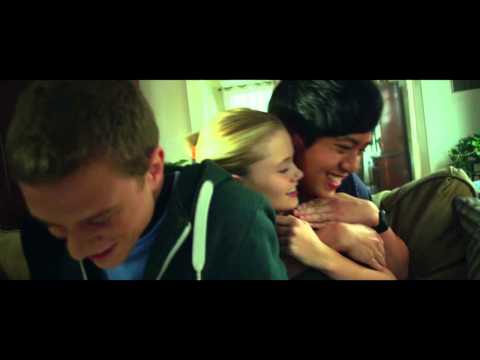 Found-footage films just won't die, but at least Welcome To Yesterday has the decency to actually look good at first glance.
---