In the aftermath of our annual ritual for receiving the newest and shiniest iPhones, let's not forget that even our slightly outdated phones are pretty nifty devices. With a cheap glass bead, a 3D-printed clip, and the camera of an old phone, scientists have made a powerful microscope with up to 1000x magnification. And, better yet, they have shared the instructions — all two steps of it.
---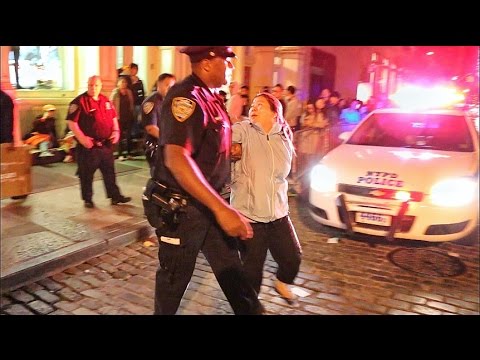 Fans around the world queued for days, some even weeks to get their hands on the new iPhone. On launch day, tales of woe from queuers who missed out began to emerge. Some people in Sydney and elsewhere were arrested or removed from the line for causing trouble, but around the world the trouble started long before the doors opened. This short film shows the dark side of iPhone queues, especially in New York.
---
Video: This is Amelia Rudolph and Roel Seeker suspended on the wall of Oakland's City Hall, dancing like some kind of fairies or angels. The effect of them moving over the building's façade as it if were the ground is disoriented but really beautiful. I can watch them doing this forever.
---
Video: A person's eyes can express so much. That's why directors hone in on them in crucial scenes of movies. That's why you can just see the eyes of a great actor and immediately know what movie you're watching. That's why this supercut about eyes is so fun to watch, it's just famous scene after famous scene.
---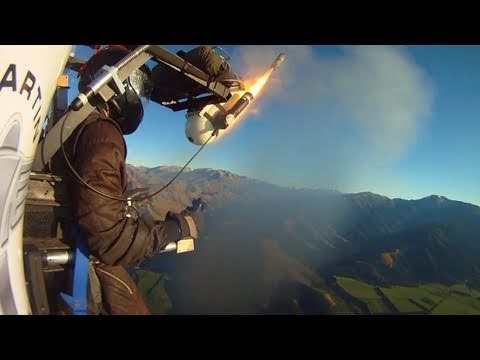 If we are just talking about an armoured suit that augments a human's strength and weaponry, then we're extremely close. But if we're talking about something with all of the primary abilities of Iron Man's character (i.e. flight, clean infinite power, and repulsor beams), that may never become a reality. The current version in the comic books is even more insane than the one in the movies — the suit's made almost entirely of nanites, which can repair or replicate themselves and any weaponry on the fly.
---
My favourite thing about these then and now type of videos that show what the world used to look like versus what it looks like now is not seeing what has changed but seeing how much has actually stayed the same. This video shows the 100 year difference at Alkmaar in the Netherlands.
---
Video: This clips shows the emergency descent of Jetblue flight 1416, which happened on 18 September. Seeing those oxygen masks going down as the cabin fills up with smoke — after one of the engines stops! — is the beginning of one of my worst nightmares. Yet, all passengers seem completely calm about it.
---
Inventor Michael Killian loves the sensation of balancing on top of a snowboard, carving graceful curving arcs in the snow. He also loves tinkering with stuff. Put those two joys together in a workshop, and you get the SidewaysBike, Killian's fantastic wheeled creation.
---
The Boxtrolls takes you into a beautiful bright Dickensian world where cheese means status and box-clad trolls are at the bottom of society. It's the biggest stop motion production ever and it would have been impossible a few years ago. But the creators of the film took a 75-year-old technique and introduced a whole new set of modern tools. The result is pretty magical.
---
Video: What is it with unboxing videos? At best, they're poorly-focused movies of disembodied hands fumbling with packaging. At worst, they're a platform for some jerk to brag about his new gadget. Trust me — this is the only iPhone 6 unboxing video that won't make you retch.
---