We'll never know whether this Siamese cat was attempting to set freefall records for its species or engaging in a dramatic feline suicide attempt when it jumped from the top of this Colombian communications tower. But we do know that firefighters were on hand to catch it in a net before it hit the ground. Well done, brave kitty. You're a credit to your species in a way that Maru can only dream of.
---
---
---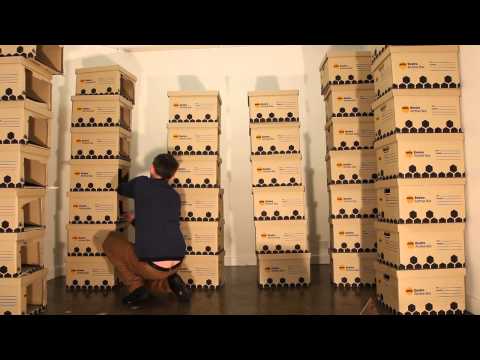 Every cat should be as lucky as Rufus, whose owner built him this incredible room-sized climbing structure out of a whole bunch of storage boxes. Watch it materialise in the video.
---
Your pet gives you nothing but undying love and affection from the crack of dawn until they curl up by your feet at night. So why not repay your best friend's selfless admiration with toys and accessories that make them look and feel like nothing but a sight gag? Here's everything you need to completely and utterly humiliate your pet, leaving no doubt that stain they left on the living room rug wasn't an accident.
---
Simon Pierro is known for his tech-friendly iPad magic. Now he's back with a new set, some cats and a soundtrack that sort of sounds like it should be coming from a Nintendo Wii. Nonetheless, the tricks are neat enough to be amusing, and simple enough that they're fun to try to figure out. And the cats are, well, cats.
---
Is there anything worse than a smug cat staring at you all bored like it's got something better to do than sit around while you're listening to music? Sol Republic's new headphones for cats will wipe that angsty gaze off your cat's face.
---