This week, a team of researchers at Dartmouth announced an exciting, if terribly disgusting, medical discovery. A single-celled parasite usually found in cats' intestines — and later in their poop — shows unique promise as a cancer treatment. The researchers even think the parasite could enable them to create personalised cancer vaccines.
---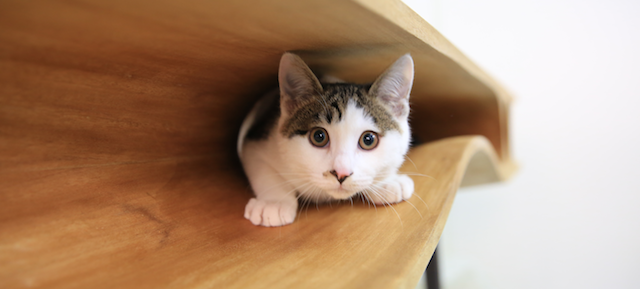 ---
This heartwarming tale of friendship and loyalty by Inese Verina follows "over modern future wave guy" as he battles through a treacherous virtual world set in the dawn of the Internet era in search of his faithful laser cat.
---
On one hand, having a pet door installed means you don't have to wake up at the crack of dawn to let your dog or cat out. But on the other hand it also gives your pet access to a possibly wet and muddy yard whenever they want. That's why the Petwalk automatic pet door can be programmed to only open during specific hours, and even keep your dog or cat indoors when it detects rain.
---
To appeal to cat owners, just target their cats. And what better way to do so than with an advertisement that is literally catnip? In this diabolically clever ad campaign for Bulk Cat Litter Warehouse, Rethink Canada came up with the idea of spraying paper with catnip concentrate.
---
By now it's hard to tell what's true when it comes to reports about the infrastructural failings at the Olympics in Sochi. But what we've got here, folks, appears to be security footage of a cat falling through the ceiling of the Adler Arena Skating Center. Oh my.
---