Loading page
You probably grew up with a cheap Casio on your wrist, but the company's first Android Wear offering is a very different product. It's engineered to be tough enough for outdoor enthusiasts who need more than just notifications of Facebook likes.
---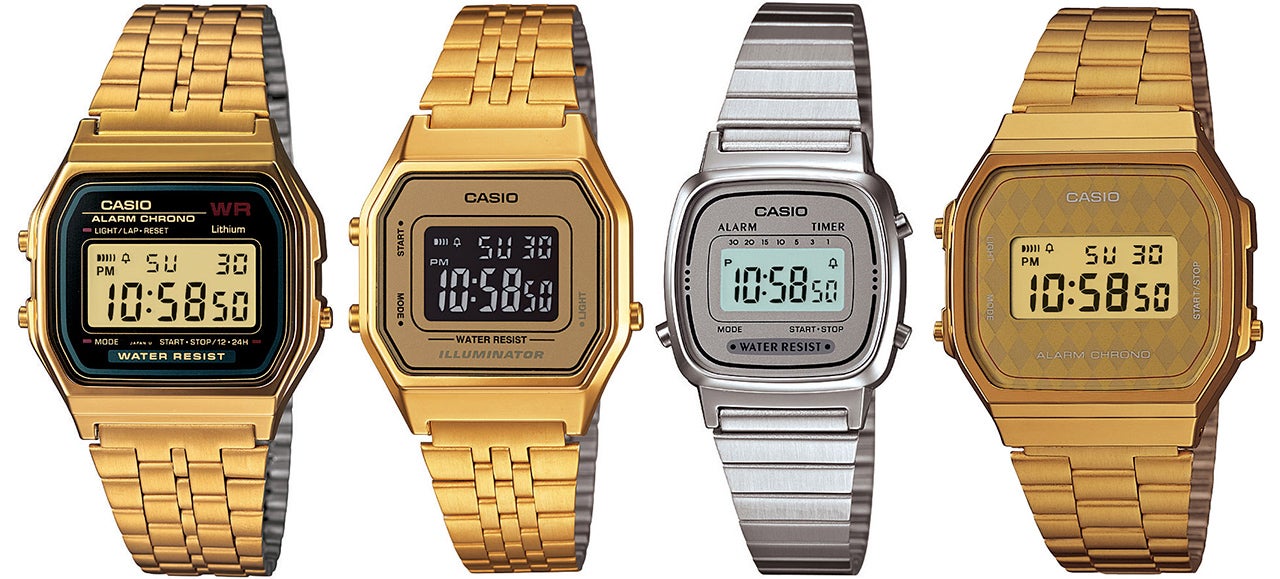 These days only people going for the ironic look would consider a gold digital watch a classy way to spruce up an outfit, but back in the 1980s they were cutting edge technology and high style. So Casio is bringing back a small collection of its swankiest designs in gold and silver for all you hipsters looking to complement your spats.
---
As far as smartwatches go, Casio has been taking a relatively simplistic approach with its Bluetooth-equipped timepieces, happy to use its smartphone connection to provide notifications and brief previews of incoming messages and emails. The new GBA-400 goes a bit further, though, by telling you what song is playing right there on its display.
---
You might not have had a use for a dedicated calculator after completing your final high school maths course, but that doesn't mean others don't. In fact, despite the rise of smartphones, companies like Casio are still churning out standalone calculators. And its latest, the fx-FD10 Pro, which is designed for outdoor-types like surveyors, seems almost indestructible.
---
Smartwatches might seem like a recent fad, but countless companies have been trying to improve your wearable electronics for well over a decade. Including Casio, who were one of the first to integrate a Bluetooth connection into its watches letting it mirror notifications from your smartphone. And the company's latest model, the STB-1000, is even designed to double as a fitness tracker, piggybacking on your smartphone's existing motion sensors.
---
Twenty-seven years after introducing the world's first graphing calculator, Casio has developed its most sophisticated educational Game Boy ever. Indeed, the new Casio fx-CP400's 320×528 resolution screen isn't just colour — it's a freaking touchscreen that flips from vertical to horizontal. That's a far cry from the drab 94×64 display on the the Casio fx-7000G from 1985.
---
The idea to create "the toughest watch in the world" came to Japanese creator Kikuo Ibe, when he dropped and broke a precious watch given to him by his father. The first G-Shocks were developed in the 80s, and 30 years on they're tougher and smarter than ever. One item in particular, "the ultimate G-Shock", has been developed to celebrate the anniversary, the MR-G.
---
Loading page