Ford is winding down its production run of the Falcon in Australia, and that's a massive pity, but there's a last hurrah — thanks to an unexpected rush of demand, it has more than doubled the number of XR8s coming out of its Broadmeadows factory. This the last Falcon, and it's definitely the best of its breed. Oh, and it's supercharged, if you needed another reason.
---
Fiat's all-electric 500e city car isn't sold in Australia, which is a pity. It's only sold in California, but it's actually pretty popular over there — with over 6000 sold in the last couple of years. Unfortunately, the lion's share of those Fiat 500es will have to visit the dealer, to fix a software bug affecting the car's battery. Whoops.
---
The first Tesla Motors Supercharger station in Australia that's not in the middle of Sydney has been confirmed and approved, and it's slated for Goulburn in New South Wales' Southern Tablelands. Part of an entirely free, nationwide, high speed electric vehicle battery charger network, the set of eight Superchargers in Goulburn will come online before June.
---
---
Companies like Google are racing ahead on driverless cars development, and technovisionary Elon Musk claims one day manual driving will be illegal. But after watching the concept video for a Bosch driverless car above, I'm curious if what we want isn't a car that's part driverless and part old-fashioned.
---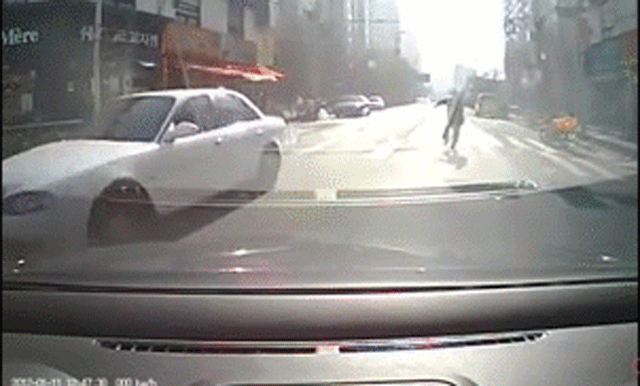 ---
I'm sure we'll look back in 20 years at the designs of today's most advanced vehicles and have a chuckle at how strange they are. Or maybe not. Just because we consider something "retro" doesn't mean it's suddenly terrible a few decades later and this is very much the case with some concept cars of the 1970s and '80s.
---
As a particular model of car sticks around for a few years, it usually gets larger, picks up some new safety gear, adds a bit of fancy styling, and gets more expensive. But not always — especially not if there's a lot of strong competition for buyers' dollars. Subaru's 2015 update of the long-lived Liberty line drops prices by up to $14,000 — a massive 25 per cent — while adding a luxurious interior, a nifty multi-mode LCD dashboard and colour touchscreen entertainment system. It's cheaper and better than the last one.
---