We already know it does a perfectly good job of surviving a head-on crash with a 2300kg S-Class, but the 2016 Smart ForTwo actually looks nice too. Now, Smart has given the new car a fancy intro video.
---
Video: Driving in Russia is flirting with death — watch these three accidents happening in 30 seconds. First, the grey van violently rams itself into the car in front of it. The red car cuts off the dash cam and skids by. And then the original grey van zooms into the intersection and gets smashed sideways by a bus and an SUV. What the hell, Russia. What the hell, grey van.
---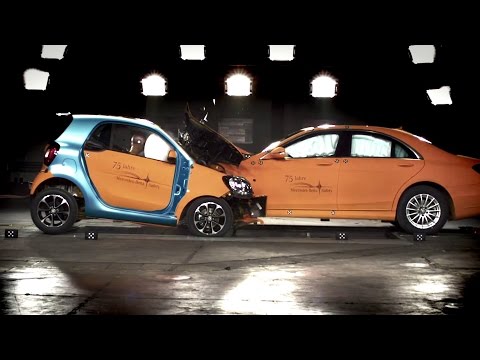 ---
Students from UNSW have, for a couple of decades, been developing and refining an extremely specialised solar-powered racing car, made to compete in the long-distance World Solar Challenge. Sunswift's eVe solar car is the fifth incarnation of the solar racer to come out of the UNSW skunkworks since 1996 and, a year ahead of the 2015 Challenge, the team has their sights set on breaking a completely different record.
---
Some people would call this Mazda MX-5 conversion blasphemy. Turning the perfect roadster into a tubbed dragster with massive Hoosier radials. Ripping the light, rev-happy four-cylinder out of the front and replacing it with a massive lithium-ion battery pack. Hooking up two forklift electric motors. And then running 9-second passes all day long.
---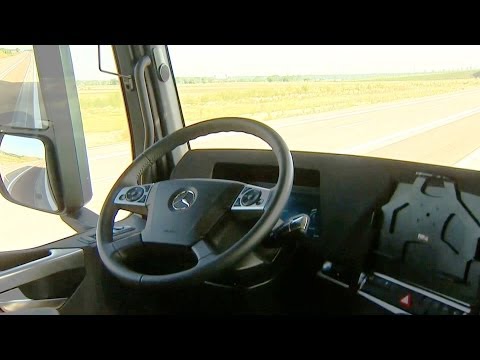 Attention Google: Your self-driving car looks wimpy compared to this self-driving beast-turned-truck. On Thursday, German automaker Daimler demonstrated the Mercedes-Benz Future Truck 2025 (that's when it hopes the vehicle will hit the marketplace) to spectators.
---
---
Video: Professional video maker Rickard Rick produces renderings of games in his spare time and this 3000-car race-cum-epic-pile-up is one of his best. The physics are a bit crazy, as if the Earth had the moon's gravity, but the results have a dream-like quality that makes it fun and hypnotic to watch.
---