Loading page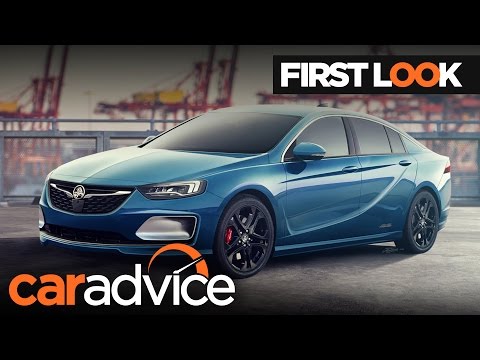 If you're a red-blooded, VB-downing, meat-and-two-veg Aussie — you watch the V8s every weekend, you've been up Mount Panorama every year since Brockie's first Bathurst victory — you'll either be a die-hard Ford or Holden fan. And if you're a Holden guy, you'll probably have owned a Commodore. Holden won't build the Commodore in Australia from 2017, and that means no more barnstorming rear-wheel drive V8. But the Commodore name lives on, and we've just seen our first glimpse of what it's like. The guys from CarAdvice have driven a 2018 Commodore prototype — and it sounds pretty special.
---
Video: Imagine your job is to drive for a living. Not just through the city or the suburbs, but out on the highway over hundreds of kilometres, with dozens of tonnes of cargo. Now, imagine that the roads you're driving on are filled with very stupid people. This is what you have to put up with.
---
Over half of the world's population live in cities, and rapid urbanisation is only expected to increase in the coming years. By 2050, large cities in the USA, China and India are predicted to see their populations increase by 33 per cent, 38 per cent and 96 per cent respectively. Population growth in cities means increasing demands on transport systems.
What health gains could be achieved if cities shifted from private car use to cycling and walking? What if a "compact city" model was promoted, where distances to shops and facilities, including public transport, are shorter and within walking distance?
---
On a new car costing less than $22,000, you wouldn't expect the world in terms of in-car entertainment and safety tech. Holden's new Astra, though, has one of the most comprehensive driver assistance safety packages and luxury features of any car in its price bracket that we've seen. Android Auto and Apple CarPlay are standard in the cheapest model, and there's a clear progression in what you get when you step up to the premium RS and RS-V.
---
Let's say you have $10,000 to spend on a new (new for you, not new-new) car. But you want something fun — a car that, while it isn't necessarily built just for all-out circuit racing or the drags, is a little more enjoyable to drive than your average A-to-B city econobox. With that criteria in mind, we've rounded up the 10 most enjoyable cars that you can find in decent condition in Australia for around about $10,000.
---
Tesla Motors' recently face-lifted Model S is an expensive vehicle, even considering its ridiculous performance and zero carbon emissions. The Model S started life in Australia as a $100,000 car, but feature additions and exchange rate fluctuations meant that until today, you'd be paying around $130,000 for the entry-level 70kWh battery pack. Today, Tesla is driving the price back down to its starting point with a new 60kWh variant — with a battery pack that can be unlocked to 75kWh capacity with a software code.
---
Video: If you're going to go off-road in your car or on your motorcycle, you need to know how to fix a flat tire. You'll often be a long ways from help and likely without mobile reception. Luckily, it's easy to do. We just made a video showing you how.
---
As part of its Australian launch for the $100,000-plus Model S sedan, Tesla Motors committed to building a dozen different Supercharger stations by the end of 2015. The first station outside metropolitan Sydney and Melbourne is now open, in Goulburn near Canberra. It's now possible to drive Tesla's electric cars between Sydney and Melbourne, for free, without having to stop overnight to charge.
---
Tease much? We've known Tesla's SUV was coming since 2012, back before the Mayan apocalypse. Today, though, it has finally arrived, and I'm at the grand unveiling outside of the Tesla factory in Fremont, CA. A lot of information has already been released in the lead-up, but I am here to find out the things we don't already know and to attempt to rub my face on this sweet-looking vehicle.
---
Three years after the introduction of the all-electric, record-breaking, 103-out-of-100 Model S, Tesla Motors has a new car. The Model X is a larger version of the same technological underpinnings of the Model S, but adds rear 'falcon-wing' doors and some serious cargo space — transporting seven adults and their luggage in comfort. You can watch Tesla founder Elon Musk introduce it right here, right now.
---
Loading page