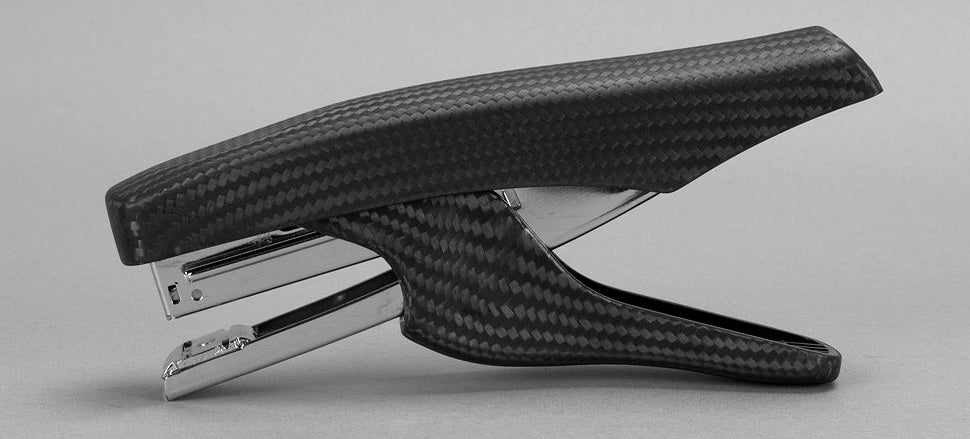 In recent years carbon fibre has developed a nasty habit of turning up in places it really doesn't belong. Its woven black finish might look neat on a mousepad, but the ultralight material should stick to places it really belongs like on high-performance race cars, in any product coming from the aerospace industry, and office supplies — definitely office supplies.
---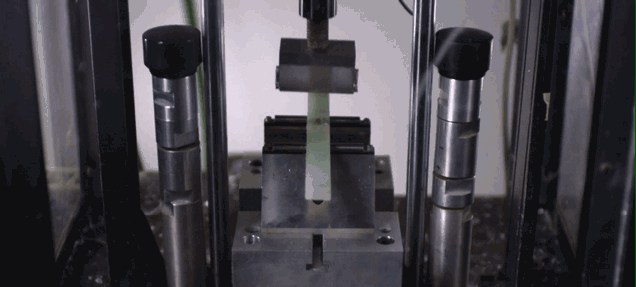 The heat of an active volcano. A 2200kg weight dropped from above. A sandstorm that lasts ten years. These are just some of the ways GE torture-tests the super-strong materials that go into jet engines, wind turbines and more. And thanks to the company's fascinating YouTube channel, we get an up-close view of the process. No safety goggles required.
---
What you're looking at is a carbon fibre drive shaft and a steel drive shaft being twisted with force until they break. As you can see in this torque test between the two, the carbon fibre shaft doesn't budge (that's not a still image, folks) while the steel shaft corkscrews itself and becomes deformed under the same amount of twisting pressure. Gnarly.
---
When World War III finally starts and the planet is decimated by nuclear bombs, facing a post-apocalyptic future will be a lot easier with a swig from this seemingly indestructible flask. Designed by Oakley working with The Macallan, The Flask — as it's called — is made from such Tonka-tough materials as carbon fibre, food-grade steel and aerospace-grade aluminium.
---
One of the few non-kitchen related tasks at Christmas involves prepping the dining room table with inserts or expansions to accommodate extra guests. But why wrestle with heavy slabs of timber when this lightweight table made from carbon fibre, kevlar and titanium can be set up and lifted by a single person? Oh, that's right, it costs $US68,000.
---