Given the sheer amount of torque and power needed to propel a car that weighs thousands of kilos, you'd think that parts made from plastic would disintegrate in minutes. But researchers have developed a plastic gear reinforced with carbon fibre that's strong enough to actually be used as a replacement for metal parts in a vehicle.
---
Everything looks cooler when made from carbon fibre, and that even applies to a deck of playing cards. But Sly Kly wants to take things one step further by engineering decks of cards made from both carbon fibre and kevlar — the same magical material that helps make vests bullet-proof. So the next time you decide to cheat during a shady backroom Poker game, your odds of surviving getting caught could be greatly improved with these cards in hand.
---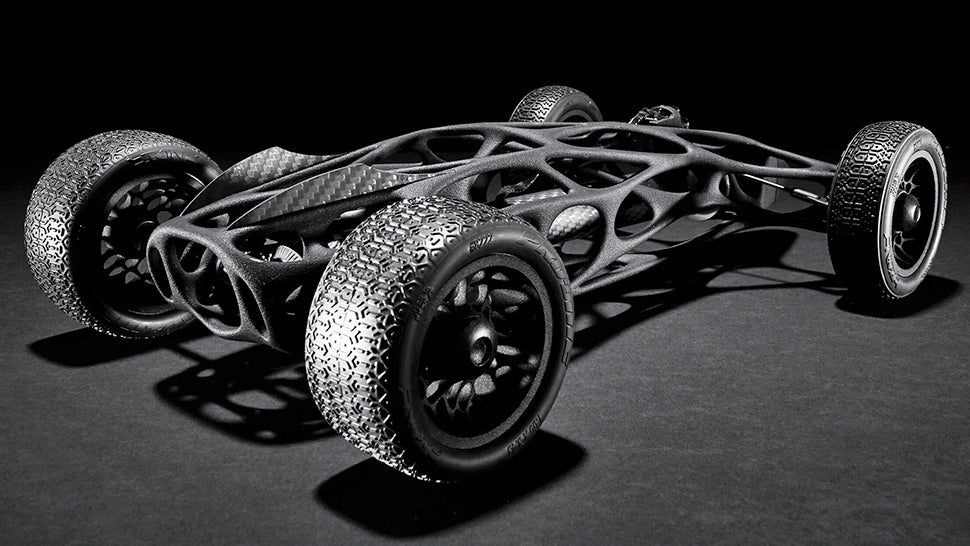 Elastic-powered toys don't sound particularly exciting these days when you can get a buy a flying toy helicopter that fits in the palm of your hand. But three students at the Art Center College of Design in Pasadena created this stunning RC car, made from 3D-printed plastic and carbon fibre, that's propelled using a 5m long twisted elastic band.
---
Lightweight carbon fibre in your everyday road-going family sedan could be commonplace in the not-too-distant future, with the news that BMW and Audi are working hard to cut the cost of producing the high-tech material by 90 per cent, bringing it into competition with steel and aluminium for mass-market automotive production.
---
For the most part, our wood and carbon fibre objects are solid, inert and boring lumps. They don't bend or curl — or at least, they aren't supposed to. But MIT researchers have created wood and carbon fibre specially designed to be dynamic, conjuring up visions of wood furniture that self-assembles out of the flat pack or carbon fibre that morphs with the temperature.
---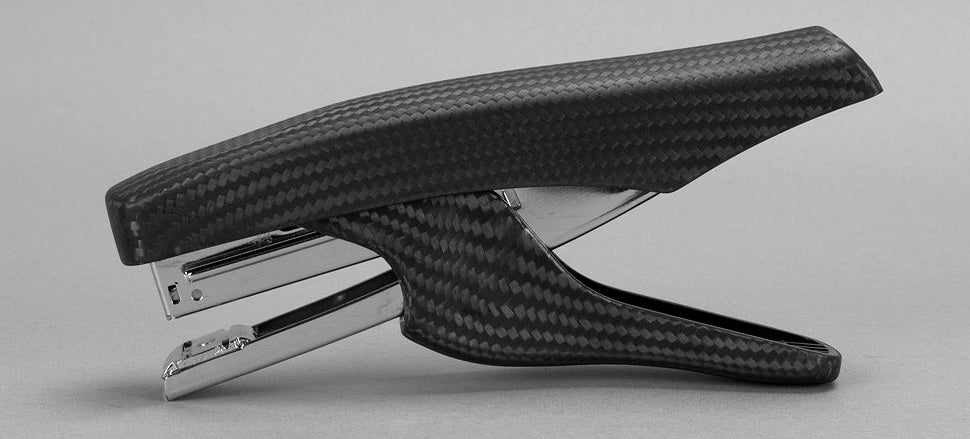 In recent years carbon fibre has developed a nasty habit of turning up in places it really doesn't belong. Its woven black finish might look neat on a mousepad, but the ultralight material should stick to places it really belongs like on high-performance race cars, in any product coming from the aerospace industry, and office supplies — definitely office supplies.
---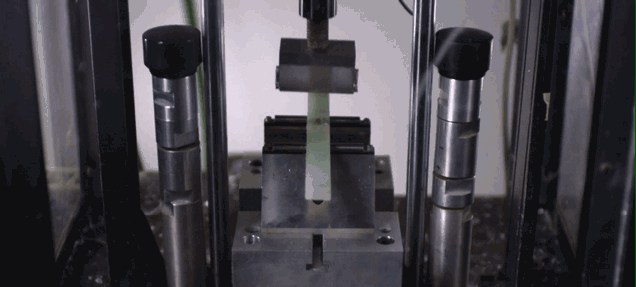 The heat of an active volcano. A 2200kg weight dropped from above. A sandstorm that lasts ten years. These are just some of the ways GE torture-tests the super-strong materials that go into jet engines, wind turbines and more. And thanks to the company's fascinating YouTube channel, we get an up-close view of the process. No safety goggles required.
---