Bloomberg is reporting that Nokia is planning to invest in a Californian startup that creates Lytro-style camera technology slim enough to squeeze into a mobile phone. The company in question is Pelican Imaging, which produces a complex sensor array and combines it with algorithmic processing to allow users to adjust an image's focus after it has been captured.
---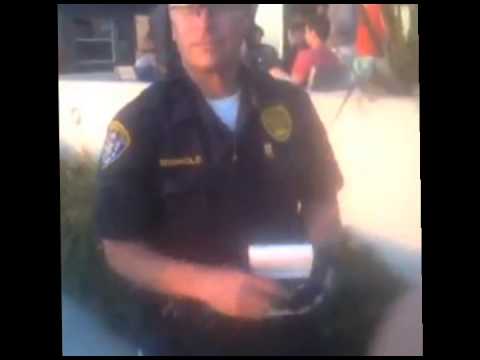 Cameras are the new weapons, or at least that's what it seems like in the eyes of the police. Police officers from the San Diego Police Department pretty much attacked and arrested a man for recording them with his mobile phone camera.
---
Like it or not, compared to a DSLR, or even a point-and-shoot, your smartphone's camera sucks. They've gotten considerably better over the years, and they will continue to improve, but their tiny sensors and limited optics means image quality, and their ability to accurately process a scene still have a long way to go.
---
When HTC first showed the world the One last month, it touted the merits of the camera's larger "UltraPixels". Theory says that larger pixels could produce better images than the competition. In practice? We're pretty damned impressed.
---
As neat as they are, the Lytro camera's re-focusing tricks aren't going to convince most of us to replace our highly pocketable cameraphones. So a California company called DigitalOptics has found a way to give us the best of both worlds with a new ultra-thin sensor that promises Lytro-like tricks.
---
Did you hear about the HTC One's fancy new "UltraPixel Camera"? HTC touts the camera as an end to the "megapixel wars". UltraPixels! Revolution! And, yes, the technology sounds very promising, but, uh, wait a second, what is an UltraPixel anyway?
---
A zillion new smartphones are going to be announced soon at Mobile World Congress, each promising camera advancements that may or may not live up to the hype. But before we get there, we wanted to take stock of how good the cameras are in the smartphones you can buy now. Here's how the flagships measure up.
---
Given the ubiquity of the camera phone and their ever increasing quality, there are people who are perfectly content having their mobile device also serve as their only camera. I, for one, would likely experience something akin to severe withdrawal if I had to give up my dSLR and shoot exclusively with my mobile phone.
---