---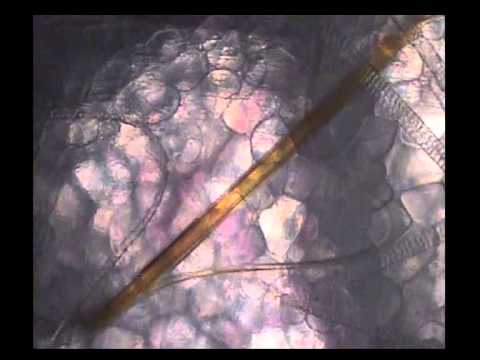 This is a video of a mosquito inserting itself into the flesh of a mouse in search of some blood. Scientists were able to watch the entire process through a microscope to see how a mosquito bites down. It's kinda freaky how flexible the needle can get.
---
Some people are champs about having blood drawn and even go back as often as they're allowed to donate blood. If you're one of those people that's frickin' great. Go pat yourself on the back. If not you are probably thinking that you don't want a robot coming anywhere near you with a needle. But the robot might actually be the better bet.
---
This is either some sort of magical sorcery, camera trick or freaking awesome science-fiction technology coming to real life. The Veti-Gel is a substance that can be applied to a wound and stop the bleeding immediately. It's insane how fast it works.
---
This may seem like something out of a science fiction movie: researchers have designed microparticles that can be injected directly into the bloodstream to quickly oxygenate your body, even if you can't breathe anymore. It's one of the best medical breakthroughs in recent years, and one that could save millions of lives every year.
---
A Dallas drone hobbyist was flying his rig around one bright Texan afternoon, scouting the skies, when he hovered across something perturbing: an enormous, oozing river of blood behind a meatpacking plant. That's gross and illegal! Here come the cops.
---