Loading page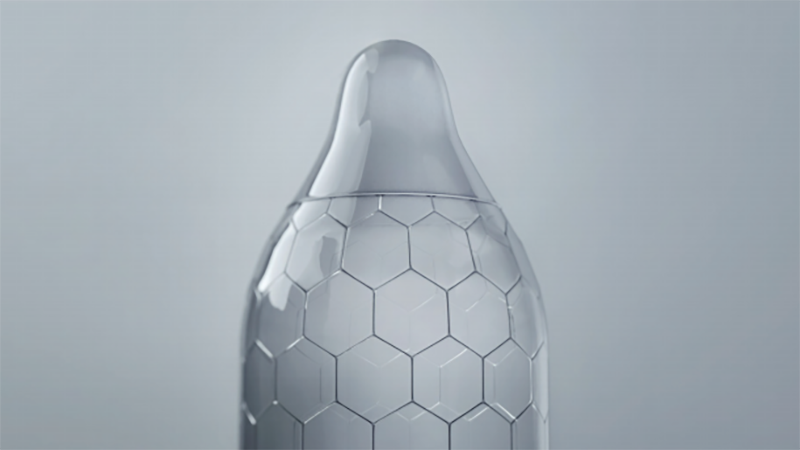 "What if, just one time, I chose differently," Charlie Sheen said, addressing 100 or so people standing in a Manhattan warehouse space amidst erotic dancers and a 1.2m penis ice sculpture at the launch of the LELO HEX condom. If we're to believe the lofty claims from "pleasure object" manufacturer LELO, the lowly condom has remained unchanged for nearly 70 years. The new HEX, with its honeycomb pattern, wants to be the cure-all for our sexual woes, an inspired revamp to make condoms safer and more appealing.
---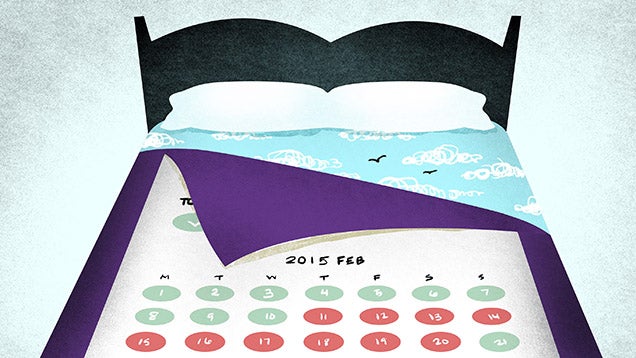 I don't need to tell you there's no great birth control option right now. Hormonal contraceptives are like a carnival ride for your mood, IUDs are physical sperm-gates that need to be surgically shoved up your vaginal canal, and show me someone who tells you condoms feel good and I will show you a liar. That's why the promise of hormone-free, noninvasive birth control with a smartphone app, crazy as it sounds, is so alluring. A Swedish app called NaturalCycles almost made me a believer.
---

For guys, birth control options are pretty limited, and for years we've been promised a male version of the pill — some reversible process that will protect against the threat of offspring that's not as permanent as a vasectomy. This new injectable gel, however, has already proven nearly foolproof (in baboons at least) and could hit market within two years.
---
Women have been manually tracking their cycles for centuries. You've likely heard the terms "rhythm method" or "natural family planning" from older generations; today, it's the more scientifically informed "fertility awareness". But as far as birth control options go, monitoring certain health cues to help women avoid getting pregnant still gets a bad rap — mostly because it's so subjective.
---
As far as contraception innovation goes, for the past several years, the Bill and Melinda Gates Foundation has been leading the pack. Next on the list? Revolutionising actual bodily implants. Say hello to wireless birth control.
---
It's been almost a year since Bill Gates put out his $100,000 call for better, high-tech condoms, and we haven't found a new de facto standard yet. But Firaz Peer and Andrew Quitmeyer of Georgia Tech have a potential solution, if you're OK with putting electrodes on your man-parts.
---
A rocky outpost off the coast of Los Angeles, Santa Catalina Island was originally home to exactly zero bison. In 1924, however, when the island was owned by William Wrigley Jr. of chewing gum fame, a film crew imported 14 buffalo for a movie shoot. The crew left; the bison did not. The finished film, The Vanishing American, contains exactly zero scenes with bison.
---
Bet you didn't have this marked on your calendar: it was World Vasectomy Day on Friday, a holiday celebrated not with parades or fireworks, but with the delicate snip of two tiny tubes. But is such a largely permanent step really our only male birth control option? Where's the male version of the pill?
---
Scientists have just discovered that a compound originally meant to treat cancer could actually lead to the real-life creation of a unicorn: the male birth control pill. The researchers report that the compound, known as JQ1, holds the promise of a reversible form of male birth control. It's the pill but for dudes.
---
Loading page