Remember how putting an 'i' in front of everything was en vogue after the iPod became popular? That trend continues today with the term 'smart'. We've got smartphones, smartcars, smartwatches, and now even Smart Bedding, which uses a clever trick to ensure your sheets don't end up in a twisted knot by morning.
---
Life in the big city usually means life in a small apartment. It's fine while you're by yourself, but it gets complicated when it comes to giving visitors a place to stay. So if you find yourself lacking a guest suite, this transforming sofa bed called the Palazzo provides a double-decker spot for a couple of people to sleep.
---
Forget those individually wrapped coil spring beds that can shrug off bouncing bowling balls, the Balluga — a mattress made of layer upon layer of computer-controlled inflatable spheres — could be the most comfortable place you've ever rested your head. And with a laundry list of other lavish features, you may never have a reason to get up.
---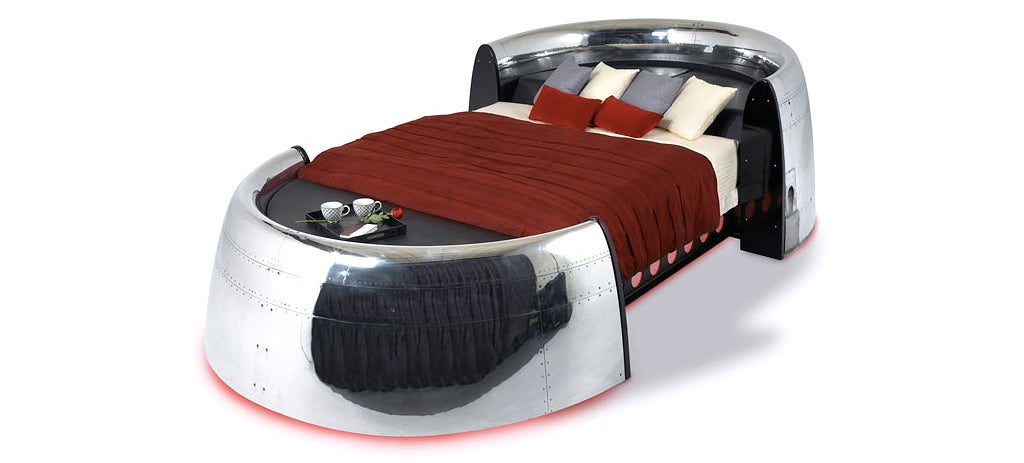 ---
Like peanut butter M&Ms, sofabeds put two wonderful things into one even awesomer package. People like sitting, and people like sleeping — it's the perfect combo. So how could a sofabed possibly ever be improved? With an electric mechanism that automatically unfolds and retracts the mattress, with the cushions still attached.
---
Devices that collect all kinds of fitness and health metrics populated the halls of CES this year, but Sleep Number revealed one of the more intriguing options with its new x12 bed featuring the company's SleepIQ technology. In addition to providing as comfy a night's sleep as possible through a series of inflatable cushions and the company's Sleep Number system, the bed also keeps tabs on your slumber letting you know how restful an evening you had through an accompanying app.
---
Would you ever walk into a stranger's home and ask to buy the necklace draped on their side table? Or offer to give them cash for some of their cutlery? No? Well, meet Mira Schröder. She lives in an apartment that functions as a part-time showroom, where everything — including the amazing flippable bed above — is available for purchase on-site.
---