When you're spending the day with family you probably haven't seen in a year, nothing is more vital to keeping your sanity than your smartphone. And to ensure it's got enough charge to keep you busy on Twitter instead of actually having to talk to your cousins, the diminutive but clever Plan V charger accepts common 9V batteries for a quick boost.
---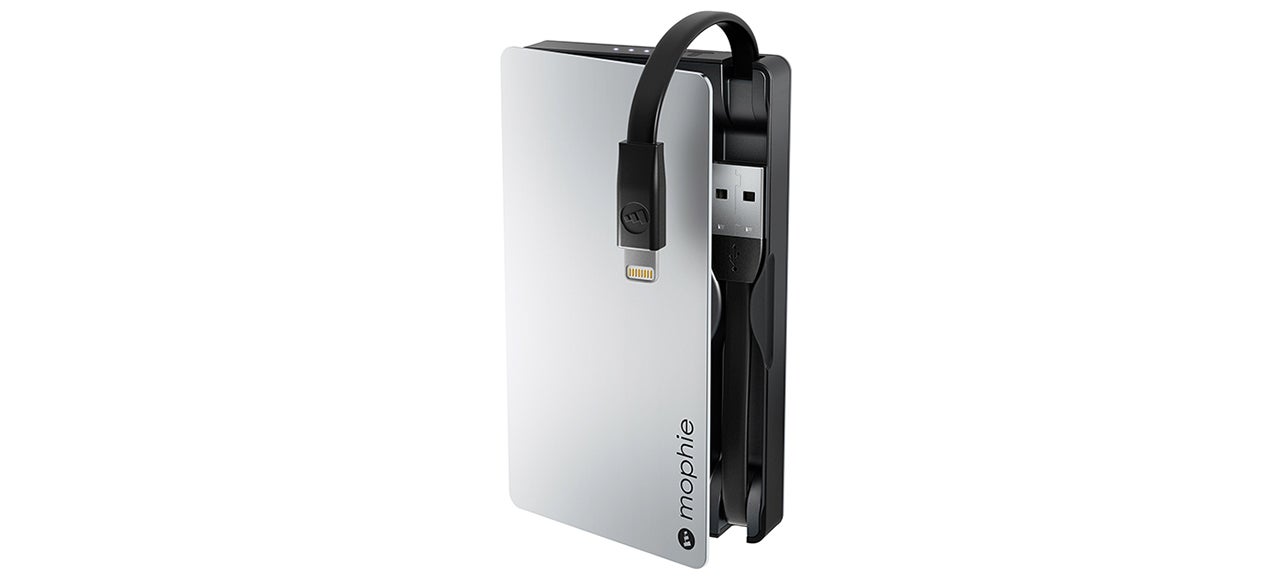 Mophie portable batteries are some of the best out there, mostly because you can count on them to be reliable. The last thing you want is a cheap backup that fails you. The company's latest top-tier line packs integrated charge and sync cables into a slick design that might actually be worth the hefty price tag.
---
At this point there are just as many portable chargers on the market as there are iPhone cases and Bluetooth speakers combined. But somehow Ventev has done the impossible by creating a portable charger that manages to improve on the near infinite number of designs that came before it, by adding built-in Lightning and microUSB cables, as well as AC prongs so it can be plugged directly into an outlet.
---
Buying batteries is a pain. Whether you're sticking them in a remote control, in a wireless mouse or keyboard, or in a more demanding device like an external camera flash, it's really difficult to pick the right variety. With single-use alkaline cells, you use them once, they run out, and then you throw them in the bin and pollute the planet. With rechargeables, you have a world of choice of different milliamp-hour ratings, and charging is a whole new ordeal. Varta's Ultra Fast Battery Charger is the most versatile device you can buy for keeping your rechargeable batteries topped up and ready to go.
---
A team of researchers in Singapore have developed a next generation lithium-ion battery that can recharge a battery to 70 per cent in just two minutes. That means it would charge an entire electric car in just 15 minutes. And here's the kicker: it lasts over 20 years.
---
Lithium-ion batteries are wonderful things, but they're unfortunately given to short circuiting and bursting into flames every now and then. It's extraordinarily rare, but it happens. A Stanford research team thinks it has solved this little big problem by building an early warning system into an existing battery. They say it could save lives, which makes sense, because fire.
---