Buying batteries is a pain. Whether you're sticking them in a remote control, in a wireless mouse or keyboard, or in a more demanding device like an external camera flash, it's really difficult to pick the right variety. With single-use alkaline cells, you use them once, they run out, and then you throw them in the bin and pollute the planet. With rechargeables, you have a world of choice of different milliamp-hour ratings, and charging is a whole new ordeal. Varta's Ultra Fast Battery Charger is the most versatile device you can buy for keeping your rechargeable batteries topped up and ready to go.
---
A team of researchers in Singapore have developed a next generation lithium-ion battery that can recharge a battery to 70 per cent in just two minutes. That means it would charge an entire electric car in just 15 minutes. And here's the kicker: it lasts over 20 years.
---
Lithium-ion batteries are wonderful things, but they're unfortunately given to short circuiting and bursting into flames every now and then. It's extraordinarily rare, but it happens. A Stanford research team thinks it has solved this little big problem by building an early warning system into an existing battery. They say it could save lives, which makes sense, because fire.
---
Battery storage is one particular technology that isn't advancing as fast as we want. Despite all the promises of graphene and carbon nanotubes, batteries for long-term and high-demand energy storage are falling in cost largely thanks to improvements in the development of good ol' fashioned lithium-ion cells. There's one particular dollar figure where batteries (and the renewable energy sources that go hand in hand with them) beat out fossil fuels, and one number where they'd be far and away the best electricity delivery technology.
---
It's a tough pill to swallow, but smartphones aren't getting any smaller. And since those larger displays are unfortunately putting more of a strain on battery life, Microsoft Research is proposing a clever trick that promises to extend your phone's usable hours by detecting and dimming parts of the display already obscured by the user's fingers.
---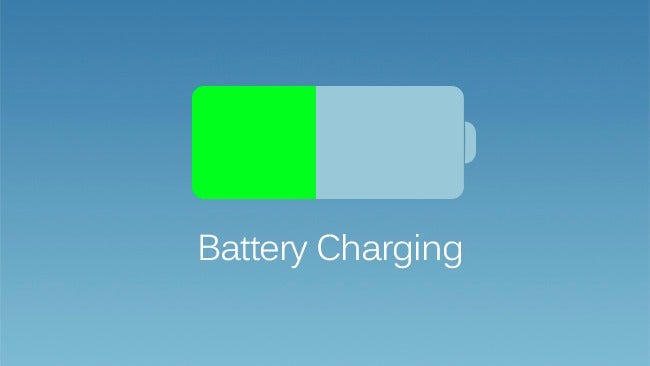 While iOS 8 comes with plenty of advantages, upgrading to a new operating system is never without its drawbacks. Maybe battery life just ain't quite what you'd want it to be, but we've got some tips to squeeze the most out of that sucker and stay juiced all day long.
---