Video: I would never get tired of looking through the cupola of the International Space Station, which is how I imagine Darth Vader's Death Star bedroom window. Astronaut/Captain America Reid Wiseman used it to record this great clip of an aurora. It makes Earth look like a magic green marble — or a palantir.
---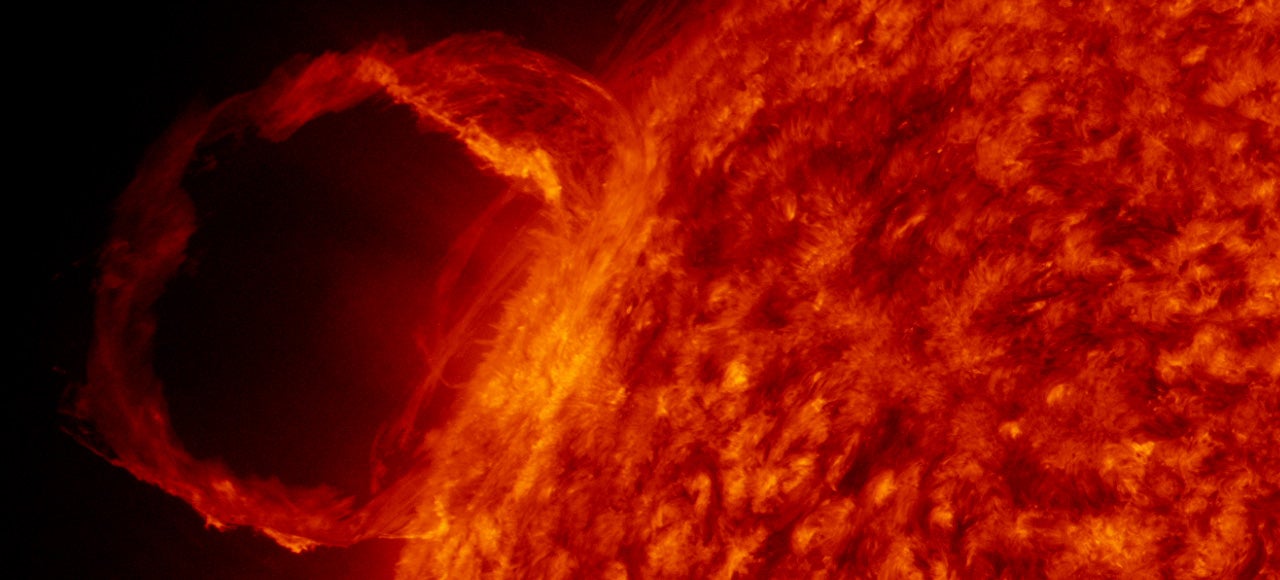 A massive solar storm in July 2012 was more intense than thought — and it blasted right through the Earth's orbit. Luckily for us, we were on the other side of the sun, thus missing the chaos completely. But if that storm had hit this beautiful little blue marble in space? "The solar bursts would have enveloped Earth in magnetic fireworks matching the largest magnetic storm ever reported on Earth, the so-called Carrington event of 1859," Science Daily reports.
---
If you're tired of the iPhone's boring black or white colour options, but would also like to avoid a bulky case or letting "Colorware" have at it with your device, you might want to check out Clear-Coat's new colour-changing Aurora skin.
---
Sometimes you just want to rest your eyeballs. So you look out your window and are reminded that you live in a city or a depressing suburb or something. So then you watch nature videos.
---
---