Loading page
The best headphones transform the music. They reveal notes lost and whispers hidden and the rub of a finger down the string of a guitar. They expand the music and transport you. Whenever you move up a price point, the sound should move too. And that's exactly what happened with the Fender FXA7 in-ear monitors (IEMs).
---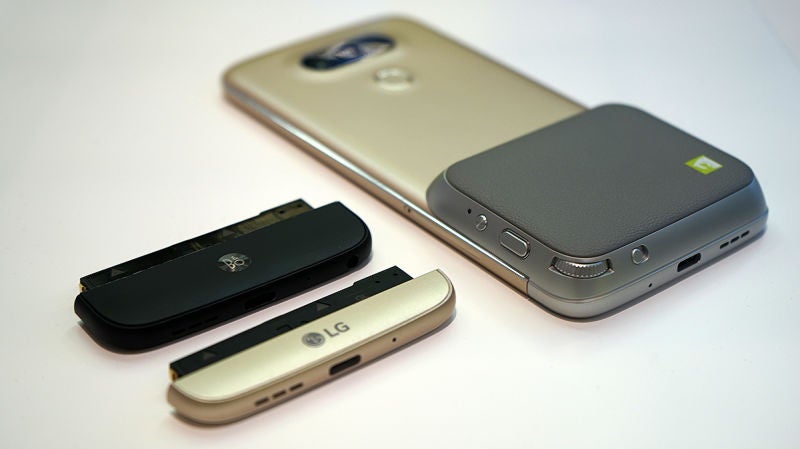 You probably know by now that the LG G5 is a modular phone. The bottom of the device is removable and can be swapped with different accessories that multiply the phone possibilities. A couple of them caught our attention: a little module that will amaze audiophiles, and a bulky module that adds physical camera buttons.
---
As a 50 year old high-end Japanese brand synonymous with high-end AV gear, it's great to see Rotel take its highly regarded components to new heights — and commit to pricing and connectivity perfect for audio buffs on a budget. Real home sound goes beyond the dock and speaker. It begins with the right components. Here's what you need to know.
---
Audiophiles are always on the hunt for the most over-the-top setup to impress and make other audiophiles jealous. There's now a nuclear option in the audiophile arms race with this DAC featuring a built-in rubidium-powered atomic clock promising incredibly accurate and stable digital to analogue conversions, and vice versa.
---
Audiophiles who don't bat an eyelash at spending $US7,500 on a McIntosh sound system inevitably purchased this wall clock before it even came out, but for we ear-challenged individuals, a few details regarding a $US2,000 clock:
---
It does make me wonder, how do Audiophiles deal with the puny sound of a mobile phone? The complex notes and tones in our voices just don't pop anymore! [xkcd]
---
Like expensive video cables, premium audio wiring is one of consumer electronics' great placebos. Do you want to be a sucker? Of course not. CNET's Steve Guttenberg provides some illuminating advice on buying and setting up cables on the cheap.
---
Loading page