Loading page
To an audiophile, there's no such thing as 'too expensive' if it means an upgrade to their setup could improve their listening experience. And in Japan, some acoustic connoisseurs are now installing their own utility poles, with custom transformers, to ensure all of their audio gear is getting the purest power possible.
---
The best headphones transform the music. They reveal notes lost and whispers hidden and the rub of a finger down the string of a guitar. They expand the music and transport you. Whenever you move up a price point, the sound should move too. And that's exactly what happened with the Fender FXA7 in-ear monitors (IEMs).
---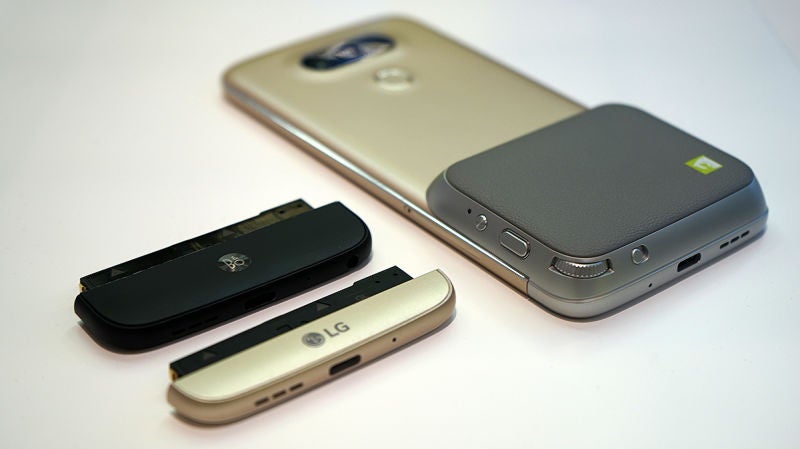 You probably know by now that the LG G5 is a modular phone. The bottom of the device is removable and can be swapped with different accessories that multiply the phone possibilities. A couple of them caught our attention: a little module that will amaze audiophiles, and a bulky module that adds physical camera buttons.
---
As a 50 year old high-end Japanese brand synonymous with high-end AV gear, it's great to see Rotel take its highly regarded components to new heights — and commit to pricing and connectivity perfect for audio buffs on a budget. Real home sound goes beyond the dock and speaker. It begins with the right components. Here's what you need to know.
---
Audiophiles are always on the hunt for the most over-the-top setup to impress and make other audiophiles jealous. There's now a nuclear option in the audiophile arms race with this DAC featuring a built-in rubidium-powered atomic clock promising incredibly accurate and stable digital to analogue conversions, and vice versa.
---
Audiophiles who don't bat an eyelash at spending $US7,500 on a McIntosh sound system inevitably purchased this wall clock before it even came out, but for we ear-challenged individuals, a few details regarding a $US2,000 clock:
---
It does make me wonder, how do Audiophiles deal with the puny sound of a mobile phone? The complex notes and tones in our voices just don't pop anymore! [xkcd]
---
Loading page