It's pretty rare to see something new and unexpected when it comes to smartphones these days. Between an endless cycle of leaks and the annual slog of product announcements, it's nice to see something that takes you by surprise. That's why I'm so amped for the Samsung Galaxy Note Edge: because it's wonderfully weird.
---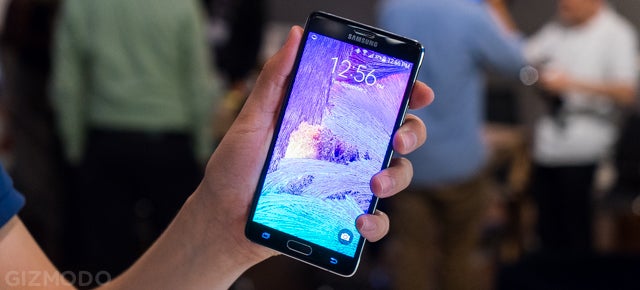 ---
---
---
---
When it paid $650 million for long-range 700MHz spectrum in 2013, we all knew that Optus would be putting it to good use for fast and expansive mobile network coverage — but we just didn't know when. Optus' new coverage map shows its future 4G Plus rollout zones, covering much wider areas around Australia's capital cities.
---
Well this is interesting, isn't it? Yesterday, a Government-appointed panel on Competition Law just told everyone it was OK to use their VPNs to circumvent international geoblocks in order to dodge the Australia Tax. So what does this mean for a government desperate to get people to stop using VPNs to access overseas services like Netflix?
---
Aussies love tech, so much so that when new apps and services enter the marketplace, it can be hard for our reactive legal system to keep up. That's what we've seen with the entry of companies like Uber into the country, as State Governments and taxi lobbies try to squash it before it takes root. A new review into competition policy says that our legal competition framework just can't keep up the Ubers of the world, and change is needed if Australia wants to be a forward-thinking economy.
---