---
We love 2 in 1 tablet / laptops here at Gizmodo. They're super-convenient, usually very sleek, and still handle all the regular tasks that you need an ol'-fashioned PC for. The Transformer Book Chi is a laptop that's already thinner than a MacBook Air for your normal work day, but then — if you don't need its keyboard half, if you're just watching videos or reading a book — you can tear it in half.
---
At IFA 2014 in Berlin, Asus joined Motorola, Samsung and LG in launching an Android Wear smartwatch. Asus' first attempt is the ZenWatch, with a curved 1.6-inch OLED display, a beautiful leather strap and a few Asus bespoke apps for extra functionality over the bog-standard Android Wear on other devices.
---
So you want a laptop that turns into a tablet. No kidding! Plenty of people are jazzed by the idea of having a slate for sharing, plus a solid keyboard for typing. And the new Asus T300 Chi sure looks like a great pick: from just $1299 Australian you get a great looking PC that — both halves combined — is thinner than a MacBook Air. But that's not quite the whole story.
---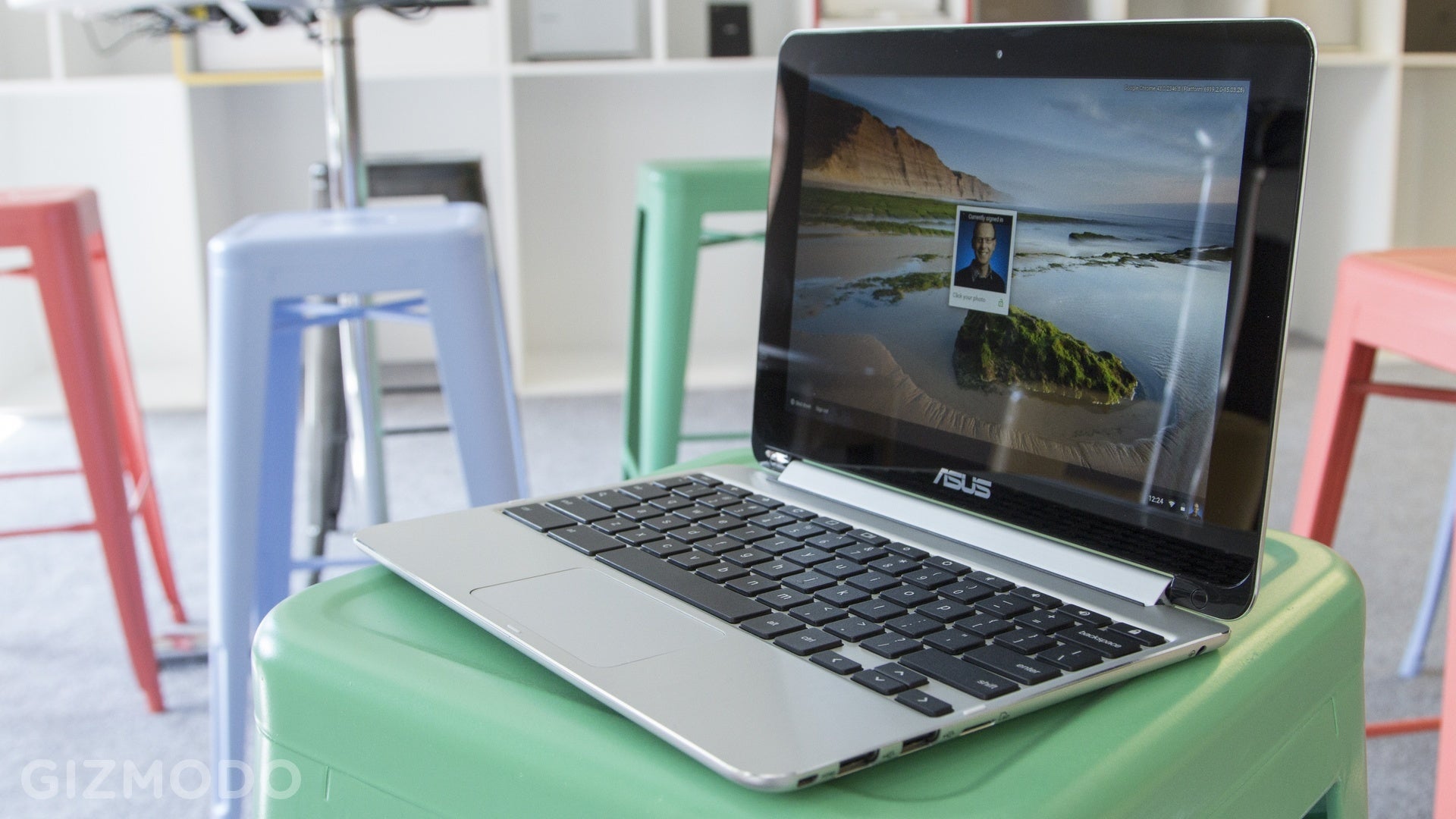 Five years ago, Google CEO Eric Schmidt proclaimed that laptops would become disposable. We're nearly there. Starting today, you can buy a new Chromebook for just $US150 — the cheapest price ever. And this spring, there's a $US250 Chromebook coming that looks pretty incredible.
---
Intel's RealSense 3D camera is like having a next-generation Kinect inside your laptop. It essentially turns your workspace into a holodeck, complete with sophisticated gesture controls and a face-tracker that can sense your current mood. In addition to various productivity scenarios, the technology is also being pitched at gamers. Indeed, one of the first laptops to launch with the device will be Asus' Republic Of Gamers-branded G771. We tested some of the 3D camera's gaming features during Asus' Transformer Book Chi T300 launch. Watch the video to see it in action.
---
The Asus Transformer Book Chi T300 was arguably the most impressive 2-in-1 Windows laptop at CES 2015. Boasting a 7.6mm unibody chassis, a 12.5-inch detachable WQHD IPS display (2560×1440 pixels), a fanless design with 128GB SSD storage and an Intel Core M processor, the flagship model is significantly thinner, lighter and more powerful than any of its predecessors. Last night, Asus announced Australian pricing and availability during the product's official launch. Here are the details.
---
We have all been eagerly awaiting Steam OS and the inevitable flood of affordable console like mini-PCs that will let us play our existing library of games in the living room. The problem is Valve's innovative new wireless controller is not ready, holding up the whole launch. Tired of waiting, some manufacturers have launched their own Windows based setups. But can they compete with your existing console?
---
---