Back in 2008, astronomers detected an asteroid heading straight toward Earth. For the first time ever, they tracked the rock as it veered towards our planet and exploded over the Nubian desert. Now, pieces of the recovered meteorite are beginning to reveal its secrets — like how it once harbored an active volcano.
---
Looking at this animation — which shows the discovery locations of around 600,000 asteroids spotted in the inner solar system since 1980 — it seems like a miracle that we're still around. It's incredible to see how the number detected has increased so rapidly in recent years thanks to new tracking technology.
---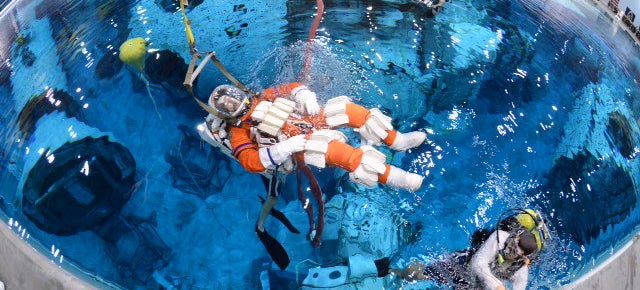 Training for the imminent mission to an asteroid has begun in Houston, and it looks like fun. On Friday, astronauts Stan Love and Steve Bowen jumped in NASA's 40-foot-deep pool to try out a new suit design and several tools that could be used on the asteroid mission slated for the 2020s. Thank God they took a camera down with them.
---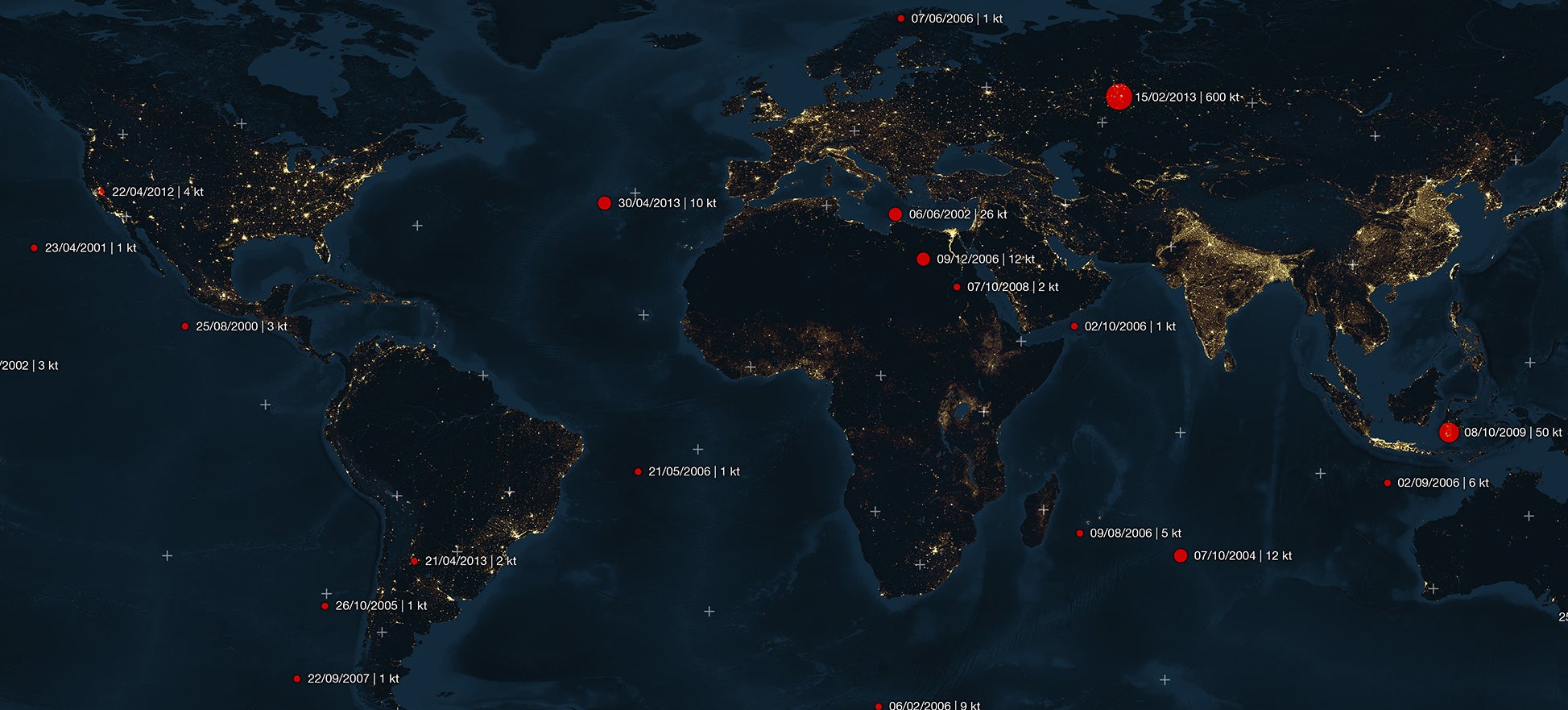 There have been 26 asteroid impacts recorded from 2000 to 20013 by the Nuclear Test Ban Treaty Organisation's infrasound detection network. Our friend Félix Pharand-Deschênes sent us this graphic showing the atmospheric impact points. It demonstrates that they're more common and dangerous, than we would like to believe.
---
The Comprehensive Nuclear Test Ban Detection Network usually used to monitor for covert nuclear weapons testing serves an alternative use in its spare time: it detects asteroid impacts. This video visualises the data it's managed to collect since 2000.
---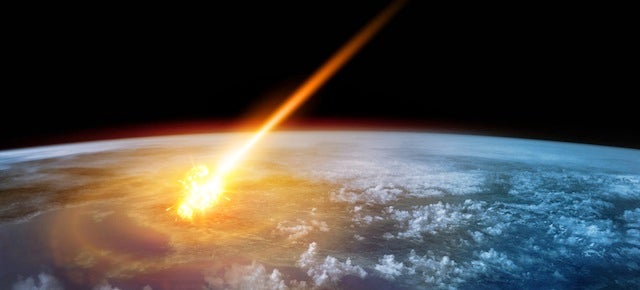 So you know how we all kind of thought that our odds of getting destroyed by an asteroid were remarkably low? Yeah, that was wrong. According to new research, the odds of a large-scale asteroid impact are actually three to ten times higher than we thought. And the only thing stopping total and utter destruction? Sheer, dumb luck.
---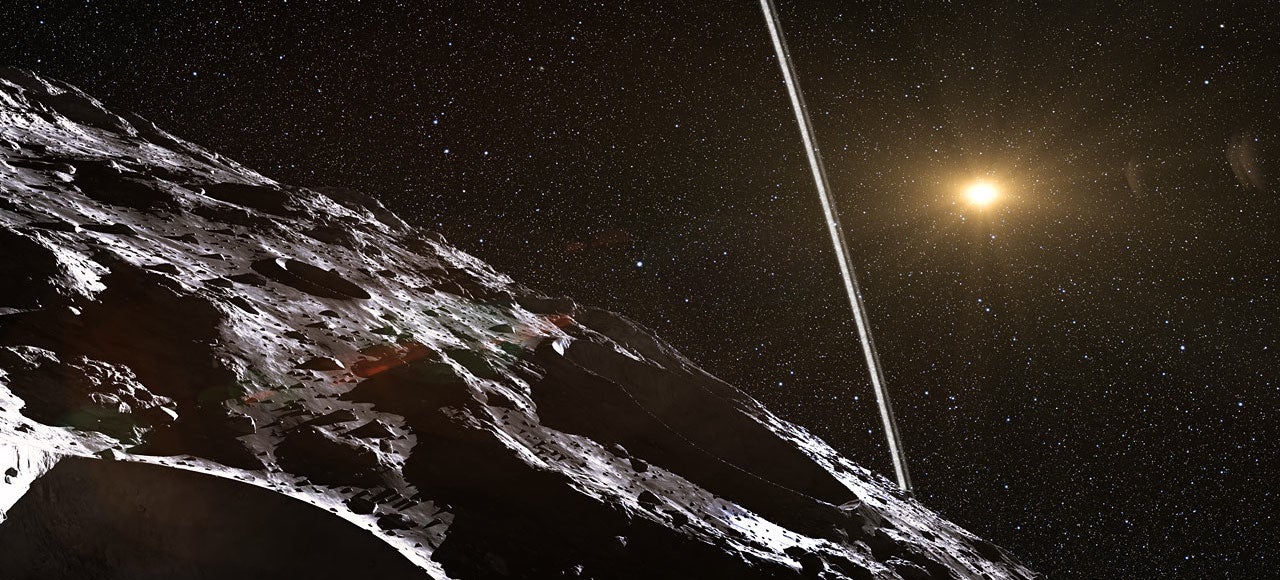 ---

---