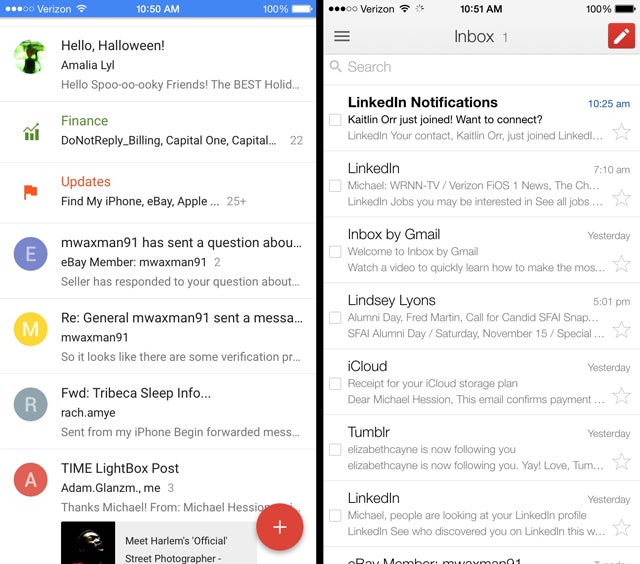 When the news broke yesterday of Google's new Inbox app, my initial reaction was sceptical. How many times has an app tried to "solve" email? Inbox is Google's way of helping you organise the typhoon of greetings, promos, invoices, and discussions that beg for your attention. And after using it for a while, I can see the potential, but I'm still wary of handing over my email-life.
---
I've seen the future and it is maths less and it is awesome and it is this PhotoMath app that solves maths problems just by pointing your phone's camera at them. It's like a cross between a text reading camera, a supremely sophisticated calculator and well, the future. Point and solve and never do maths again.
---
Apple's TouchID fingerprint recognition lets you lock your phone James Bond-style, using biometrics. It's cool and adds an extra layer of security, so it makes sense that apps are jumping to integrate it. Here are some of the best apps that take advantage of TouchID to keep your shit on lockdown:
---
When you're out for a night of dinner and drinks at your local bar, it's often simplest to open a tab at the start of the night. But leaving your credit card behind the bar, along with your ID, seems a little outdated (and frankly dangerous, for the identity-theft-paranoid of us out there). Clipp is a mobile bar tab app for Android and iOS that streamlines the process, and does so almost seamlessly.
---
When apps are accused of shady behaviour, Jonathan Zdziarski is the guy that investigates. And, this week, the self-identified iOS forensics expert was quick to respond to requests for a deep dive into Whisper, the supposedly anonymous secret-sharing app that's been taking heat lately. Guess what: Whisper's not so anonymous.
---