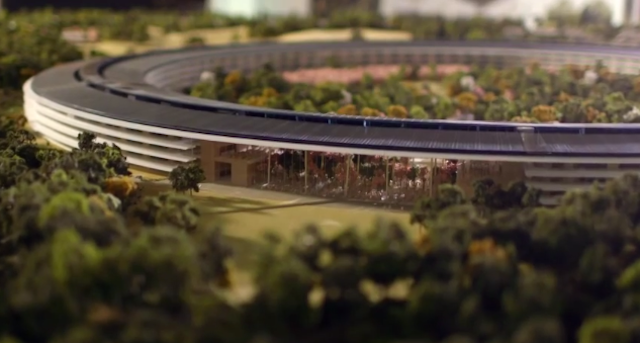 ---
No product has even been made better when functionality follows form, and Apple's decision to only include USB ports on the back of its iMacs has been frustrating desktop computer users for years. An ugly USB extension cable makes life with an iMac considerably more enjoyable. Now, thanks to Bluelounge's new Jimi, it doesn't even have to be ugly.
---
There hasn't been a properly new Mac Pro for a very long time. The original Mac OS X workstation for creative professionals — video editors, commercial photographers, 3D animators — was released in 2006, and the giant cheese grater suffered a ploddingly slow upgrade cycle that meant that plenty of its former fanboys jumped ship to iMacs, MacBooks Pro or Windows boxes. But the Mac Pro is back, it's better, and now there's actually no reason not to buy one.
---
The likes of Apple, Google, Microsoft and other major figures in the smartphone industry have signed a pledge that will make it harder to steal mobile phones — from July 2015, at least. The pledge sees the companies promise to enable every smartphone user with the ability to remotely brick and wipe their phones when they're stolen.
---
The long-running legal battle between Apple and Samsung has certainly had its low points, but an internal email unearthed by CNET sent by a Samsung executive just five days after Steve Jobs's death sheds new light on just how callous the competition got. In this case, the subject was how to leverage the death of Steve Jobs to Samsung's benefit.
---
Apple iOS car integration is coming to loads more vehicles now, thanks to a firmware update that will make CarPlay available through Pioneer's popular aftermarket in-dash infotainment systems. The firmware update will bring CarPlay to five of Pioneer's NEX in-dash systems in the third quarter of 2014.
---
It's virtually impossible to imagine now, but back when the iPhone was launched in 2007, Google wasn't planning to make Android for touchscreen devices. Revealed in court documents that form part of the current Apple-Samsung legal argument, a Google report explains that Android "was designed with the presence of discrete physical buttons as an assumption.
---
It wouldn't be surprising if Apple made as much money selling replacement charging cables as it did phones and tablets. Those white Lightning cables are easier to lose than socks on laundry day, but now there's an alternative that will actually remind you to pack yours up when you've unplugged your phone.
---