Apple TV has long seemed like a natural fit as a hub for Apple's smart home ambitions, even before those ambitions were codified in HomeKit. Today, we finally have a good look at exactly how that's going to work in practice.
---
iPhones and iPads aren't the only devices getting some OS attention today. Apple has also released an update to Apple TV, which we caught a glimpse of last month. Only accessible to third-generation Apple TV users, the operating system embraces its mobile partner's approach to design with flat icons and thin text.
---
Apple sure won't be happy about this. If you have an Apple TV media streamer, you'll know that it's a bit of a walled garden — it's difficult to stream any content that you haven't purchased legitimately off the iTunes Store or from your iPhone or iPad. (And that's the way that it should be, since Apple isn't in the business of enabling piracy.) By cleverly hijacking the Apple TV's AirPlay support, a new piece of software called TorrenTV can stream downloading torrents straight to your big screen.
---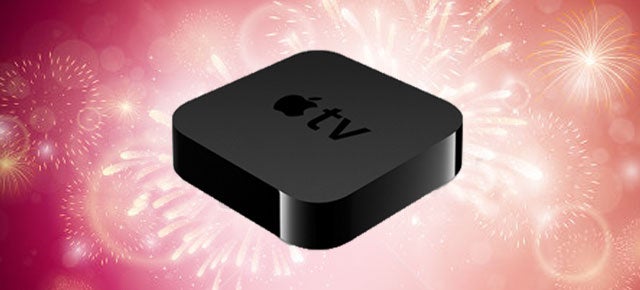 The Apple TV hasn't evolved much over the last couple of years. Sure, it's gotten a handful of new apps, but the format — locked down, bland — has stayed the same since its 2010 redesign. But while Apple didn't talk about its set-top box much at its developer conference this month, it showed that it finally has the pieces in place to turn Apple TV into a living room behemoth.
---
We could be getting a new Apple TV as soon as April, but I guarantee you it almost won't be as pretty as this custom concept unit from designer and 3D visualiser, Martin Hajek. It's freaking gorgeous.
---
Tim Cook says that Apple has BIG plans for 2014. Everyone is assuming that it will finally be the fabled Apple TV set. Our friend Martin Hajek joined forces with Andrew Ambrosino to make this awesome curved Apple TV set concept which supposedly would reduce glare and reflection.
---