Touchscreens are fine for solving puzzles and flinging birds, but for action-based mobile games nothing will ever beat a physical controller in hand. The makers of the FC30, a Bluetooth controller that paid homage to the original Nintendo Famicom, are back with a new and improved wireless gamepad that now hearkens back to the NES.
---
The Motorola Moto G is only around six months old in Australia, but it looks like it already has a successor. The alleged Moto G2, shown off in a candidly snapped photograph by a Galician Android enthusiast site, looks like it takes inspiration from the Moto E.
---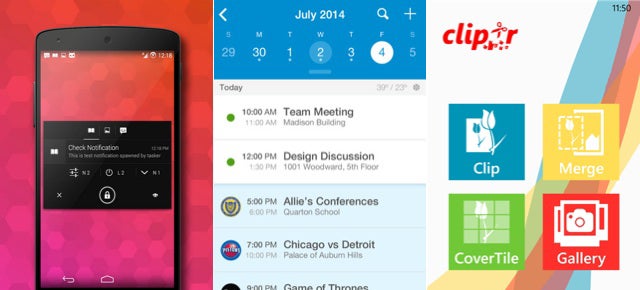 ---
---
What happens when you take a smartphone and stick a point-and-shoot camera on the back? The original Samsung Galaxy S4 Zoom was a slightly unrefined piece of technology, but the new Galaxy K Zoom — based on the excellent Galaxy S5 — cleans up its act and produces a versatile and useful camera phone.
---
Just after the news that Microsoft was about to buy it, Nokia let a curious little gadget drop: a Nokia phone running Android. And the Nokia X wasn't just a one-off curiosity; it even has a successor. But that's the end of the line. Microsoft CEO Satya Nadella says no more Android for Nokia.
---
Convertible tablets, by and large, are more expensive than they should be. There's a gap in the market for a simple, cheap tablet that includes a keyboard dock. The ASUS Transformer Pad series uses the company's well-tailored ZenUI Android skin, and is priced to compete with other entry-level Android tablets and Windows convertibles.
---
Nothing should get in the way of a great selfie, and the Huawei Ascend G6 provides the best experience in a smartphone its price. Just SRP$329 delivers selfies double the resolution of many devices. Huawei's Selfie Preview Window and 10-level auto face enhancement make it easy to always show off your best side.
---
With stylish metal edging and an impressively slim profile — the new Ascend G6 builds on the winning design of the Ascend P6. Then there's that 5-megapixel front-facing camera, complete with 88 degree wide-angle lens. It's now easier than ever to create spectacular super wide angle selfies that get everything in the picture.
---