---
The angle of this photo of a paratrooper making a jump off a C-130 aeroplane is so perfect that it makes it seem like the soldier is using the Hercules aircraft as a surfboard of sorts. Obviously, he's not standing on the plane (it's just our perspective fooling us, or just me), but riding an aeroplane while outside the plane would be so badass.
---
All these fighter jets and war planes and attack helicopters are on display at Russia's Central Air Force Museum, just outside of Moscow. They're advanced killing machines, and yet this drone footage makes them look so peaceful, resting and hibernating in the Russian winter snow. It's as if we've stumbled upon a paradise for planes.
---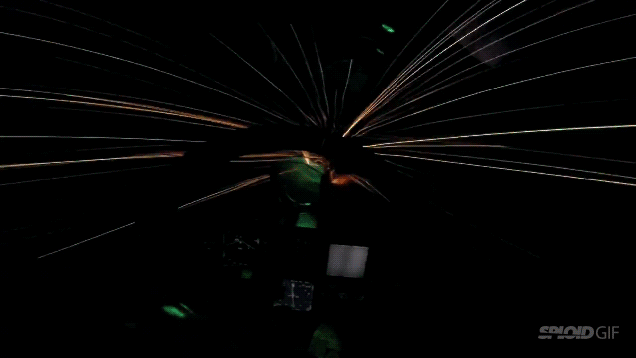 Our friend Lieutenant Chris Nigus — Weapons Training Officer with the Strike-Fighter Squadron VFA-27 Royal Maces — sent us his new video, which has some truly spectacular shots that I have never seen before. Like the night gunfire video above — we only had photos — or this cool landing footage from a carrier's deck camera.
---
---
Looking at this picture, it is hard to believe that the United States and Australia were in a bloody no quarter war against Japan only 70 years ago: Spot the Mitsubishi F-2 escorting a Boeing B-52 Stratofortress, the direct heir of the Boeing B-29 Superfortress bombers that obliterated Hiroshima and Nagasaki.
---
---
---
Once again, the French Navy shows they make the best aeroplane videos there are. This one shows the flight deck operations onboard the nuclear-powered aircraft carrier Charles DeGaulle. Although I would have preferred no soundtrack, it helps that, instead of using dubstep, they slapped in AC/DC's Thunderstruck.
---