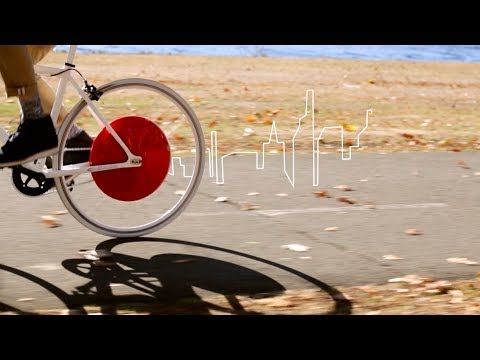 Meet the Copenhagen Wheel. It doesn't look like much, but inside that weird dome around your back wheel is technology originally used on F1 cars to make those long pedal journeys easier and faster.
---
---
---
For once, let's not lie to ourselves about how we're going to "take it easy" this Christmas. Most of us are going to give thanks by indulging like gluttonous pigs. It's OK, we can give ourselves a pass every now and then, but let's be real: if we don't want to be a bunch of butterfaces in the new year, we're going to have to work it off. But just how much work are you going to have to do? And by doing what? We crunched the numbers so you don't have to.
---
---
The FuelBand was Nike's first foray in fitness trackers, a sleek, stylish piece of wristwear that served as a constant reminder to be less lazy. The FuelBand SE is its wearable tech successor. But aside from a new splash of colour on the band, it doesn't offer many more ways to make you move your butt.
---
---
Splitboarding has been around since the mid-1990s as a way to make backcountry snowboarding available to the 99 per cent of us who can't afford helicopters. It's essentially a snowboard that splits down the middle, turning into a pair of skis so you can climb uphill when you're far away from a ski lift. When you reach the top, you re-Voltron them and snowboard back down.
---
​The Basis B1 band was already the brainiest fitness tracker out there. It would track your pulse, temperature, how much you sweat, and it was even smart enough to tell when you've gone to sleep and when you've woken up without you having to manually set anything. That's a feature we loved when we tested it, so we're psyched to see the watch bring that same kind of intelligence to working out.
---
Last year, the Fitbit One was our favourite fitness tracker. It had a great design, solid accuracy for steps and floors climbed, and a nice screen. The only problem was that it was so easy to accidentally leave in a pair of pants and subsequently put through the wash. To combat this, the company created the Fitbit Flex, its first wrist-worn product. Unfortunately, while aping the Nike Fuelband and Jawbone Up, Fitbit accidentally threw out everything that made the One so great. Now the Force is here, and it's great.
---