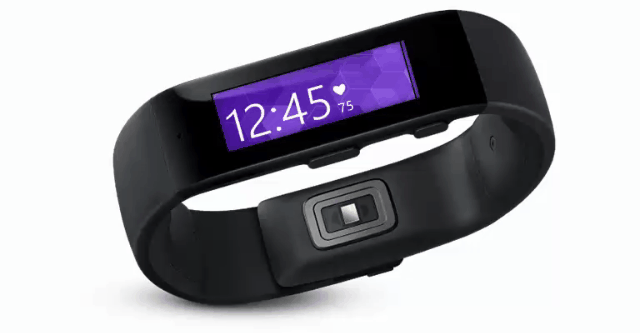 It shouldn't come as much of a surprise at this point that when something cool happens in tech, it's almost guaranteed to happen first in America. True to form, the funky-looking Microsoft Band isn't coming to Australia just yet.
---
Exercise is good for you, duh. Perhaps less obvious is all the ways physical exercise is also good for your brain — how it improves memory, creativity, mood and more. So even if you aren't looking to brag about marathon times or show off the body of a Greek god, you still have plenty of reasons to get off your butt.
---
A quick internet search will yield countless claims of ways to remove the unwanted fat from around your mid-section. From over-hyped diet pills promising to reduce levels of cortisol to cutting-edge workouts. The truth is that there is no scientifically proven diet pill or exercise that will specifically target your stomach's fat vs the fat providing a nice bone blanket for other parts of your body.
---
Apple plans to stop selling Fitbit devices in its stores, according to a report from Re/Code. This makes sense, since Apple is getting into the wearable health tracking market with HealthKit and its Apple Watch, and Fitbit already said it is not going to integrate with HealthKit.
---
It's been over half a year since Fitbit recalled all of its latest Force wristbands, but it finally looks like a replacement is right around the corner. Of course, Fitbit isn't just releasing a new version of the Force. New FCC and patent filings suggest that the new Fitbit is something new and better.
---
They're what stimulate your sweet tooth without adding girth to your waistline; they give diet colas and sugar-free snacks a saccharine kick without the consequences. At least that's the idea. But these sweeteners have been the subject of hoaxes and misinformation for years, slowly discrediting their wondrous health claims. Can you really, as Dr Susan Swithers of Purdue University quips, "have your fake cake and eat it, too?"
---
There can be many reasons why you're not getting a good night's sleep, and a sleep tracker can help ensure it's not your bedroom to blame. But who wants to head to bed with a device strapped to your wrist, or hiding under your pillow? ResMed's new S+ sits out of the way on your bedside table, but is still able to keep tabs on how restful your evening was, and make suggestions on how to better your sleep.
---
Since early 2012, the Garmin Forerunner 910XT has been the best triathlon watch, period. Others have tried to step up, but to this date nothing has equalled its wealth of features. And now it seems Garmin has raised the bar for itself. The new Forerunner 920XT is everything the 910 was, and much more.
---
iHealth was the first company to sell a medical device through Apple, so it's only natural it's also the first to fully integrate its products with Apple's HealthKit. That means all the data iHealth's connected monitors and trackers collect not only gets sent straight to the app, it's also automagically logged in your electronic health record.
---