The use of 3D printers has allowed Nike's designers to prototype and test new footwear designs with a remarkably quick turnaround. And the latest shoe born from that new process is the Vapor HyperAgility cleat featuring re-engineered studs that Nike claims will give football players the necessary grip to explode off the line, but also stop and turn on a dime to evade an opponent.
---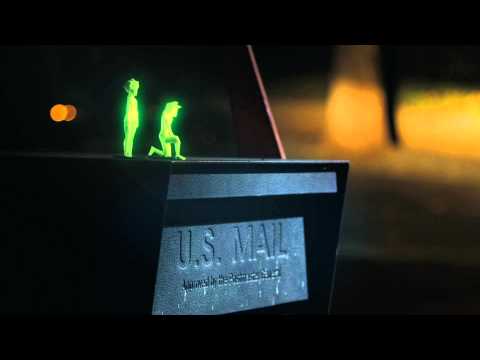 Australian synth-pop dance machine Cut Copy just dropped a new music video for its song "Explorers", which is made with 3D-printed figures that play the faceless, adorable leading roles. It's really charming, and the band and production company are making it easy for you to remix the video to your hearts content. It's not just a fun video concept, it's a killer song too.
---
In 1992, Amanda Boxtel suffered a vicious skiing accident that left her paralysed from the waist down. Doctors said she would never walk again. This week, she proved them wrong, with the help of the world's first 3D printed exoskeleton that gives her the ability to climb out of her wheelchair and walk once again.
---
The newly announced BigRep 3D printer lives up to its name: with 1.3 cubic metres of working volume, it's big enough to print furniture.
---
This week, Gizmodo got a peek at some seriously awesome sculptures made entirely by 3D printer at the 3D Printshow. The exhibit, hosted by Adobe and Shapeways, shows how you can create stunning art with nothing more than Photoshop and a 3D printer. And maybe a whole lot of talent, but we're not sure where you can buy that.
---