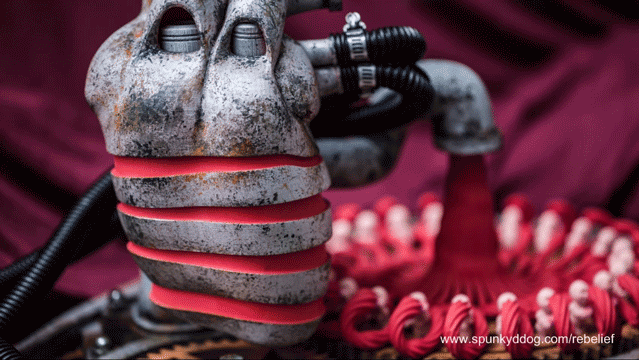 ---
The world is still trying to figure out why every home would need a 3D printer, but in the professional world they continue to thrive. At the International Dental Show currently going on in Germany, Stratasys announced a new 3D printer that uses multiple materials at once to create startlingly realistic dental models in a single print run.
---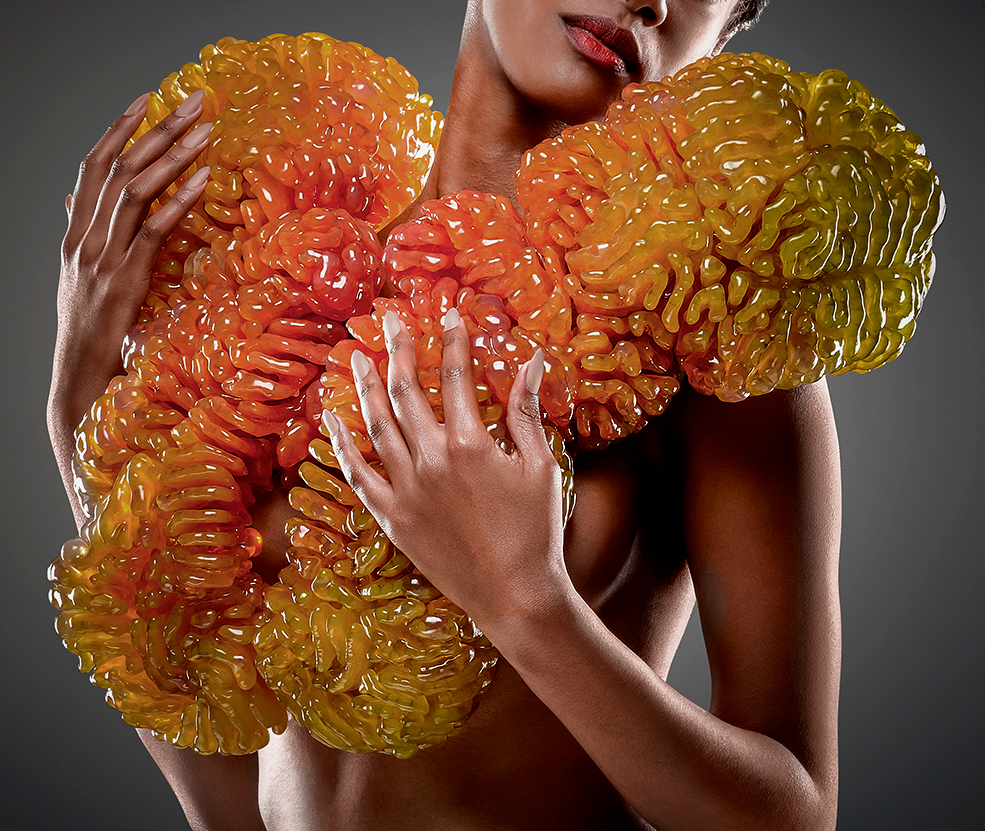 Neri Oxman and her team at MIT's Media Lab created these cool 3D printed wearables designed for interplanetary travels — space suits featuring synthetically engineered microorganisms that interact with each planet's extreme conditions, allowing the traveller to obtain food, light, and oxygen (mildly NSFW.)
---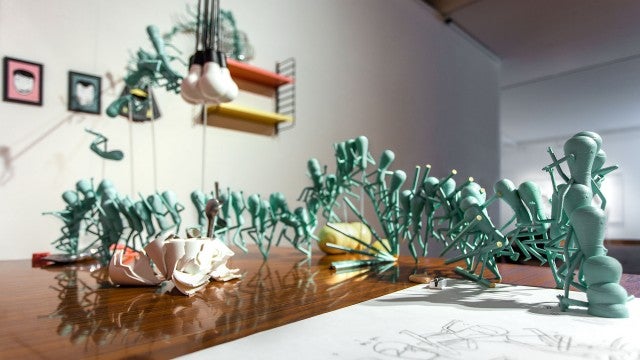 This clever art installation shows a CGI animation that's been converted into a real life frame-by-frame depiction of the animation with 3D printing. As in, the artists took the digital animation they had in a video and showed what every frame would look like (all at once) with actual figures. It gets pretty trippy.
---
If there's one surefire way to make a Rubik's Cube less frustrating for kids — or less-gifted adults — it's to make it in the shape of a loveable bear that no one could possibly get angry with. Just look at Emmanuel Carrillo's adorable Ozobear, even when it's all mixed up it's impossible to want it to smash it against a wall because you can't figure out how to get it realigned.
---