It makes sense to 3D-print some things. Parts for a space station, for example, or children's toys. You wouldn't really think that clothing would make that list. But that's where you'd be oh so wrong.
---
The potential of additive manufacturing, also known as 3D printing, to change the way buildings are made is indisputable. It's being touted as a solution to challenges in our cities ranging from the need for affordable housing to infrastructure modernisation. The process has been slow, but it may well be a key ingredient in the future of the building industries.
---
Soon, Disney will begin lining its commercial Star Wars coffers with plastic action figures, T-shirts, and collapsible lightsabers. But one French 3D printing outfit took more of a "screw it, I'll do it myself" approach — by creating a 3D-printed version of the new Star Wars lightsaber.
---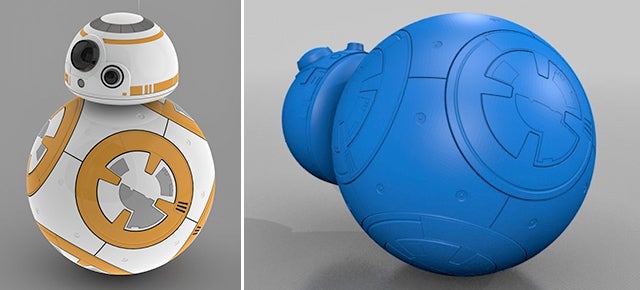 ---
Did you know that originally Mr Potato Head was just a box full of random body parts that kids were supposed to jab into actual potatoes? It sounds like a crazy idea, but Mr Potato Head went on to become an incredibly popular and iconic toy — and we can only assume the creators of these Open Toys parts that let kids turn fruits and vegetables into planes and race cars are hoping for the same level of success.
---
After being shot up into space, the International Space Station's first 3D printer has arrived. Now installed, the device will allow astronauts aboard the ISS to manufacture equipment and spare parts to demand.
---
3D printing in its current guise is kinda cool, but it's also limited by its use of plastic — there's only so many combs you can print before you get bored. An affordable 3D printer that uses metal would be a major step up in practicality, which is exactly what this team is hoping to achieve by mating a MIG welder to a conventional 3D printer.
---
Martha Stewart's affinity for drones has been well-documented, and now she's trained her domestic eye on another buzzy emerging technology. Stewart has launched a line of custom designs with 3D printing darling MakerBot. But will the celebrity backing really create an insatiable rush for at-home fabrication? Will a 3D printer suddenly become as indispensable to the occasional crafter as a hot glue gun? It seems unlikely.
--- 3D printers can make all sorts of great things, but they don't do it out of thin air. First, there's the model and then there are the materials. In most cases this is some sort of thermoplastic that can be heated and squirted from the printer's head. But 3D printers don't have to be the mechanical, polymer-ejecting gadgets we're familiar with. What if all you needed was some genetically-modified bacteria and orange juice?
---