In the comics world, a little kid like Calvin can churn out a small army of miniature snowmen in a single afternoon. In reality, it takes a lot longer, and you'll end up with a pair of freezing soaking wet gloves well before you're finished. But if you have access to a 3D printer, you can make the process of building a tiny snowman army a lot easier with this simple plastic mould.
---
The second greatest thing to come from ubiquitous, consumer-level 3D printing will be escaping the tyrannical grip of Games Workshop. As for the first? Pumping out replacement body parts for those with less good ones. On the noggin front, a team from the University of Sydney has come up with a way of printing bits of skull on the cheap.
---
Google ATAP (that's Advanced Technology and Projects) is where wonderful things are born. Things like the animated magic of Glen Keane's Duet or the modular Project Ara smartphone. It's all great stuff, but it's also all experimental — if a project doesn't make enough progress in two years, it's dead. But Google's Project Tango is alive and well: it just graduated from ATAP.
---
LED bulbs are not only more energy-efficient than the incandescents they're slowly making extinct, they also run cool to the touch, which means if you're bored by their uninspired shape, you can snap on these wonderful 3D-printed hanging skyscrapers that glow like stalactites, turning your living room into an art-deco oasis.
---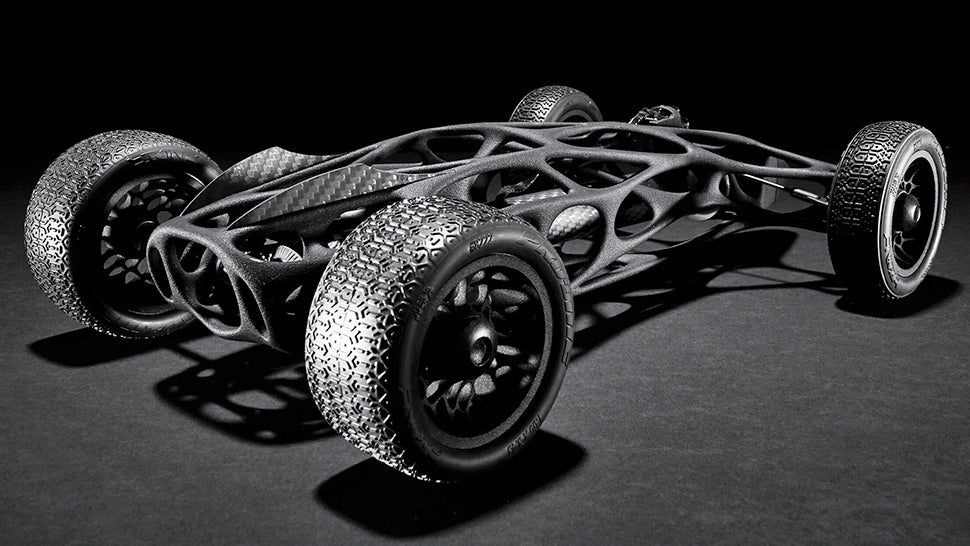 Elastic-powered toys don't sound particularly exciting these days when you can get a buy a flying toy helicopter that fits in the palm of your hand. But three students at the Art Center College of Design in Pasadena created this stunning RC car, made from 3D-printed plastic and carbon fibre, that's propelled using a 5m long twisted elastic band.
---
After it was revealed that the Green Bay Packers were big fans of playing Settlers of Catan (which they now have lots of time to enjoy in the off-season), Jim Rodda of Zheng Labs created a replacement robber piece sporting pads and an unofficial Packers helmet.
---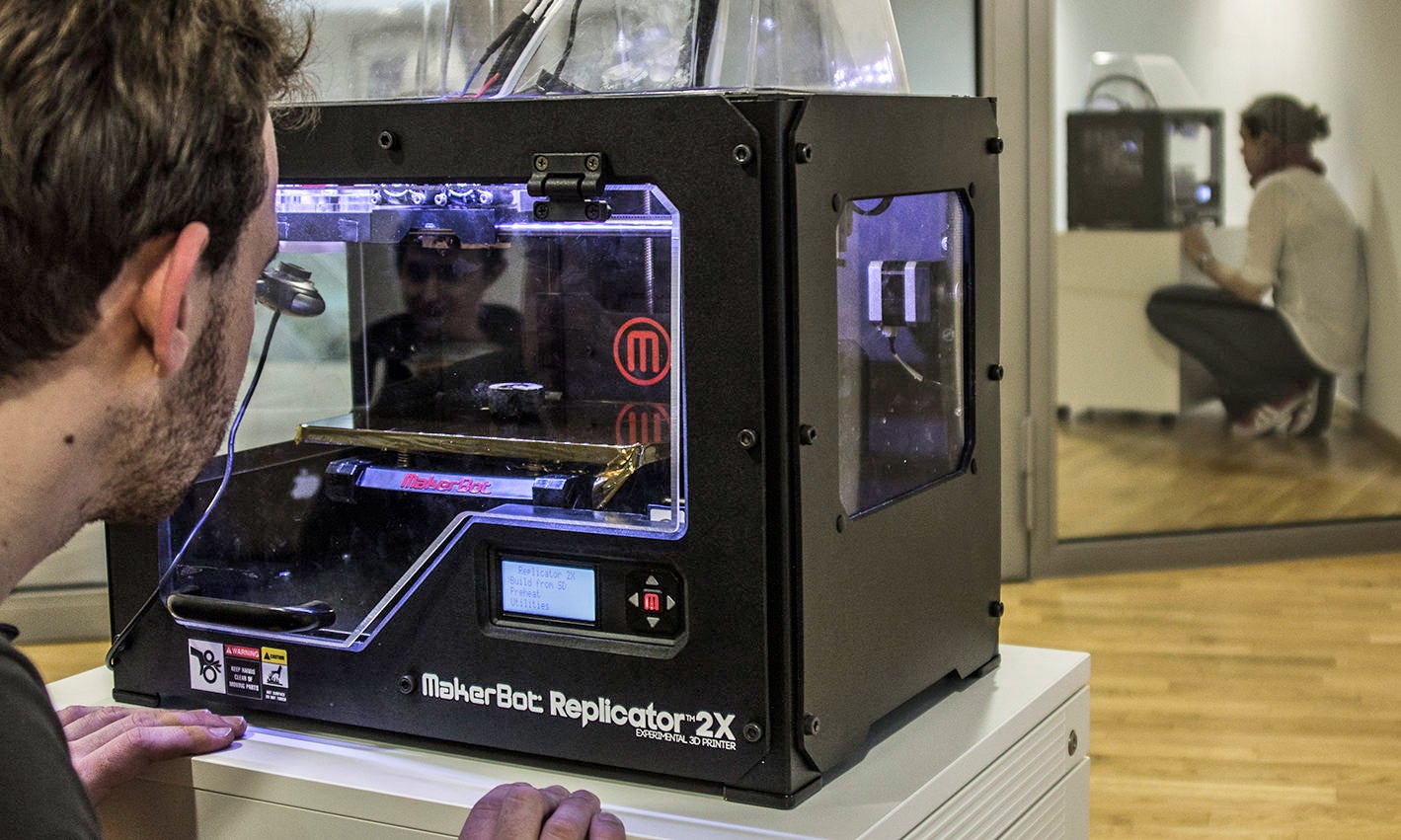 Many equate the 3D printer as being the earliest form of a real-life teleporter — or transporter, if you prefer to get your science from Star Trek. The only problem is that you're not actually moving an object from point A to point B, you're just creating a duplicate somewhere else. So "Scotty" might actually be the next step in developing a working transporter, since it goes the extra mile to destroy the original object.
---