Loading page
Your two-week-long hangover may have prevented you from realising this, but… it's 2014 now. That means 2013 is over and done with and like any other year, needs to be wrapped up nicely in one lovely drawing. This drawing, commissioned by Syzygy and created by Brosmind, sums up all that has happened on the internet in 2013.
---
Welcome to the start of another year, people! We made it, and not without a lot of brand new stuff to carry us into 2014 and beyond. We saw lots of beautiful, interesting and just plain weird things, but here we've rounded up the items that stuck with us; not just because of what they are, but also because of how they were made, or the interaction they required, or — yes — the way they made us feel.
---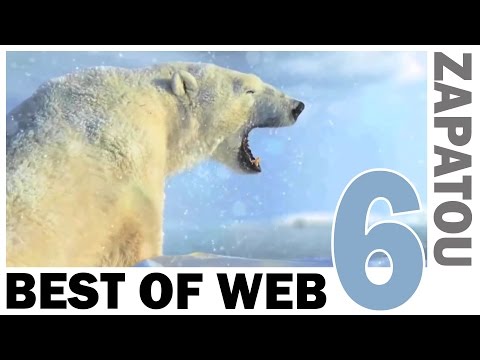 The end of the year is here, and hopefully you did something awesome in 2013. If you didn't, that's OK, because you have a brand new year ahead of you to do something memorable.
---
Much has changed in our world in the past decade. Remember 2003? 50 Cent was still on top, as was Dubya, and you were hot shit if your mobile phone had a colour screen. Imagine knowing that in 10 years, we'd interact with tech using our voices, our gestures, and even our brainwaves. 2013, in particular, has been a year of change.
---
Of course the year's best photos can't all come from the same place, but with photographers all over the world Reuters certainly gets some amazing stuff. And it's kind of cool to watch three minutes that visually sum up 2013.
---
Listen to me now and believe me later, 2013 was no year to just sit around eating buffalo-wing-flavored-pretzels-flavored-biscuits. Or maybe it was. But it was also the year we got down to the nitty gritty of of health and fitness. From bionic knees to six-pack science, here are our favourite Fitmodos of 2013.
---
Christmas is over! The year is almost up! And in days like today when there's not much going on, it's always fun to look back at the year that was. Who did something stupid? What silly things happened? What do you remember? Can you recognise everything?
---
Visualisation continues to mature and focus more on the data first than on novel designs and size. People improved on existing forms and got better at analysis. Readerships seemed to be more ready and eager to explore more data at a time. Fewer spam graphics landed in my inbox. So all in all, 2013 was a pretty good year for data and visualisation. Let's have a look back.
---
Loading page