I have never seen an ad for a product that so completely sums up all the reasons why you would never, ever want to use it. The MissTravel app helps "attractive females" score free holidays from "generous males" who just want a first date. And this insanely creepy video is supposed to sell you on it.
---
Today at massive security tech conference RSA in San Francisco, US Secretary of Homeland Security Jeh Johnson told a packed audience that DHS would be forging alliances with Silicon Valley. He described plans to build an office here, in order to work directly with tech companies on key issues for the DHS.
---
Facebook's quest to conquer your phone continues with Hello, a new dialler app that replaces the one that comes natively installed on your Android phone. And if you're not partial to anything, it's probably worth a try.
---
Mapping apps have given us unprecedented access to the world around us, but even with all this technology at our disposal, remembering the name of that bar you went to last week can still be a struggle. Well, struggle no longer: We've pulled together a selection of the best apps and sites for keeping your favourite spots bookmarked and accessible.
---
---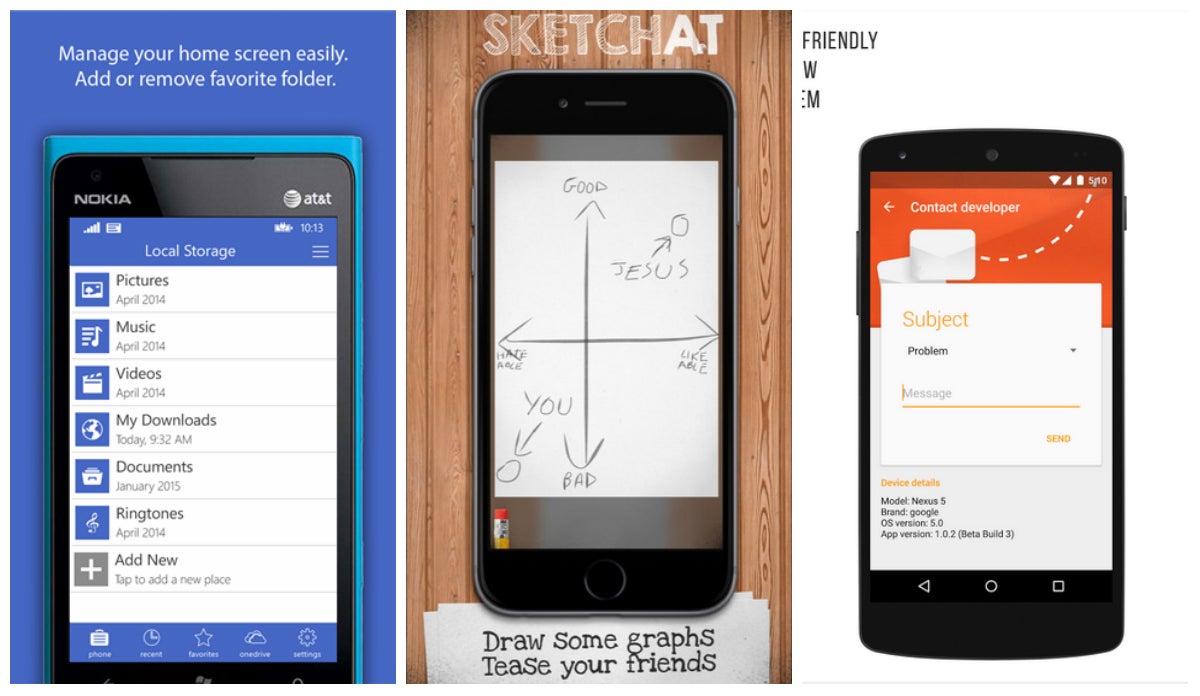 Happy Thursday. I've got a collection of apps to feast your eyeballs on, little bits of software that makes shipping, photo curation and GIF selfies (which I guess is a thing) way easier. You can also download some free apps to make boring messaging more creative or some simple utility apps that measure the performance of your personal pocket computer. Check. It. Out.
---
If you rely on just a single camera while travelling, it's easy to organise your photos by time and date when you get home. But most of us use multiple cameras, smartphones and action cams to document our travels. So researchers at Disney and the University of Washington are working on software that can automatically put all of those shots into a perfectly ordered slideshow.
---
One of the biggest reasons there isn't a 3D printer in every home — yet — has nothing to do with price or availability. It's the fact that if you want to design and print your own objects, you need to know how to use relatively complex 3D modelling software. So MakerBot has updated its free PrintShop iPad app to include a new feature that can photograph and easily convert your hand-drawn sketches into 3D models.
---