Is Google creeping onto Evernote's lawn? Probably not, but Google Keep is slowly adding one or two very handy features to encourage you to make it your simple note-taking app of choice. This week Mountain View engineers added the option to share notes with other people, and here's how it works.
---
Despite there still being a place for old-school paper notebooks in anyone's life, Moleskine is ensuring its products stay relevant as we become more and more dependent on digital devices. Today it's introducing an Adobe Creative Cloud-branded Moleskine notebook and app that makes it easier to get your sketches, doodles and brainstorms into Adobe Photoshop or Illustrator.
---
Ever since Jeff Bezos bought the Washington Post, there's been speculation about how he would tie it in with Amazon. Now we know: Owners of Kindle Fire tablets are getting a full 6-month digital subscription to the newspaper for free.
---
Peruse the digital wares of the OS X or iOS stores, and you might notice a peculiar change: All of the apps previously labelled as "free" now say "get". It's a pretty small change that has no real impact on us users. "Get" apps are still free, and the apps themselves haven't changed either. "Get" is just a more accurate description of your digital transaction.
---
The younger you are, the less affection you're likely to have for Microsoft PowerPoint, which maybe why the Redmond firm has brought out a new, super-simple, mobile-friendly alternative called Sway. Here's how it changes the process of putting together a slideshow.
---
We've known for a while that the Apple Watch has a brand-new custom font designed by Apple, but now it has a name: San Francisco.
---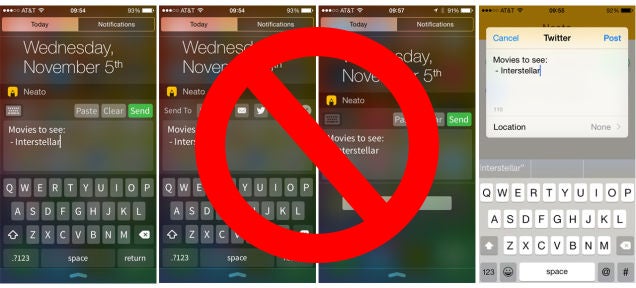 ---