Were you one of the 100 million Android users that downloaded the Brightest Flashlight Free app? Did you conscientiously click "no" when asked if you'd like to allow the app to track your location data? Well, too bad, suckers. Because not only have US authorities revealed that the popular, light-giving app was secretly selling data to third parties, but its "option" to refuse the data collection in the first place was one big, fat lie.
---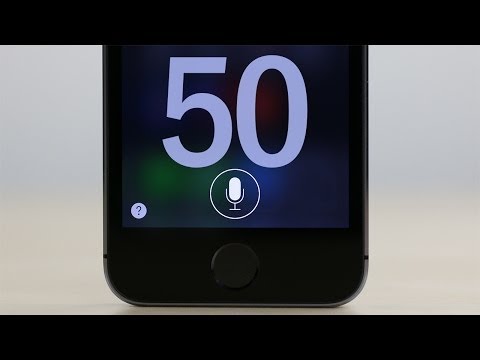 Not sure which virtual assistant/life-partner to entrust with your personal well-being? PhoneBuff newest videos should make that choice at a least a little easier, showing you 50 different commands using both Apple's Siri (above) and Google's Google Now (below).
---
Blips for free on Android, Work Time now free on iOS, SuperPhoto for half price on Windows Phone, plus lots more. Deals end without warning, so be quick!
---
There's never been a better time to try out Windows Server 2012 R2. Not only does it offer loads of benefits, you have the chance to win an Xbox One, thanks to Microsoft Australia and Lifehacker!
---
The internet's been abuzz lately with news that computer scientists have found a way to transmit malware using ultrasonic audio signals. If true, this means that you'd never be safe from the hackers, as long as your computer has a microphone and speakers. But don't freak out just yet.
---
Any.do releases Cal for Android, Movie360 reduced to 99c on iOS, Lark Cookbook discounted on iPad, Nintex Mobile for free on Windows Phone, plus lots more. Deals end without warning, so be quick!
---
If you're a Twitter user, you'll remember when Tweetbot 3 came out a little while ago. It's the best Twitter app on the market, and the upgrade to the new version was a paid upgrade. A travesty, according to most phone owners, who won't pay for apps at the best of times. This Vine perfectly illustrates the problem with those people.
---
The Next Web is reporting that Google is working on plans to offer up Chrome apps, usually found on the desktop, to the mobile ecosystems of iOS and Android. The site reports that the company is "currently building a toolkit to help developers create Chrome apps for Android and iOS, as well as port their existing Chrome apps to both mobile platforms."
---
---
Browsur for free on Android, LensFlare now free on iOS, MiniatureCam now free on iPad, Cisco WebEx Meetings for free on Windows Phone, plus lots more. Deals end without warning, so be quick!
---