Gina Hyams was in a Southwest airliner circling the Denver airport when she captured this beautiful shot of a pink lightning striking the fields of Colorado surrounded by rain.
---
Australia allocates around A$9 billion a year of taxpayers' money for research, but how do we know if that money is being spent wisely? With the Australian Government threatening to reduce the amount of money allocated to research, it is time for researchers to take a more serious look at how to improve the research funding system.
---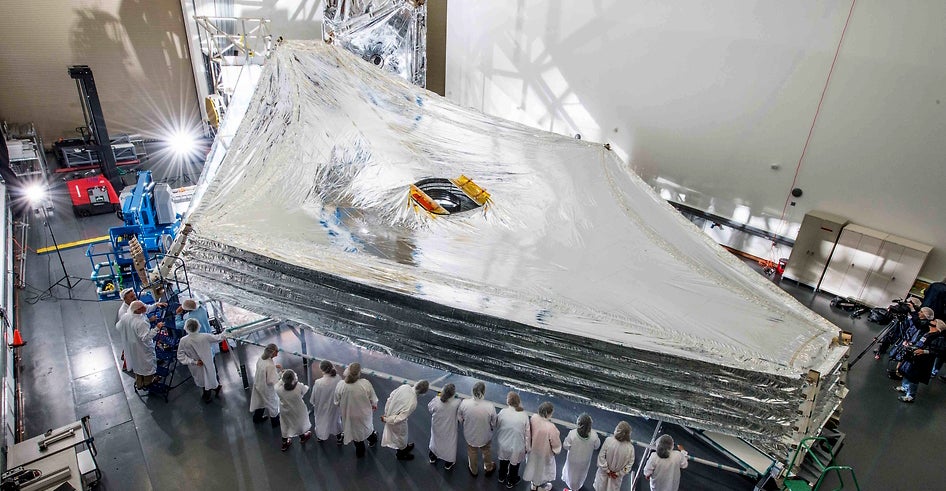 NASA has finished and stacked the Sunshield for the Webb Space Telescope and it's now getting ready to test it. Look at this huge thing. That's enough tinfoil to cover a roasted chicken — if the chicken was the size of Tyrannosaurus Rex. According to NASA, it provides the equivalent of a 1,000,000 Sun Protection Factor.
---
Video: There are a lot of great applications for materials being developed that display extreme water repelling properties, inspired by nature and particularly desert life. This video doesn't explain any of them and that's fine — I just like to watch all those crazy water droplets doing crazy stuff.
---
We're pretty comfortable with the idea of involving technology in sports, from the mundane usage of broadcast footage to aid a score review to full-blown, dedicated solutions like Hawk-Eye for tennis and cricket. The Australian Football League (AFL) has a reputation for being more measured when it comes to introducing such aids, but that doesn't mean it isn't investigating its options, with the most recent research involving "smart" footballs that can communicate their position via GPS.
---
It began as just another chapter in humanity's ongoing fascination of sending weird shit into space, then things spiraled out of control. Right now an orbital satellite filled with geckos flies more than 320km above our heads. But this isn't a slapstick preamble to some clever car insurance commercial, these geckos are in space for only one thing: To. Get. It. On.
---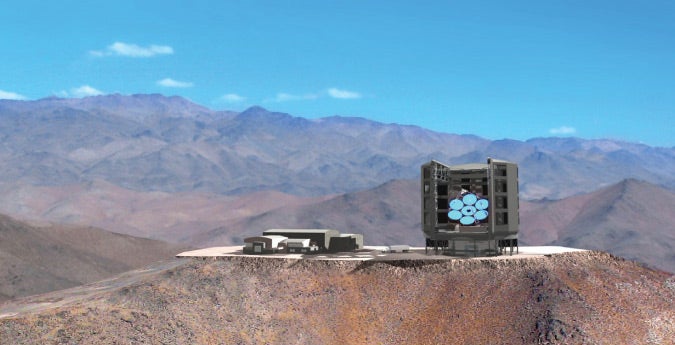 The biggest building boom in the history of astronomy is upon us. In Chile and Hawaii and in space, astronomers are getting powerful telescopes that dwarf the current state-of-the-art instruments. When the mountain blasting and the mirror polishing are all done, we will have the clearest and most detailed views of outer space ever.
---