By now, you've read all about Heartbleed — but what, exactly, does it look like in action? Thankfully some nerdy brave computer scientists have run it, so you don't have to.
---
We're three episodes into the fourth season of Game of Thrones now. That's enough time for regular watchers of the show to have settled back into their regular Monday night watching schedules, avoiding spoilers in the afternoon (if they want to).
If you do happen to run across a spoiler or two before you watch the show, though, it's not the end of the world.
---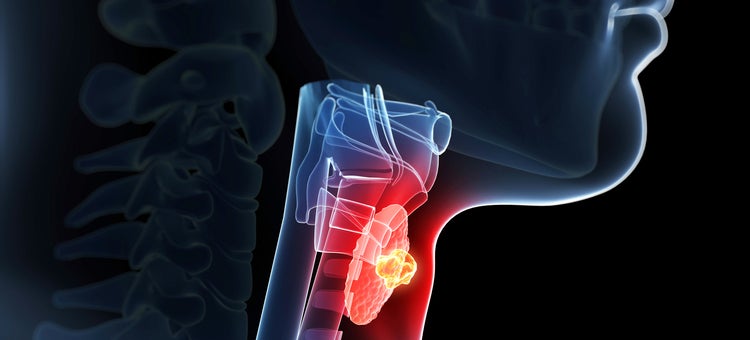 It seems like just about everyone knows someone with a thyroid condition. Their symptoms can sometimes be wide ranging, and it can leave you a little confused about what exactly it does and why it can cause so many problems. In an effort to put this ignorance to bed, let's take a little closer look at this inexplicable little endocrine gland.
---
If you want to speed up your desktop PC or notebook, one of the best and most cost-effective upgrades you can make is to buy a solid-state drive to replace its internal hard drive. SSDs offer a quantum leap in performance and transfer speeds, and have steadily been dropping in price since they started becoming popular in the late 2000s. The Crucial M550 is a new mainstream SSD that aims to offer good value, excellent performance levels, and enough space to make switching from a spinning disk easy.
---
According to several reports, Prime Minister Tony Abbott will today formally announce that Australia will buy 58 more F-35 Joint Strike fighters — bringing the planned F-35 fleet to 72 aircraft in total. The first Lockheed Martin F-35 Lightning II is slated for delivery in 2018 ahead of RAAF operation in 2020. But as technically advanced as the stealthy 5th-gen F-35 is, the program has also had its fair share of ups and downs. Let's take a brief look…
---
Drones are getting pretty advanced, and they're continuing to prove their usefulness. They can do anything from dodge bullets to land on aircraft carriers. And up next is an emerging new class of drones that can take off and land vertically, thanks to the likes of the new Arcturus UAV Jump system.
---
Candy company Lollyphile has given us quite a few less-than-appetising suckables in the past (blue cheese or breast milk lollipop, anyone?), but their newest creation comes at the request of the masses. Your beer-flavoured lollipop has arrived.
---
The folks at Signal Snowboards like to experiment over the winter months with conceptual deck designs — sometimes they're practical, and sometimes they're downright crazy. And the company's latest creation, a snowboard with a built-in turntable, probably falls into that latter category.
---