Video: Hasraf Dulull is a master of digital visual effects with an uncanny vision of our near future: A tech company creates an army of badass android data couriers to fight against cyber-terrorism.
---
Back in 2011, Gizmodo reported on MIT Media Lab's cool new logo: a self-generating algorithm that gave each and every team and employee within the organisation their own unique logo. This month, the lab revealed a new identity, doing away with the old version after an extraordinarily short run. And they had a very good reason for it.
---
The Poynt Smart Terminal is like a one-size-fits-all payments system. It has an NFC antenna, a magnetic swipe reader, a Bluetooth antenna, a QR code reader, a printer for receipts, and even an Android tablet to boot. So not matter how the future of payments pans out, you'll be able to get your dang cup of coffee.
---
Video: This branded short film follows the journey of a single piece of wool in pursuit of its family. The creators — London-based studio Neon — did such a great job with it that I ended up empathising with the poor piece of fleece and seriously caring for its life.
---
I'm not exaggerating the tiniest bit when I say I want to fly to Japan right now and park myself right in front of this man's handmade wooden doll shop in Japan and just watch him work. Imagine the earnest smell of the woodworking, the sound of the lathe spinning and the beauty of his concentration in making art.
---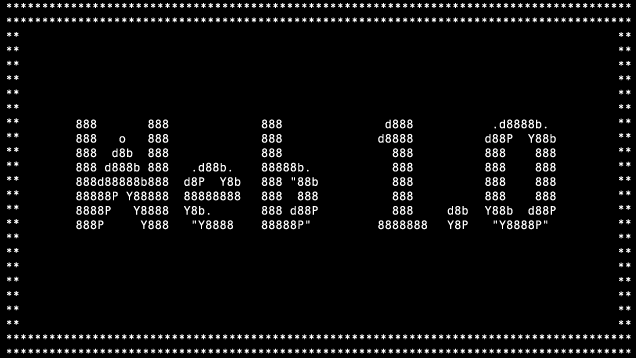 The booming size of today's mainstream social networks and the constant level of noise we have to deal with has inspired a sudden return to a time when the internet was quieter, safer and more intimate: the Web 1.0 days. Like artisanal hipster nostalgia for a time when men were men, shoes were handmade, and everyone pickled their own vegetables, the internet's vanguard is pushing for a return toward a simpler digital era.
---
Maybe the solution to touchscreen displays that don't get washed out in direct sunlight is to skip the screen altogether. Researchers at Aerial Burton are working to perfect a new kind of display technology that uses lasers to produce 3D pixelated images that appear to hang in mid-air and are still visible no matter how bright it is outside.
---
---
Everyone knows that isolated networks aren't perhaps as secure as people hope. Now, a security researcher has developed a way to route data from a closed network using just a computer monitor and some humble FM radio waves.
---