Nearly everyone and their grandmother has at least some sort of streaming service at their fingertips — or at the very least, they have a streaming service that someone is letting them mooch off. But despite the prominence of streaming video services, there's still a good number of cinephiles out there who still love buying actual, physical copies of their beloved films.
---
Sending animals to do our dirty work — specifically of the drug-sniffing, bomb-hunting variety — isn't a novel concept by any means. But while an animal bomb-sniffing squad might conjure up the image of a noble K9 dog, Croatians are now depending on a very different, perhaps not quite as loveable bomb fiend: the common honeybee.
---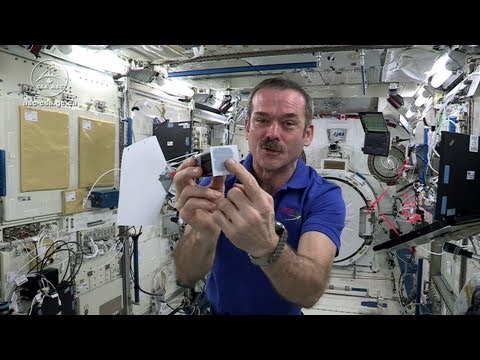 You thought Canadian astronaut Chris Hadfield turned his back on us when he left the ISS earlier this month, didn't you? For shame, internet patron, for shame. Hadfield may be safely back on Earth, but the otherworldly videos continue to surface.
---
We've already seen what the Leap Motion can do in apps that support it, but it stands to make your everyday OS-level boredom into a futuristic gesture-controlled wonderland too. This new video shows exactly what kind of applications you can look forward to on your Windows 8 machine, at it seems at least as cool as touch.
---
---
Since it became clear that Yahoo was going to buy Tumblr, WordPress saw the number of blog imports from Tumblr rise from about 400 an hour to more than 72,000. That's a ridiculous jump — and also a stupid one. Here's why you shouldn't leave Tumblr just because it's under new management.
---
SwiftKey for half price on Android, Blues Guitar Lessons for free on iOS, Mind Watering now free on iPad, Microsoft's Live Video Player for free on Windows Phone, plus lots more. Deals end without warning, so be quick or miss out!
---
---
Before you all explode with complaints: this post has no Star Trek Into Darkness spoilers. Anyway, if you've seen the trailer for the new Star Trek movie, you know that there's a weird shot of Alice Eve in her underwear. It's just as weird in the movie, and almost looks like they had to throw some nudity in the film to keep people paying attention to the blah-blah. Well now Damon Lindelof, the writer of Star Trek Into Darkness, has come out and said that the scene was out of place in the film. Quite right.
---