In 2004, Brooke Borel got bed bugs in New York. Then she experienced them again in 2009 — twice in two different apartments. Because of those experiences, which were part of a widespread bed bug resurgence in the US, Borel, a science journalist, decided to explore why the bugs were back. This excerpt is one of many stories from her new book: Infested: How the Bed Bug Infiltrated Our Bedrooms and Took Over the World.
---
The F-35 Lightning II is a comically expensive fighter jet with a host of problems but one thing you can't deny: it can sure look badass. Like badass in the being able to see a glimpse of the future today badass. Like badass as in this flying killer machine totally looks like it's from a sci-fi movie badass. Like badass, badass.
---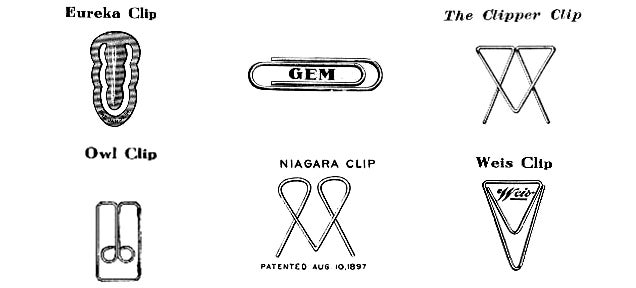 When you think of paper clips, you immediately think of a specific form — the familiar round-ended, double-loop design. The wire trombone shape. But that's only one variety of clip; the "Gem," which gets its name from a British company called Gem Manufacturing Limited, which, even if it wasn't directly involved with the development of the clip, was clearly able to market it well enough that the name stuck. There are many different (and some might say better) types of paper clip.
---
A small group of elephants who had been displaced have been butting heads with local villagers in a village in Daloa in the Ivorty Coast. The elephants have damaged crops, ruined homes, injured people and so forth. The villagers wanted to kill the elephants. Luckily for everyone though, the International Fund for Animal Welfare figured out a way to move them instead.
---
Ford is winding down its production run of the Falcon in Australia, and that's a massive pity, but there's a last hurrah — thanks to an unexpected rush of demand, it has more than doubled the number of XR8s coming out of its Broadmeadows factory. This the last Falcon, and it's definitely the best of its breed. Oh, and it's supercharged, if you needed another reason.
---
If the thought of spending hours with a hobby knife, glue and more patience than a saint doesn't sound like a fun way to spend an evening, you'll probably want to move along. Because it's completely up to you to turn the six pages in this papercraft kit into a robot that actually transforms into a paper car.
---
This chart showing the height of the tallest skyscrapers built over time, made by The Economist, can get a little hectic with what seems like axises and data points that go beyond x, y and z and on to some unknown letter but it is deeply interesting. It shows what the tallest building built in which year was, how tall it was, which continent it was built on, highlights iconic buildings and lists what world event was going on during specific years.
---