In a factory that once made floppy disks, herbs are growing. Inside an old semiconductor factory, there's lettuce taking root. Oddly enough, electronics factories make great farms. And Toshiba, Sony and Panasonic are swapping industrial infrastructure for a business that's as old as civilisation itself.
---
The South China Morning Post reports on a noodle shop chef who was secretly adding opium poppy shells used for the creation of opium and heroin. His hope was that the ingredient would make customers addicted to his food but, while the ingredient triggered a drug positive, it only landed him in jail.
---
The US Department of Justice just charged a group of four young hackers with a doozie of a crime. They're accused of breaking into both Microsoft and US Army servers and stealing $US100 million worth of everything from unreleased games to military training software. Two of the hackers have already pleaded guilty.
---
Video: The huge fish always eats the less huge fish: Witness the attack of a white shark against a younger one recorded on Neptune Island, 80km off the coast of Australia. Perhaps it was a mistake — the big one seemed headed to the bait when the small one crossed its path closer — but the final result is just the same.
---
We've watched the future tallest residential building in America grow from a mere rendering into an almost-complete building over the past three years. 432 Park Avenue is now a prime target for the growing number of daredevils who climb forbidden or abandoned structures and bring back photos as proof — and now, a 17-year-old urban explorer has done just that.
---
In an age where every square kilometre of Earth's surface is so easily photographed and surveilled, to be a true explorer — to see what no human has ever seen before — one has to descend into the bowels of the Earth. Armed with high-tech lasers scanners, cavers are slowly mapping that underground world. And now they have found the world's largest cave chamber, equivalent in size to four Great Pyramids carved out underground.
---
The government of Thailand does not approve of your town's crappy Thai restaurant. In fact, it's so upset about the global scourge of tasteless Tom Yum soup and dank drunken noodles that's spending $US1 million to combat it. A large portion of that money has gone into the development of an electronic tongue.
---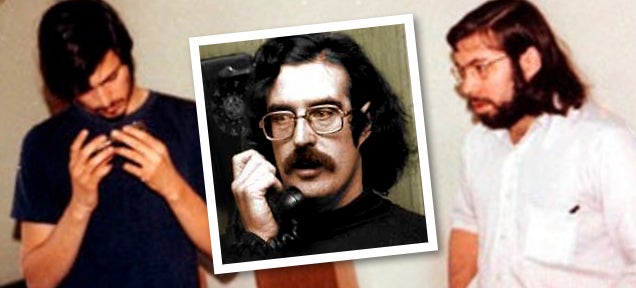 Perhaps you don't know John Draper aka "Captain Crunch", but if you're using a MacBook or an iPhone today it's because of him. He and his blue box were a fundamental inspiration for Steve Jobs and Steve Wozniak in making Apple. He's now in trouble and needs our help. Woz has written this fascinating article so you can understand how he influenced them both and how much we all owe him.
---