A fire hydrant or a spigot in a park might seem like innocuous civil courtesies, but in our drought-consumed future, they're dangerous weak spots in the infrastructure that protects our precious natural resources. Public officials in California say their water is being siphoned off illegally — and it may be indicative of a growing black market for water in the US.
---
What kind of drones do ISIS militants use? Nothing fancy actually: in fact, they use an off-the-shelf consumer drone like a DJI Phantom.
---
Boeing has successfully tested the QF-16 against live fire for the first time. The QF-16 is a modified version of the F-16 Fighting Falcon designed to be controlled remotely by a human pilot so companies can test new weapons systems against it. It's pretty awesome to see it dodging the bullet in the skies.
---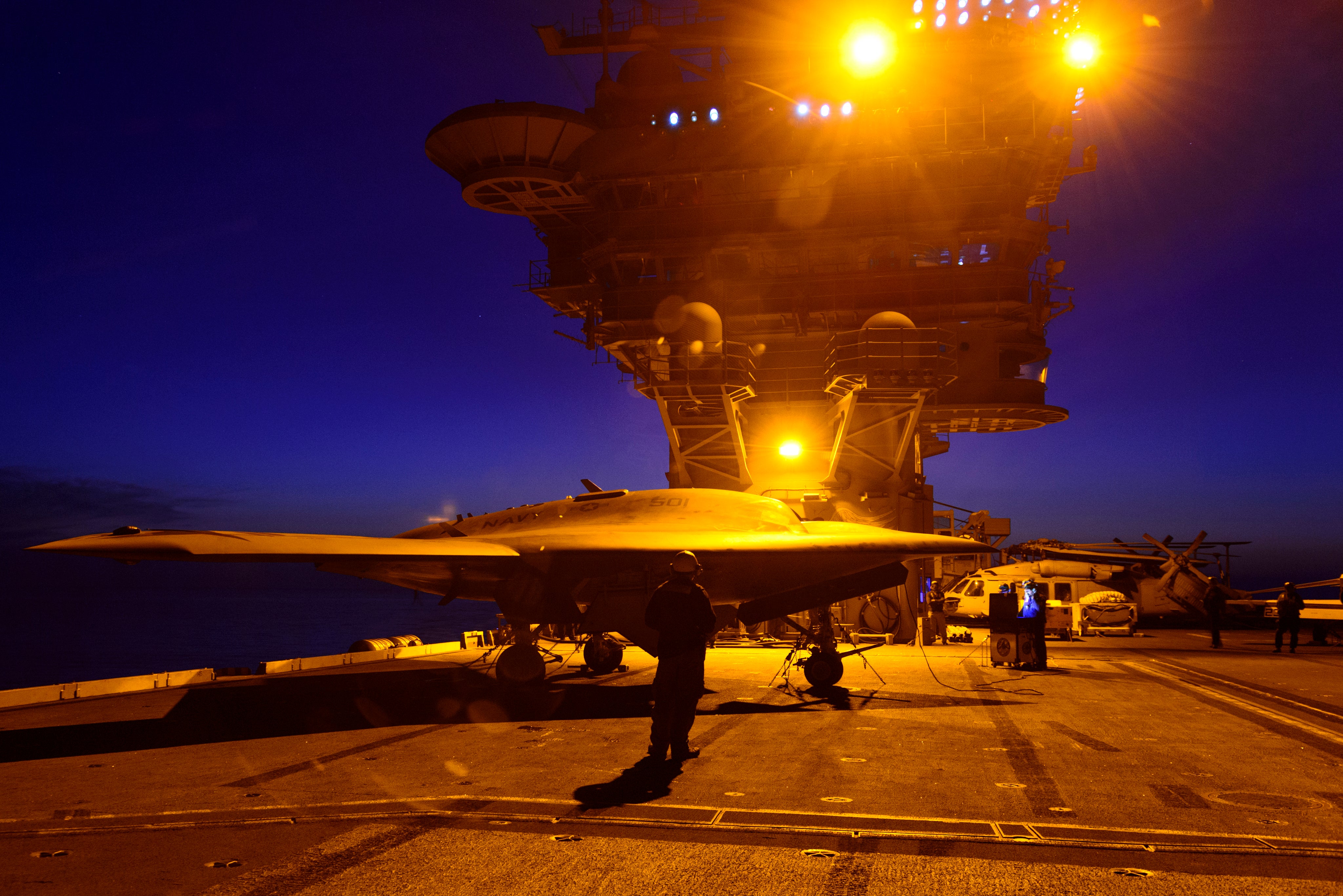 This looks like a scene from a sci-fi game or movie, but it's actually a photo from one of the latest tests of the X-47B unmanned combat aircraft on board the USS Theodore Roosevelt. The US Navy is getting really close to the future, people: combat drones launched automatically from motherships.
---
When it rains, it pours. It pours down streets, into sewers, and often right into people's basements. What if we could flood the abandoned basements and spare the occupied ones? Milwaukee has a novel sewer solution that just might be a silver lining in the foreclosure crisis.
---
DigitalGlobe's WorldView-3 — set to double the resolution of Google Maps as the first public high-res imaging satellite in space — launched earlier this month. Now, here are the first images to be beamed back to Earth.
---