After the stir several weeks ago, the buzz surrounding Defense Distributed's 3D-printed gun has begun to (somewhat) die down. This is probably due in part to Kim Dotcom's removal of the gun's blueprint from Mega and the fact that, frankly, the gun itself isn't much of an immediate threat. But as one potential threat dissipates, just like clockwork, a new one has appeared on the horizon. And any fear creeping up on you with this newest incarnation of the 3D-printed gun might actually be warranted.
---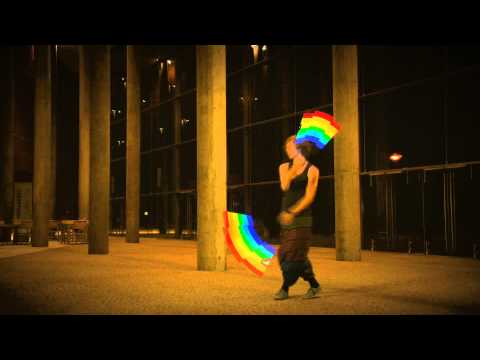 Fire-twirling is awesome, but there's something really 18th Century about setting something on fire and chucking it about. What will the fire-twirlers of the 21st Century look like? Pretty much like this guy.
---
---
"I'm just completing a new house that is a mechanical masterpiece," writes Popular Mechanics editor Thomas Stimson in a 1955 article proudly titled "I Chose a Steel-Frame House". "The house has a steel frame like an office building. To a large extent it was put together with a welding torch instead of hammer and nails."
---
Sometimes it's important to just take a moment and reflect on life. It can be a real relief to let go of technology for a moment and think about something else. History maybe. And there's no better way to slow down than by taking a walk with an eight-foot-tall, 1,000-pound robot that moves 10-feet per minute. Ahh, how quaint.
---
Last night, the pilot of US Airways Express Flight 4560 was having some bad luck. The landing gear on his turboprop twin-engine plane just wouldn't go all the way down. So with some quick thinking and righteous piloting skills, he went in for a wheel-less, sparky touchdown, and pulled it off without a hitch.
---
Granted, we'd have been deeply surprised if the BBC decided to end Doctor Who's 50th anniversary year by killing off the Time Lord. But we're still pleased that last night's season finale (any thoughts?) has been followed with confirmation of plans for series 8 (if you start counting from Christopher Eccleston) in 2014.
---
Last week, when Smith + Gill Architects unveiled its design for Imperial Tower, which will become Mumbai's tallest building (by a lot!), their description of the project confounded many critics. "The building," the architects explained, "is designed to confuse the wind." Huh? Curious to know exactly what that meant, I got in touch with the Gordon Gill, one half of the Chicago-based office.
---