Video: The Guinness World Records says that Catalina Alexandru Duru just pulled off the farthest journey ever travelled on a real life hoverboard: 275.9 metres. You can see him rise up on the board and start cruising through the air over a lake with nothing but invisible underneath him in the video below.
---
Two weeks ago, SpaceX successfully tested the launch abort system for its new commercial crew capsule, which is designed to carry astronauts to the International Space Station by 2017. The company has just released a first-person view video recorded by cameras mounted on the Dragon capsule, so you can take a virtual ride on the capsule as it accelerates from 0-160km/h in 1.2 seconds during the first critical pad abort test.
---
Google's hoping there's a market for sophisticated artificial intelligence voice assistants you can hug. The company's most recent patent design for an anthropomorphic voice assistant/toy reads like someone dreamt it up after watching an AI and Ted double-feature (and had obviously never seen Child's Play).
---
Not every building set has to be made from colourful plastic bricks. If you're looking for something a little more challenging — and rewarding — than Lego, Hermann Böhm has created this gorgeous stainless steel and brass Stirling engine kit that will take you about three satisfying hours to build. And of course it's fully functional once assembled.
---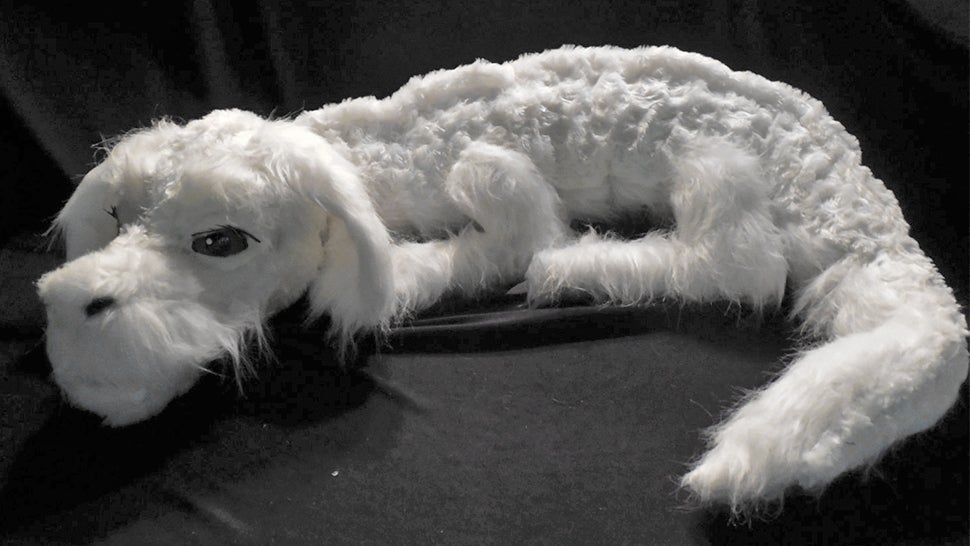 The wonderful '80s flick The NeverEnding Story wasn't exactly a blockbuster when it hit theatres decades ago, and that means that finding memorabilia from the film these days isn't easy. There's an army of crafters on Etsy that are happy to scratch your nostalgic itches, though, it's just too bad that GameGuardians only opens orders for these perfect plush Falkor toys once a month.
---
Batman is a billionaire playboy who really shouldn't be a superhero and definitely doesn't have any legitimate claim to the name 'Batman'. Because the Batman name is so much more fitting for Daredevil, a superhero who is blind and uses sonar to see and prefers the night. Plus, the Daredevil name fits another comic book character too.
---
When Madame Tussauds nails a wax sculpture, they really nail it. And for Star Wars at Madame Tussauds in London, they perfectly recreated pretty much every character in the saga in such lifelike detail that it looks like the sculptors and artists are just applying makeup to the real actors in this behind-the-scenes footage.
---
Why buy an expensive virtual reality headset when you could stick your smartphone into a cheap cardboard box? That's the idea behind Google Cardboard. And soon, you might be able to interact with VR worlds using a piece of cardboard, too.
---
The observatory atop the 1,776-foot World Trade Center finally opens next week. But the view from the tallest building in the US (for now) is not the only stunning vista that will greet visitors.
---