Video: Jason Paul and his team show their parkour skills in this cool set up that looks like a real-life 8-bit video game. Watching this I started thinking on Mario. He is not an overweight plumber would have enough stamina to survive a run in this scenery — not even with the help of magic mushrooms.
---
Conflict photographers regularly report from war zones and disaster areas. This is tough stuff — creating images of anguish and death and upset, remaining distanced from the events without affecting and influencing them or losing your humanity. For something different, TIME assigned a photographer to catalogue the disaster of The Last Of Us: Remastered.
---
Minecraft is a sprawling game with a huge, enthusiastic fanbase. But to outsiders like Conan O'Brien, the cubist adventure can look a little juvenile… which is probably why he imagined the Minecraft team celebrating its $US2.5 billion deal with Microsoft like this.
---
No one really likes them, but printers are actually more sophisticated than you might give them credit for. Given the right circumstances, hackers can take advantage of those guts. One recently did just that with a classic hack that never gets old: Make it run Doom.
---
Microsoft's $US2.5 billion deal to buy Mojang, the company that makes Minecraft, is still just a few minutes old. Lots of debris to sort through! But there's one glimmer of hope for anxious Minecraft fans. The deal could finally pave the way to putting Minecraft where it truly belongs: On the Oculus Rift.
---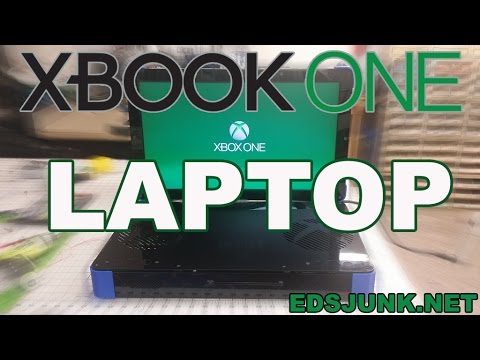 There are plenty of great things about the XBOX One, but not being able to stuff it into a backpack and take it with you on a road trip is definitely a downer. If you've got $US1,500 to spare, however, you might just be able to snag an Xbook One: a portable chassis with the guts of the XBOX One and a 22-inch screen.
---
Nintendo's handheld video game consoles didn't start off being called Game Boy and the ones you can buy now aren't even called Game Boy anymore. But a Nintendo handheld video game console will always be a Game Boy to my brain and to many other well-adjusted humans who are just pretending to be adults right now.
---
Streaming games over the internet has yet to massively take off, especially here in Australia where such a service would unusable without local servers. If reports are to believed, that hasn't stopped Microsoft from plugging away at its own browser-based technology, which would allow users to play Xbox games on their PC (or other browser-equipped device). Say what?
---
This week we brought you the news that Microsoft is reportedly looking to purchase Mojang, the Swedish developer behind the wildly successful game Minecraft. Now, Reuters says Microsoft will announce the $US2.5 billion deal on Monday.
---