You can plan ahead all you want, but a vacation is often at the mercy of the weather wherever you're travelling to. And that inspired designer Camilla Hempleman to create a special map, printed with thermochromatic ink, that changes colour to reveal the best places to visit based on the local weather.
---
The bulk of the world's gadgets are built in the Pearl River Delta region of China. There, cheap labour, mountains of electronic components and high finance co-exist — if a little awkwardly — to provide a haven for engineers and entrepreneurs. This video takes a peek inside what that's like.
---
That Lexus hoverboard that we all got collectively giddy about — until we realised we could probably never afford one (if they were ever going to actually build more than one) — is going to be shown off in full on August 5th. Lexus is saying that it will be revealing everything about the project then, which cool, we'll see it float around in a skate park and our minds will explode and we'll thank Back to the Future for the advancement of humanity.
---
First revealed before Toy Fair 2015 earlier this year, we're finally starting to get glimpses of Nerf's new Rival line in action. Designed to keep older kids interested in the toys, the new blasters fire small foam balls at your opponents at speeds of up to 70 MPH, but without the pain and bruises that are common with paint ball.
---
---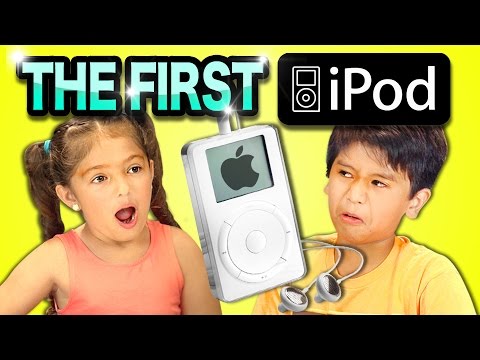 Video: The first iPod came out in 2001. A 10-year old child came out in 2005. So is it any wonder that kids these days don't know how to work the best music player ever?
---
When the Apple Watch first debuted, we were promised a premium retail experience — specially trained staff, swanky new stores, watches that were 'fitted' rather than just tried on. Well, according to the WSJ, all that is about to change.
---