As a kid, I strapped a Nerf gun to my bicycle so I could dive bomb the neighbourhood kids while travelling — I imagined — at five times the speed of sound. As an adult, I've carried a foam-firing blaster to no fewer than three jobs. But a funny thing happened earlier this year: I realised my old guns weren't any good anymore.
---
When Google rolled out the 5.0 Lollipop update for Android Wear, it brought with it a number of cool features, not least the ability to install any watchface from Google Play (rather than just the ones pre-installed on your device). What's more, you can now manage them from your smartphone more easily. Here's how to change the look of your smart wristwatch.
---
---
An undercover investigation by the BBC's Panorama team has found that Apple is still failing to protect those that work at the factories of its parts manufacturers.
---
Google's Cardboard VR headset is great and getting better. Now, you can tour Street View using its budget virtual reality hardware too.
---
---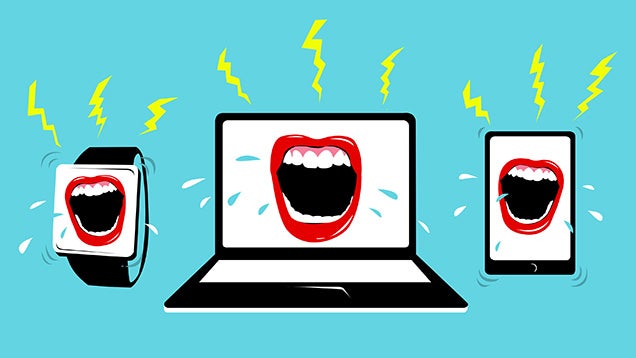 If you were to send me an email right now, a number of things would happen. My wrist would vibrate. My pocket would vibrate, light up, and make a sound. A pop-up would appear in the corner of my laptop screen. A counter next to a small icon of an envelope would increase in my Google Chrome window. I'll twitch and squirm and swear in frustration but I need all these things to happen, I swear. Still, I probably won't answer your email.
---