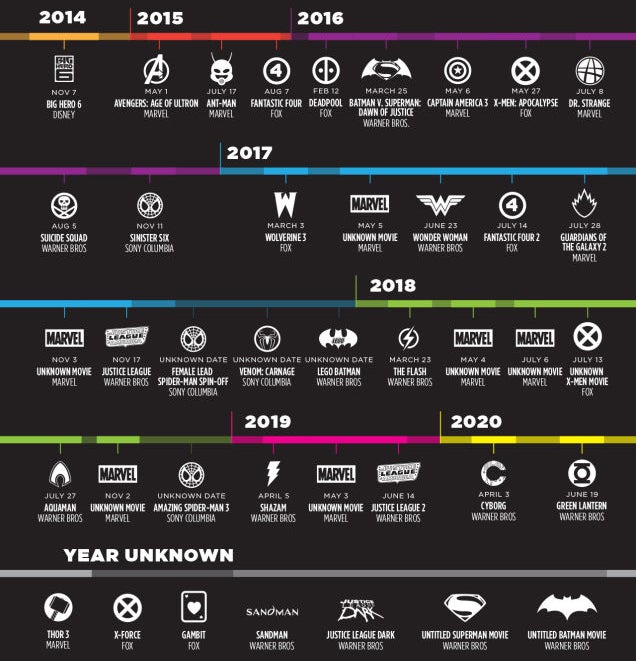 ComicsAlliance has published a comprehensive future timeline of all the superhero movies that are slated to be released over the next six years. It's a list of all the confirmed ones, too — it's still missing "one or two movies" from Marvel in 2019, apparently — and of course dates may change — but this is pretty much a locked-down list of all the awesome movies that you'll want to go and see for the next few years.
---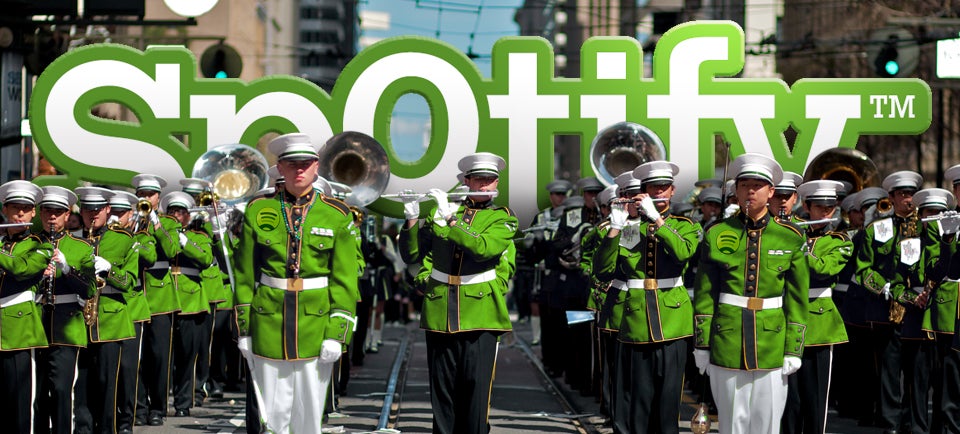 ---
That's it. I've had it. Whoever is making programming decisions in Australia's TV industry needs a swift kicking. I'm not sure how many times I've had to say it, but clearly it bears repeating: if you keep popular, viral international shows away from Australian audiences, they will pirate it. Today's lesson: FOX8 and a new show called Jane The Virgin.
---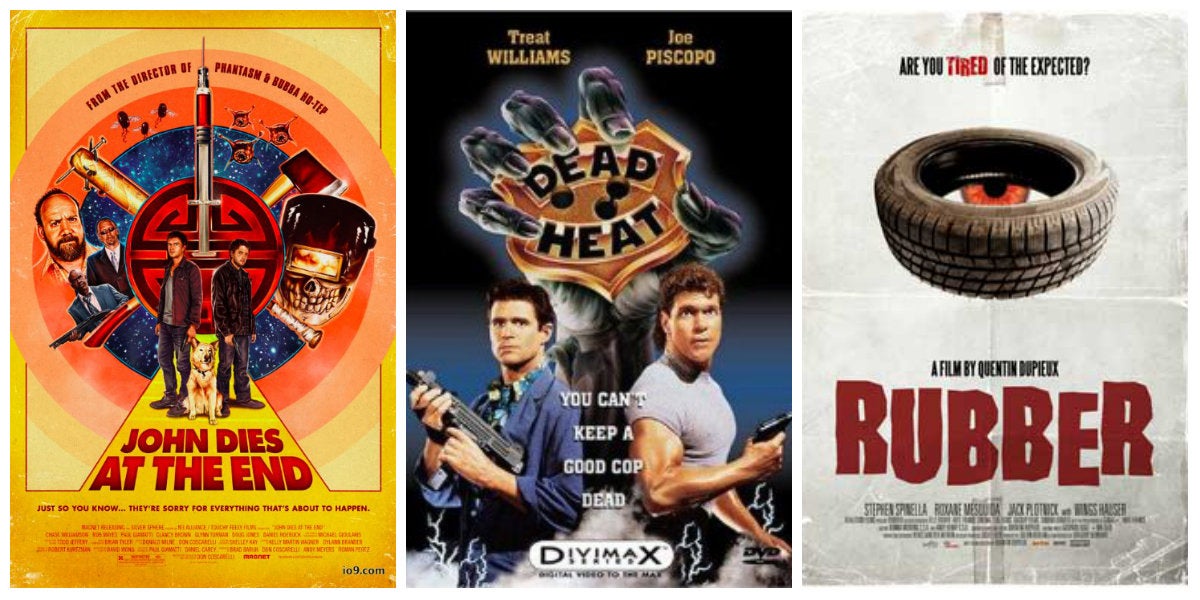 ---
It's no surprise that I love this. This movie trailer uses footage from Wall-E, my favourite Pixar movie ever, and transforms the story to match the trailer for Christopher Nolan's Interstellar, which from what we've seen so far, is going to be fantastic. The result? An absolute thrill ride.
---

It's not Interstellar but now I want to see it just the same: Ambition is the sci-fi movie that nobody seems to be reporting about even while its main actor, Aidan Gillen, is arguably the best character in Game of Thrones – Littlefinger himself — and its director was already nominated for an Academy Award in 2002.
---
The IT Crowd episode "The Work Outing" is perhaps one of the finest 30 minutes of TV comedy you'll ever watch. The only expert source I have is any living person with a sense of humour, but I'm OK with that. The rest of the series is excellent of course, so much so in 2006-2007, NBC in the US had a crack at its own version and despite the copy not lasting the distance (well, any distance) back then, NBC is giving it another try now.
---