Man of Steel was mostly fine, but one huge problem with the movie was that it was just too dark. It embarrassingly cribbed its visual style off of Nolan's Batman trilogy and that dark tone just doesn't match up well with Superman. Visual Lab decided to restore the colour in the film and it looks so much better.
---
Dr Oz is in full damage control mode this week after numerous experts have pointed out that he should be fired. And his latest talking points might be the most hilarious yet. His bizarre defence? He says the Dr Oz Show is "not a medical show".
---
Video: Jonas Odell asked four different people about their first time having sex and then animated their stories in this wonderfully intimate short film. Some of the stories can get funny and familiar, other are touching and enlightening while another unfortunately is really sad. But even though the stories all very personal, they're all relatable and the animation style is great.
---
Look, the problem with Netflix is that it has too many movies and TV shows. One category Netflix has that most people don't visit, because they're too busy binging on sci-fi and action, are its documentaries. Here's a shortcut to what you should learn about this weekend.
---
---
Gone are the days of twee, culturally cringe-worthy Australian films. With movies like Wyrmwood and the locally-produced Mad Max: Fury Road, our film industry is alive and kicking. Infini is the latest action-horror movie on the scene, and it looks brilliantly terrifying.
--- Alright, alright, alright guys — this is pretty amazing! To celebrate Interstellar now being available on Blu-ray and DVD, Gizmodo has teamed up with Roadshow Entertainment to send you and a friend to The National AeroSpace Training And Research (NASTAR) Center in Philadelphia. NASTAR is the only non-government facility for G force exposure in the world — perfect for your simulated space flight and overview of what it takes to be an astronaut. Entering is easy!
---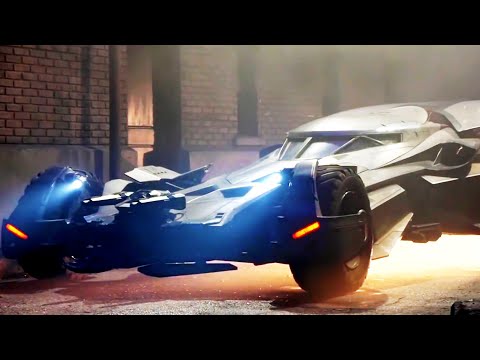 Video: If you want to get a closer look at the new black dune buggy that Ben Affleck's stunt guy will be driving in the upcoming Batman vs Superman movie, here's some up-close footage from JoBlo Movie Trailers. You get up close shots of the parts and a glimpse of the weaponry. It's like a cross between the Tumbler and sleeker Batmobiles of yore.
---