Video: A great short shot by Fantavious Fritz in Brooklyn, New York, using 35mm film. Mixed with footage from the 2000 IMAX film Michael Jordan To The Max, it uses an edited version of Allen Iverson's famous practice rant as the soundtrack.
---
Video: This is great. Celia Bullwinkel made Sidewalk, an animation that shows a little girl become a woman while walking on the sidewalk and all that it entails. There's a perfect amount of awkwardness and embarrassment, annoyance at rude gawkers, and a whole lot of hard work.
---
When I first saw 300, it felt like I was using my eyes for the very first time. The stunning visuals made it feel epic. And though I may not feel the same about other Zack Snyder movies, I still enjoy watching them because if you use enough slow motion like he does, you can trick me into thinking something is epic.
---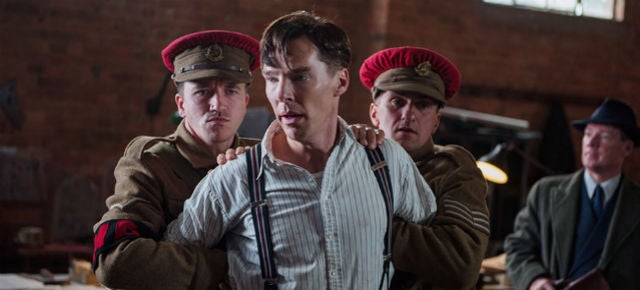 Alan Turing's life story is unequivocally a tragedy. The Imitation Game, a new biopic that focuses on his accomplishments as a codebreaker during World War II, manages to recognise this while celebrating his formidable legacy.
--- ---
It might be hard to believe now, but when it first came out in 1989, some people didn't really like Back to the Future: Part II. Recognised today as perhaps the greatest film ever made for the silver screen, critics like Gene Siskel called it "very gadget-filled and really noisy in an unpleasant way". Hard to believe today, I know.
---
Despite how edgy and "punk rock" U2 thinks burdening millions of iPhones with its latest album was, there was still enough public outcry for Apple to create a custom tool to get that "music" off a user's device. But did Apple go far enough? Conan thinks it shouldn't have stopped at just getting U2 off your phone.
---
vidSuperb animation made to promote the League of Legends 2014 World Championship, a professional gaming competition with a prize pool of $US2,130,000. It was created by Robert Valley for Riot Games.
---
A video of the new Millennium Falcon posted by the Star Wars production team reveals something completely unexpected: The Batmobile from Chris Nolan's Batman will be in the next part of the galactic series. I couldn't believe it until it's revealed. Check it out.
---