There have been over 2000 nuclear explosions in real life, but if we believe the movies, it seems like every other action movie drops one in for added colour. And I totally get it. I hope to never see a nuclear bomb go off in person but I wouldn't mind seeing more explosive mushroom cloud visuals in my movies. They look so cool.
---
There's nothing quite as retro-futuristic as the Philco Predicta television from the late 1950s. That bubbly, detached picture tube. The metal frame. It's gorgeous. Unfortunately, the iconic TV set is also notoriously unreliable — and what good is a broken Predicta TV? Well, it turns out it makes a pretty bitchin' monitor frame.
---
Say it with me: Awwwww. In a story that's a little like the first hour of Wall-E, this short film, Artoo In Love by Evan Atherton, tells a cute love story of R2-D2 and a blue mailbox. R2 starts holding picnics with it, zaps away people who want to mail things and holds an umbrella over its head when it rains.
---
Video: Furious 7 is releasing in cinemas this week, which means all of mankind is about to have its eyeballs blasted (and brains removed for two hours) with the most insane special and practical effects that don't involve space or superheroes or space-based superheroes. Here's a quick cut of some behind the scenes footage of Furious 7. The action sequences look fantastic.
---
With all these rich musicians making a ruckus about Jay Z's overpriced streaming music service, I'm getting a little emotional. Not about Jay Z's overpriced streaming music service. About the bygone golden era of streaming music's erstwhile golden boy: SoundCloud.
---
It takes a lot of hard work, a considerable amount of natural talent and a little bit of luck to be able to eat like Homer Simpson in real life. Caolan McArthur and CinemaRaven managed to accomplish the Herculean feat (with the help of a sped up camera) and basically created a live action version of The Simpsons.
---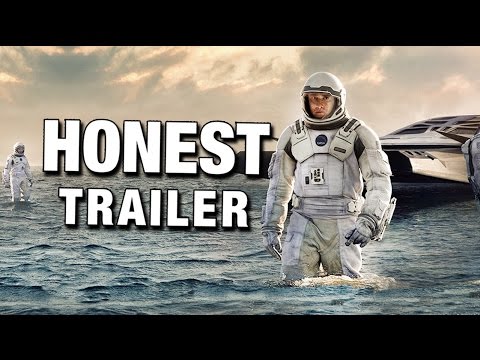 I love watching Honest Trailers' takedown of movies because they highlight actual problems, they're actually really funny and they have no sacred cows. They can skewer Michael Bay right next to burning down everyone's post-Dark Knight shrine to Chris Nolan. Here they are hilariously ripping up Interstellar.
---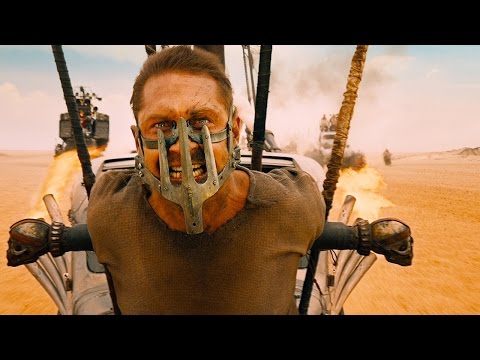 Video: I'm pretty hyped for Mad Max: Fury Road. It looks so visually rich and interesting, and it builds on an insane world that we've been wanting to see more from for ages! Check out this new trailer.
---
Video: Ethan Jones is back with another interesting visual breakdown of movie logos, this time focusing on DreamWorks. You know that intro sequence, where a fishing line gets dropped into the water from a boy on the moon. Here are all the variations that have popped up in DreamWorks movies since they first started using the logo in 1997.
---