Nymphomaniac, a movie directed by Lars von Trier (he did Melancholia), will use a groundbreaking digital editing technique to show graphic sex scenes on the screen. For the non-explicit portions of the sex scenes, you'll see celebrities and actors you recognise. For the penetrative portion, you'll see the body doubles doing it.
---
If you've dropped a small fortune on a large pair of thumping headphones to replace the wimpy earbuds that came with your smartphone, you might not be getting all the sound you paid for. The headphone jack on most mobile devices is fine for powering smaller cans, but they usually lack the oomph needed to fully power a larger pair.
---
What? Everybody's cool with monkey knife fighting, but put one up against an unholy giraffe with a katana and suddenly people are yelling "But it has an unfair height advantage", "Where'd that monkey get an Under Armor hat?" and "Why is that giraffe breathing fire?"
---
If you weren't excited from the explosions-filled Man of Steel movie trailer before, after seeing this final trailer that teases General Zod threatening Earth, you will be. It shows more of the conflict of the film and reveals even more insane action sequences.
---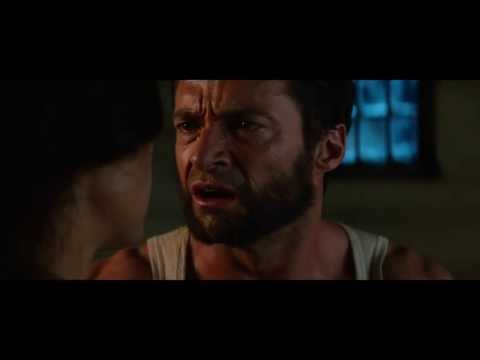 Bad prequels and sequels seem so easy to make. Look at X-Men Origins: Wolverine for example. Now there's a new Wolverine movie coming and the trailer actually makes it look incredibly watchable. Check it out here.
---
The new Kinect is kind of awesome. Just by the numbers, it's a huge upgrade. You can (most of) the full walkthrough we saw just a bit ago here at Microsoft's Redmond campus in the video above. Parts are jaw-dropping.
---
The host of one of YouTube's weirdest shows California On is coming Down Under. That's right: Kassem G will be hitting Australia as part of a new online video convention…thing.
---
366 days ago, we didn't have Spotify in Australia, then it launched. Now we have just celebrated our first year with the service in the country, and it's been pretty great so far. So what has Australia listened to in the last year? Here are some fast facts.
---
We thought we knew a lot about what was coming at today's Xbox One announcement, but there's at least one phenomenal surprise that the internet was able to keep it's mouth shut about: a new instalment of the Halo franchise is making its way to living rooms in the form of a live-action television series. And Spielberg's directing.
---
Spotify has decided to take on the likes of Billboard with its own charts, making available a list of the top-50 most-streamed and most-shared songs to the public. The Wall Street Journal reports that, in a push to broaden its user base, the music streaming service is sharing the data — and the music to match.
---