On this very night in 1938, a radio broadcast of The War of the Worlds may or may not have caused mass hysteria for listeners. But there's another War of the Worlds that scared me much more as a kid. For me, there's the HG Wells version, the Orson Wells version, and the rock opera version by composer Jeff Wayne, released in 1978.
---
Video: It's hard to turn an optimistic movie as full of light and absurd humour as Wes Anderson's The Life Aquatic With Steve Zissou into a dark horror movie that tells the story of a man turned mad-man in the style of Stanley Kubrick's The Shining – but our video magician Iván Róbert did it. Check out his trailer, perfect for Halloween.
---
Do you want to go to space? Of course you do, and the fun thing is you (probably) can — if you have lots of money. The good news is that space tourism is getting cheaper and easier, so it's entirely likely that you might be able to afford it one day. But you probably don't want to say goodbye to Earth quite yet.
---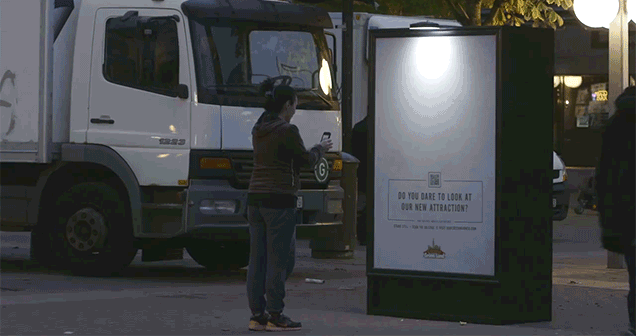 Giant poster ads are bad enough. But they're even worse when they suddenly come to life and attack you. As far as terrifying pranks go, this one is pretty high up there. And it just keeps getting better.
---
Remember how "fun" it was to get access to Game Of Thrones last season? How it only aired on Foxtel once per week and you had to subscribe to either an expensive package to view it once or a streaming service that didn't let you keep the episodes once you unsubscribed? Get ready for another year of it: Foxtel just reaffirmed its "exclusive" partnership with HBO for 2015.
---
"Do you have any idea how much fun we can have with this thing? We can spy on EVERYONE," declared Cartman on last night's episode of South Park. This week's show took on the problems with drones. One of which being they are so totally creepy.
---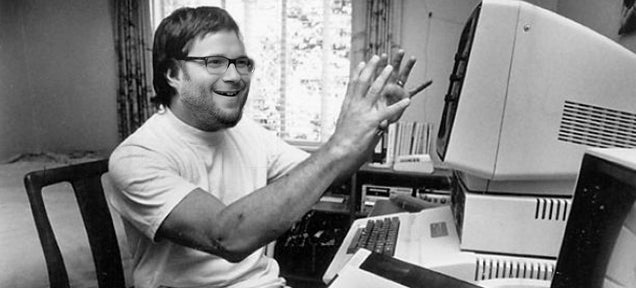 Variety is reporting that Seth Rogen has the part as Woz in Jobs, the upcoming Aaron Sorkin-penned biopic of the Apple icon. Christian Bale has been cast in the role as the main man Steve, and this new addition… is surprising.
---
Here's the trailer for Ex Machina, a sci-fi thriller about a young programmer selected to serve as the human component in a Turing Test on a robot. A really hot lady robot.
---
GOG (formerly known as Good Old Games) have signed a deal with LucasArts to re-release some of our favourite video games of the 1990s. Sam & Max Hit the Road is on the short list with others of that genre and period presumable slated for future release — like Day of the Tentacle and Full Throttle. The background music of these games were in a way the soundtrack of my childhood. And I can't get enough. No matter how cheesy it might be out of context.
---