After getting sucked on and eaten by his best friend Patrick Star, scientifically accurate SpongeBob Squarepants as imagined by ADHD is destined for a life of cleaning dishes. That caps a hilariously sad life of basically being immobile at the bottom of the ocean with "friends" who are killer creatures.
---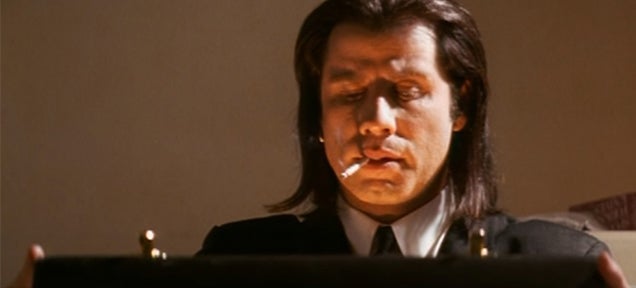 We all know that Quentin Tarantino steals all his plots from other movies, ripping off scene after scene, and recombining them into silver nitrate milkshakes. But I enjoyed Pulp Fiction anyway. If you did too, you'll like these nine factoids — which include the real contents of Marsellus Wallace's briefcase.
---
We're three episodes into the fourth season of Game of Thrones now. That's enough time for regular watchers of the show to have settled back into their regular Monday night watching schedules, avoiding spoilers in the afternoon (if they want to).
If you do happen to run across a spoiler or two before you watch the show, though, it's not the end of the world.
---
The Hollywood Reporter claims that producers are tapping up Danny Boyle and Leonardo di Caprio to take on the the latest in a string of Steve Jobs flicks. Rumour has it that the director of Trainspotting, Slumdog Millionaire and the London Olympics opening ceremony is to take on the movie after Aaron Sorkin's pal David Fincher — you saw his work on The Social Network – reportedly bowed out.
---
This 77-year-old man from the Czech Republic has never been luckier. As he foolishly scurries across a train track, the man mis-times his walk and almost gets killed by a speeding train. The train comes so close to hitting him on the tracks that it actually does. His foot is clipped by the train and you can see one of his shoes fly across the video. Judging by how fast his shoe is catapulted, you can imagine what would have happened to the rest of his body if he was half a step slower.
---