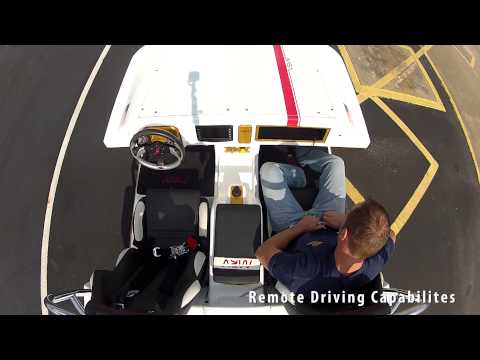 ---
There are already countless vehicles that use multiple tiny cameras to give the driver an overhead view of what objects or obstacles are around their car while parking. But SPTek has developed a system that's able to show a driver what's around their vehicle while on the road, completely eliminating the blindspot that's responsible for so many accidents.
---
Video: I don't know if covering your car in plastic — ORACAL 970RA — is better than painting it, and, to be honest, I don't really care. But I do care about a car magically wrapping itself in plastic in a cool stop-motion video. That, for me, is really something. Check it out.
---
Fiat's all-electric 500e city car isn't sold in Australia, which is a pity. It's only sold in California, but it's actually pretty popular over there — with over 6000 sold in the last couple of years. Unfortunately, the lion's share of those Fiat 500es will have to visit the dealer, to fix a software bug affecting the car's battery. Whoops.
---
Thankfully, it's OK to laugh a little at this scary footage of a man bouncing around inside his car while a SUV rear ends him into an oncoming semi truck. That's because Daryl Peterson, the driver in the car, managed to walk away from the crash without a scratch or any injury at all. Thank goodness for airbags and seatbelts.
---
The first Tesla Motors Supercharger station in Australia that's not in the middle of Sydney has been confirmed and approved, and it's slated for Goulburn in New South Wales' Southern Tablelands. Part of an entirely free, nationwide, high speed electric vehicle battery charger network, the set of eight Superchargers in Goulburn will come online before June.
---
Holy. Crap. We knew the Tesla Model S P85D was fast, but this fast?! Try 250km/h fast.
---
---