---
Earlier this week, we heard billionaire entrepreneur Elon Musk describe his vision for the future of self-driving vehicles. Turns out, when Musk said "we'll be there in a few years," what he actually meant was, his company, Tesla, will be there this summer. Slip of the tongue.
---
Autonomous cars are fast becoming a reality — and they are getting smarter each and every time they take to the road. This is thanks to deep structured learning algorithms that allow self-steering vehicles to assess, react and adapt to changing road conditions and file the memory away for later. As demonstrated in this Nvidia Drive PX video clip, they are also proficient at identifying individual vehicle types — including cop cars.
---
It's a terrifying moment the first time a parent hands over the keys to the family car to their teenager. And GM wants to make it slightly less worrisome for those parents with a new feature on the 2016 Malibu called Teen Driver that encourages younger drivers to be safer behind the wheel because it reports back to mum or dad how far they travelled, and how often they broke the speed limit.
---
Automobiles are something of a Holy Grail when it comes to 3D printing. Unfortunately, most efforts to date have looked eccentrically quaint — which is a nice way of saying crap. Local Motors is looking to buck this trend with its pimped-out Strati electric car. Here are some photos.
---
When we tested the initial Autopilot features in the Model S, we were very impressed. The thing practically drives itself. Now the company is planning even more driverless functionality, revealing it almost drove the thing from Seattle to San Francisco without touching the controls.
---
We're still waiting on many of the futuristic technologies from Back to the Future: Part II. We don't have Marty's hoverboard, Doc's electronic technology that puts you to sleep, or the government's total weather control. But you might have a chance to win Doc Brown's DeLorean — provided the Cubs win the World Series.
---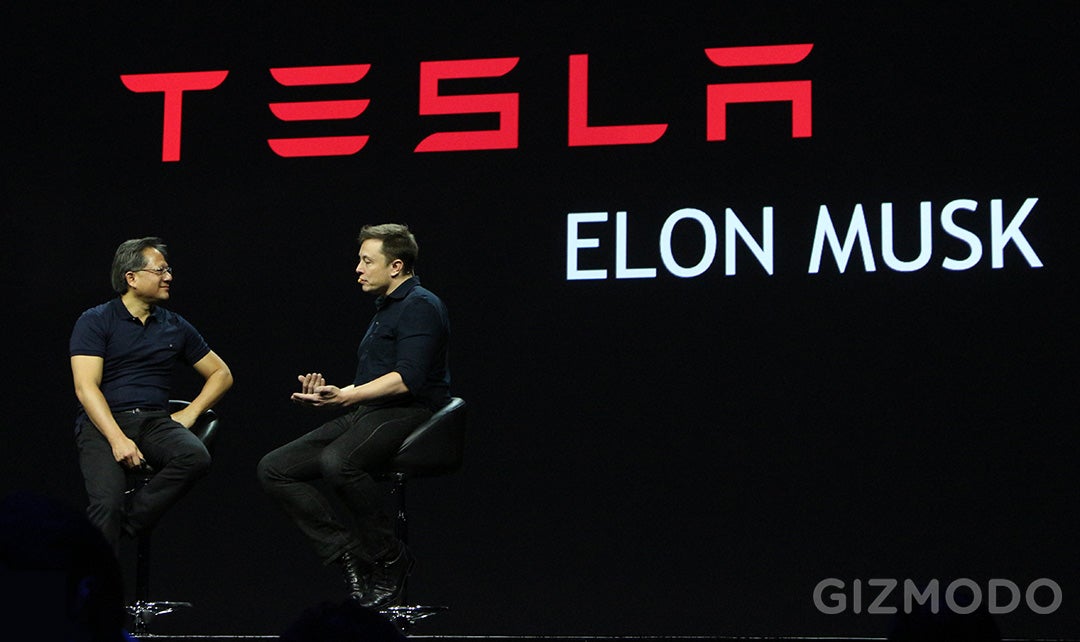 Elon Musk isn't afraid to speak his mind — and it always feels like he's about to change the world. So when the Tesla, SpaceX and PayPal billionaire sat down with Nvidia's CEO to talk about his self-driving cars, we listened carefully. (Not because he always delivers on his promises, mind you.)
---