Loading page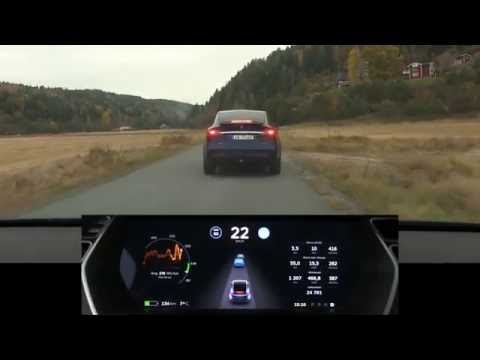 Video: Tesla's new Autopilot software is smart. It was already pretty smart, but the latest version 8.0 upgrade makes it even better. The car's radar can now see past — around and below — the car in front of you, to detect what's happening with the car in front of it.
---
Video: Imagine your job is to drive for a living. Not just through the city or the suburbs, but out on the highway over hundreds of kilometres, with dozens of tonnes of cargo. Now, imagine that the roads you're driving on are filled with very stupid people. This is what you have to put up with.
---
Think back to the modern era of cars and you'll recall that there's not been a year without a concept car to wow the crowds. Whether it's rolled out from a factory in Italy, England, Japan or America, concept cars have long been the testing bed for cutting-edge technology and design. It's also this very reason that a lot of these insane concept machines never actually make it onto public roads short of spawning one or two examples.
---
Imagine riding a bike that stands itself up when you get off and walk away. Imagine if you didn't have to wear safety gear or a helmet. As part of the company's 100th anniversary celebrations — and a look forward to what might happen in the next 100 — BMW has unveiled what it calls the Motorrad Vision Next 100, the bike of the future.
---
Optus may throw money at Usain Bolt and Marky Mark and Thorpey, Telstra may throw money at Jessica Mauboy and Jimmy Barnes and Magda Szubanski, but Vodafone is throwing money at a car. Australia's reddest telco is sponsoring a brand new BMW M6 GT3 to next year's Bathurst 12 Hour alongside BMW Team SRM, and it looks mean.
---
Test drives are the best possible way to work out whether a new car is right for you. There's no getting around that. But some dealers offer short, supervised test drives that don't give you a complete representation of what a car is like. Not Subaru, though — Subaru wants you to test drive its new Levorg wagon (yes, that's its name) for up to a year by using it as a car-sharing vehicle.
---
This week, the Intelligent Transport Systems World Congress is underway in Melbourne. Companies in the field are showing off everything they've been working on in self-driving and autonomous cars and trucks and other forms of transport. Bosch has built an entirely autonomous car from Tesla's already-pretty-damn-autonomous Model S in Australia, and it's looping it around the part of Melbourne's Albert Park usually reserved for Formula 1 races.
---
Seven in ten Australians want a self-driving car to take over when they feel tired or bored, and just under half already recognise autonomous vehicles will be safer than a human driver.
This is the result of the first comprehensive national study into what Australians think about driverless vehicles, released today.
---
Unexpected by most. That's the term that Tesla boss and potential future Martian warlord Elon Musk has used to refer to an upcoming product launch planned for next week. What could it be?
---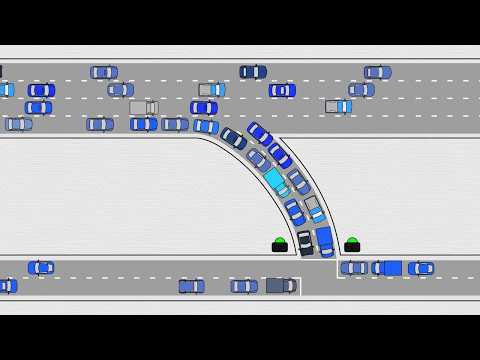 Driverless cars are an engineer's dream. At last, a technology that promises to remove the human factor from the traffic system.
It is humans, after all, whose errors contribute to 75% of road crashes, who introduce undesirable randomness into the mathematical simplicity of traffic flows, and who have been characterised (somewhat tongue in cheek) as "monkey drivers" with slow reaction times and short attention spans.
---
Loading page