The press days are over at the 2013 Los Angeles Auto Show, and many wonderful new vehicles have been brought into the world. More than 50 new cars made appearances at the show, as did some old classics and a few newcomers we've gotten to know over the past year. For those who couldn't make the show — and those who are gearing up to attend but don't know where to start — we've rounded up the 26 coolest vehicles on display in Los Angeles this year.
---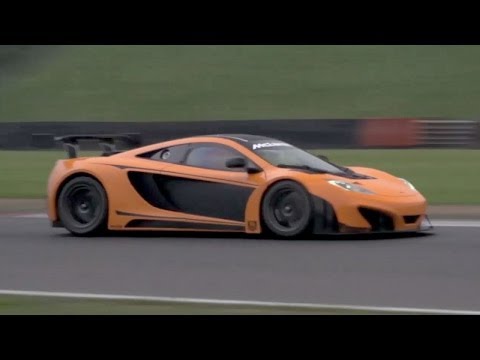 The best thing about Forza 5 for Xbox One isn't the new physics or anything wanky like that. It's the amount of detail that has gone into each and every car. Compare this Forza 5 vista to a few glamour shots of Chris Harris testing the McLaren 12C GT3 racer and you'll see just how good that game is.
---
Bridgestone continues to taunt us with its wonderful airless tyres that promise enhanced durability, minimal maintenance, and the ability to never go flat. Previously, the tyremaker was only demonstrating smaller versions of the wheel designed for golf carts and the like, but at the 2013 Tokyo Motor Show it's finally revealed a larger version bringing the innovative tyres one step — or roll — closer to your car.
---
The limousine President John F. Kennedy rode in 50 years ago today is an indelible part of our visual memory. That midnight blue Lincoln will be forever known as the setting of a national tragedy. Yet, after Kennedy's assassination, the car remained in service, transporting four presidents before it was retired in 1977.
---
---
Sweet. Jesus. Just listen to this thing.
---
Gizmodo US Editor-In-Chief Geoff Manaugh and UK architects Smout Allen tapped an unlikely source to help create their new exhibition in London: Williams F1. But, in this case, the engineers at Williams weren't building the advanced race cars they're well-known for — they were 3D-printing the parts for an intricate model of an experimental energy storage park.
---
A team of engineers at Ohio State University want to change the way cars work. Not only do they want to build a more efficient, environmentally-friendly vehicle, but they also want to build a car with better parts — in fact, so much better that you can do away with major components… like the engine.
---