Thinking about picking up a Telstra mobile hotspot but don't like any of the ones on the market right now? Try this on for size: it has four wheels, produces zero emissions and can do 0-42Mbps in a little under 1 second. It even drives around! That's right: getting a Tesla Model S gets you free in-car connectivity thanks to Telstra.
---
Driving forwards is easy. Reversing is… weirdly much trickier. This video from Minute Physics explains why you shouldn't feel dumb about it — because it's all down to physics working against you.
---
In November, it came to light that Uber employees were able to track its riders using a "God View" tool. Now, in a letter to US Senator Al Franken, the company has explained that it's scaling back the use of the tool.
---
For self-driving cars to work safely, we need better maps — much better maps. These maps will not only need to know where the roads are. They will need to show real-time details as general as traffic patterns and as specific as the number of centimetres to the curb. They will also need to cover millions of kilometres worth of road.
---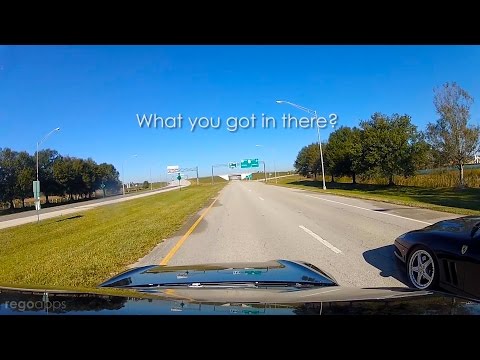 The Tesla Model S is quite the machine. The P85D, doubly so. It's so much machine, in fact, that it was able to embarrass on Ferrari owner who thought he could outdrag the future.
---
Equal parts cool and eerie with a dash of unique and a sprinkle of out of this world, motorcycle rider Dougie Lampkin toured a hotel made entirely out of ice in Northern Finland on his bike. It's unlike the dirt hills and race tracks you're used to seeing motorcycles on and looks a lot more like an alien world.
---