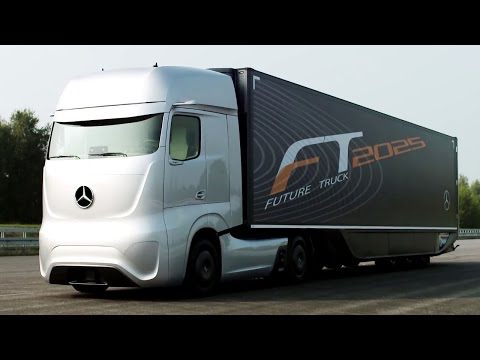 Love them or hate them: the world needs big trucks. Shipping, trucking and logistics operations are vital to keeping your supermarket shelves stacked and getting your goods sent to you from all over this blue ball of ours. But while the world is moving on from crazy inefficient cars, we seem to be fixated on keeping our truck fleets looking exactly the same. Mercedes Benz has an idea of what the truck of the future should look like, and by 2025 I might want to be a truck driver too.
---
Honestly, I don't understand the hate surrounding the Can-Am Spyder. It's a motorbike/trike with two wheels at the back and a single wheel at the front. To me it honestly, looks like a trike that George Clooney's Batman would ride if it were all black and had guns poking out the front. Despite the hate for the Spyder, Can-Am went ahead and made a new one, and it looks pretty awesome.
---
---
The first time we reviewed the Infiniti Q50, we loved it. Except for a diesel engine which just killed all the fun to had amidst the modern luxury. Now Infiniti has a petrol version of the same car, and it's awesome.
---
---
When it comes to cup holders, most of us are just looking for a place to secure our drinks while we're driving. It turns out we should be asking more of them — a lot more. Maksim Ghyvoronsky has invented a better alternative, an aftermarket set of cup holders that tilt and roll along with the motion of your vehicle, ensuring that nothing ever spills no matter how awful a driver you are.
---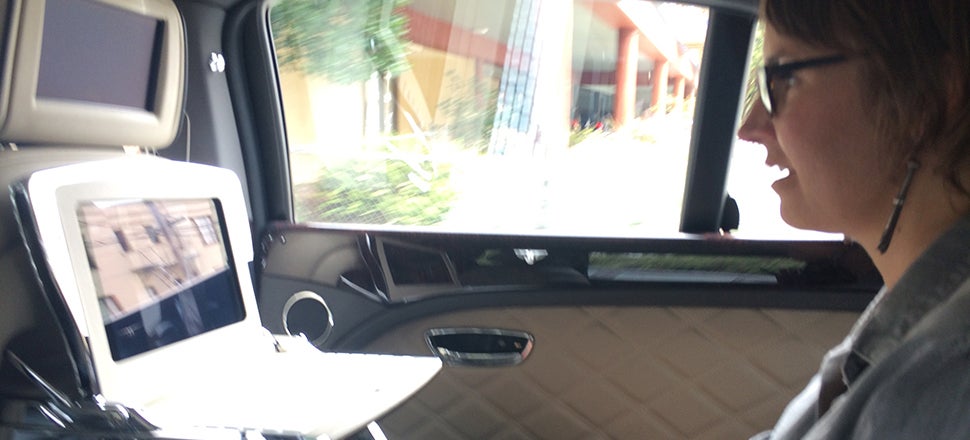 I work from home. My home is a small apartment in San Francisco in a building that's been around since 1917, and my "office" is a butt's-width section of a used IKEA sofa I bought off Craigslist a few years back. I recently had the opportunity to spend a workday rolling around town in a brand new Bentley Mulsanne — a car that's longer than my studio apartment* and costs more than some houses. I blogged from a butt's-width section of the backseat, the ultimate mobile office. Here's how it stacked up to my regular digs.
---
If you roll your eyes when someone claims that inhabiting a massive luxury RV counts as "camping", you're not going to like this. As if showers, giant TVs and microwaves weren't already overkill enough, a bunch of crazy German automakers have created what is possibly the world's first motorhome with a convertible roof, letting you experience Mother Nature in total, windblown comfort.
---