Earlier this year, Uber announced that it was joining forces with Carnegie Mellon Univeristy to create its own autonomous taxis. Now, the first cars labelled "Uber Advanced Technologies Center" have been spotted driving around the roads of Pittsburgh in the US.
---
---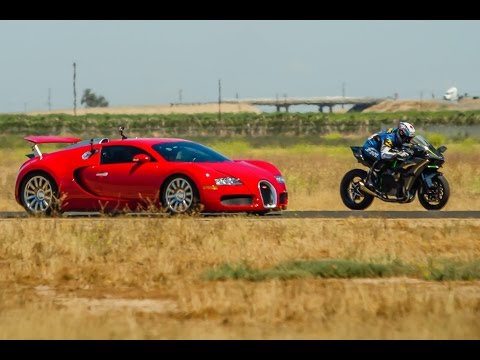 McLaren and Bugatti produce two of the most powerful supercars on the planet. So imagine their embarrassment when Kawasaki's Ninja H2R wipes the floor with them in a drag race.
---
Last week's horrific Amtrak crash surfaced new concerns about the US's neglect of its rail infrastructure, with blame falling on Congress for failing to allocate enough money to upgrade the system for safety. The truth is that trains would be the safest way to travel in this country — if more Americans embraced a future on rails.
---
The first road-legal autonomous truck made a splashy debut earlier this month. The Freightliner Inspiration Truck is shiny and new, but it will not be good for everyone. Autonomous trucks will destroy jobs, Scott Santens points out at Medium, killing the truck stop as we know it.
---
---
Speaking to BBC Radio 2's Chris Evans (who has been rumoured to take over Top Gear in Clarkson's absence), former Top Gear host and noted producer-puncher Jeremy Clarkson gave his first radio interview since his sacking, covering everything from what he's been doing in his down time, what he'll do next and when we'll see the last three episodes of the popular car show.
---
If you live in an apartment and have a car spot, there's one huge hurdle to buying an electric car. Charging it at home, in your car park, means talking to your building's strata committee and getting permission to hook up a charger — and then actually paying for the power that you use. One of Australia's leading EV charging station installers, JET Charge, has the perfect solution already up and running.
---