Despite the fact that notorious blow-hard Jeremy Clarkson is on very-thin ice at the BBC, it's being reported that he and his counterparts in cars are about to put pen-to-paper on a new three-year deal with the network.
---
Video: When Elon Musk unveiled the 691-horsepower Model S P85D, he hinted that it would feature Normal, Sport and Insane driving modes. Turns out that the Insane Mode is well-labelled, considering that it scares the living crap out of anyone who comes for a ride in it.
---
Video: If you're the lucky owner of a stupidly-fast Lamborghini Gallardo, you're going to want to show it off on a drag strip every now and then. Before you take off, however, you should probably check for nearby lakes you could end up accidentally parking your supercar in. Here's what that looks like.
---
---
---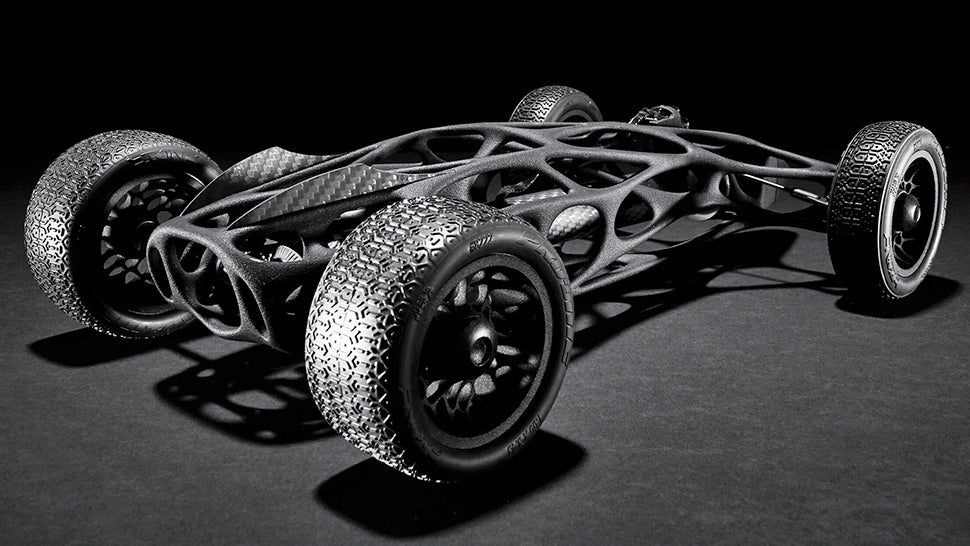 Elastic-powered toys don't sound particularly exciting these days when you can get a buy a flying toy helicopter that fits in the palm of your hand. But three students at the Art Center College of Design in Pasadena created this stunning RC car, made from 3D-printed plastic and carbon fibre, that's propelled using a 5m long twisted elastic band.
---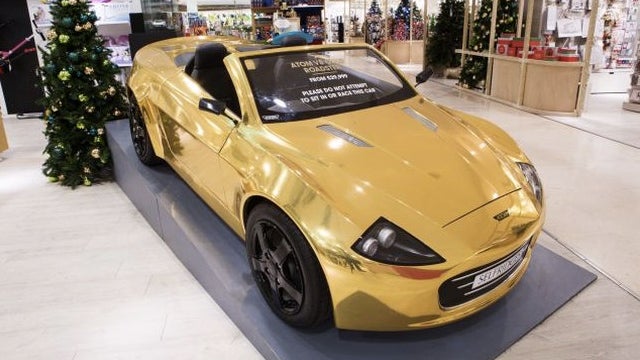 Some parents spoil their kids rotten, and then there are those parents that are willing to spend north of $US45,000 on an electric roadster that isn't actually street-legal, but does come with a fancy gold-plated finish. That's the story behind this obscene toy available from Selfridges' Oxford Street store in London, England.
---
Uber drivers attempting to follow the law are getting screwed by Uber in California. A Buzzfeed investigation revealed that Uber suspended at least 12 drivers last month for properly registering their cars as commercial vehicles. To get their jobs back, Uber said the drivers had to re-register the cars as personal vehicles, which is a clear violation of DMV rules.
---
Video: Witness professional driver Fredric Aasbø drifting on a Norwegian mountain pass on his 800hp 2JZ Speedhunters Toyota 86-X. It made me feel a knot in the stomach.
---