---
---
Buckminster Fuller was either a brilliant inventor or a nutcase charlatan, depending on who you ask. And perhaps no single invention of Bucky's encapsulates that divide quite like his Dymaxion car. Was it a death trap or a feat of engineering genius? The Wall Street Journal recently tested out a functioning replica and decided it was very much the former.
---
---
Given the sheer amount of torque and power needed to propel a car that weighs thousands of kilos, you'd think that parts made from plastic would disintegrate in minutes. But researchers have developed a plastic gear reinforced with carbon fibre that's strong enough to actually be used as a replacement for metal parts in a vehicle.
---
I remember being so fascinated with automatic car washes as a kid. Your mum would pull up the family car and then relinquish control to what seemed like a highly choreographed ballet of robot arms and soap ballerinas that worked together to clean your car. I would watch the bubbles, listen to the thumping and enjoy the whole experience.
---
The actual car hasn't been revealed to the public just yet — at least without its camo wrapping — but that hasn't stopped BMW from announcing that its new 7 Series will be the first car that can be parked remotely using its key fob, without anyone actually having to be inside the vehicle.
---
Should cities treat Airbnb rentals like any other hotel room? What kind of insurance should Uber drivers carry to protect passengers? These are just some of the questions that the Federal Trade Commission will (probably) be discussing in an upcoming workshop exploring the so-called "sharing economy". And it wants to hear from you.
---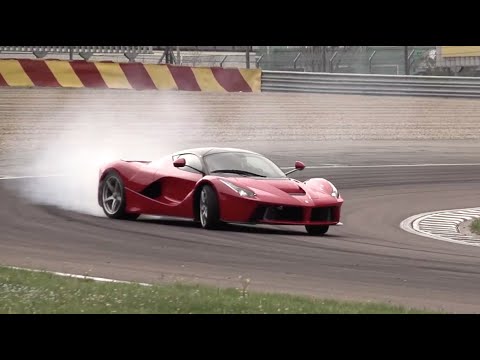 Missing Jeremy, Richard and James cocking about on the BBC every week? We kind of are too. Thankfully, there's a replacement that has been under our noses the whole time, and it's called /DRIVE.
---