Loading page
In 2001, BMW made eight short films to promote its performance cars. Now, there's a new BMW film, and it's called The Escape.
---
---
Early next year, BMW will release the seventh generation of its 5 Series sedan — and it's packed with tech. As well as having the most advanced automated driving features of any BMW yet, the lowest drag coefficient in its class, and being 100kg lighter than its predecessor, the 5 Series has a world first; it's the first car that will let you use Apple CarPlay completely wirelessly.
---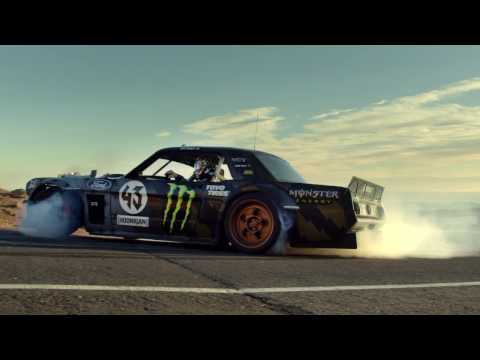 Toyo has a new evolution of its highly-regarded Proxes R888 track tyre. Called the Proxes R888R, it's a road legal racking semi-slick with even more grip and better performance over multiple heat cycles. None of that matters, though, when Ken Block puts a set on his 1400-horsepower Hoonigan RTR V2 and attacks the Pikes Peak hillclimb.
---
Tesla just dropped more info on its upcoming Model 3 electric car — y'know, the one we can all afford. It, along with Tesla's current cars, are now being built with the hardware to make full self-driving autonomy possible.
---
Australia's chief geek, Simon Hackett, has already made companies like Internode happen. He's also chairman of one of Australia's most exciting energy startups, Redflow. And, being a big fan of Tesla, it's no real surprise that he's just invested in Sydney-based Tesla chauffeur service Evoke.
---
Loading page