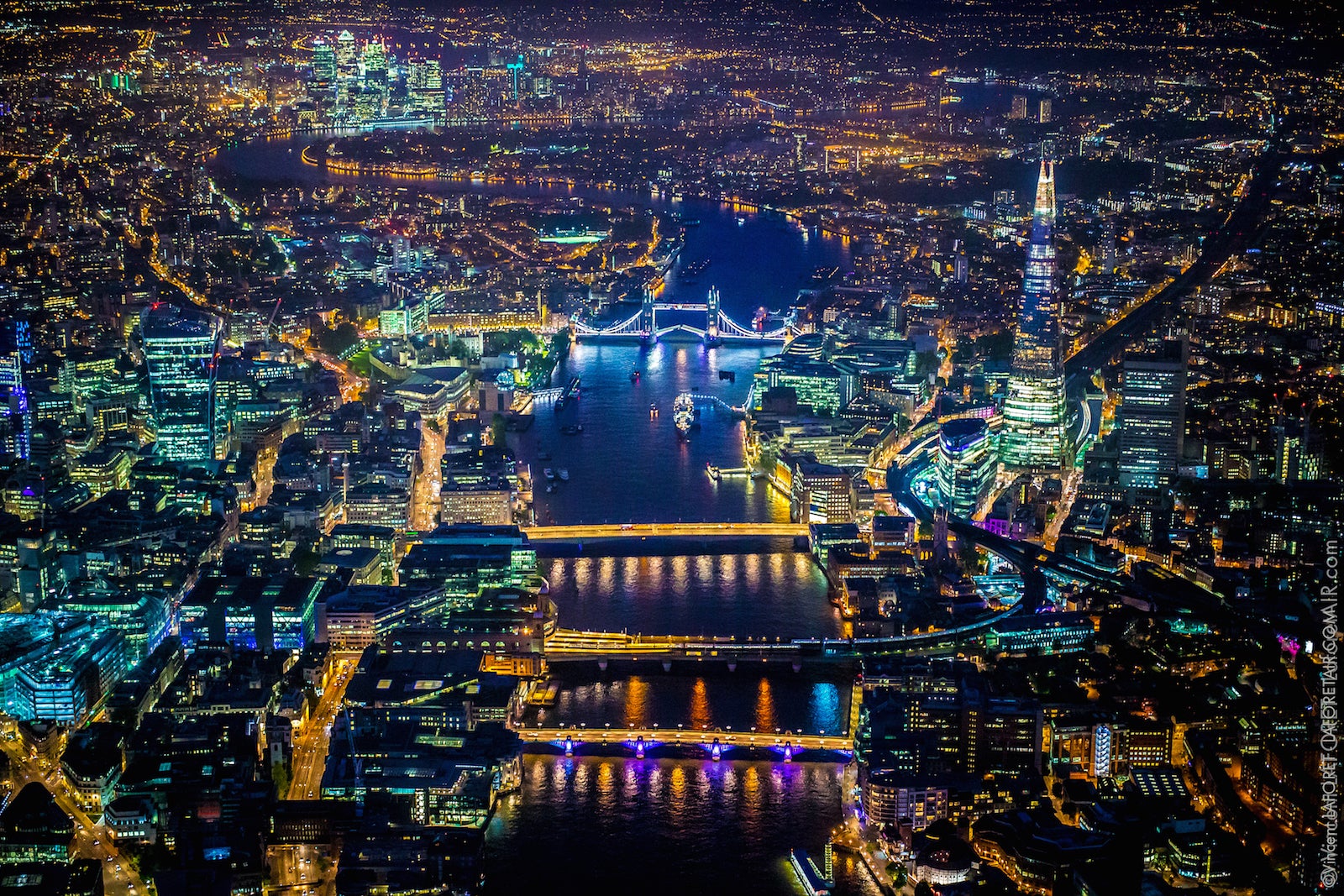 The weather isn't great, the pubs close too early and the food is often better in other cities. Nevertheless, London is one of the most popular capitals of the world. Photographer Vincent LaForet took these amazing aerial shots of London and seeing the city overhead like this reminds you why that is.
---
Photographer Leonie Versantvoort created this Bellypaint photo with body painter Marieke van den Dungen-Crone that cleverly and beautifully shows how a baby looks inside a pregnant mother's body. It's obviously not super scientific but it's really cool to see how a woman's body adapts it body to become a home for them little humans.
--- I don't believe that Chinese food should always be eaten with chopsticks but it sure makes it fun. Or at least, strapping a GoPro onto a pair of chopsticks makes it look fun, especially when you delve into some of the funkier looking dishes. Anne-Sophie Bazard filmed her and her friends touring Beijing and eating with the GoPro chopsticks and came away with this footage.
---
Fisheries biologist John Shepherd once said that "counting fish is like counting trees — except you can't see them and they move." This can make animal behaviour research extremely difficult. And while increasingly advanced electronic telemetry tags can tell us a lot, there's just no substitute for seeing a behaviour on video.
---
The internet is overflowing with fake images. But who has time to debunk them all? Sadly, we do. Today we're releasing the debut episode of our new video series Totally Fake. This week: Dead celebrities.
---
---
This is super cool, for both the slick visual effects we see and the clever behind the scenes work that allowed it to happen. Photographer Aaron Grimes made this video of Tokyo, IN MOTION, and blurred certain movements of the city and its people by stacking frames of multiple shots he took and then taking those stacked frames to create a video.
---
While Fujilm announced a shrunk-down version of its top-end mirrorless camera today, Panasonic is doing the exact same thing. The G7 has many of the features that enthusiasts love about last year's GH4, including the power of 4K video recording.
---