Loading page
Hiya Gizmodo! My 15 year old son has really started getting into photography — it has quickly become one of his favourite subjects at school. I'd love to get him a decent camera (under $1000) that can grow with him and his skills, for a few years at least. What's the best direction to go in? Cheers, Mum
---
Xiongmai, the Chinese company whose webcams were at least partially responsible for Friday's massive DDoS attack, is recalling some of its products in the US.
---
Image Cache: Well, sort of. Photographer Mike Kelley camped out at Sydney's Kingsford Smith Airport, along with 17 other airports around the world, to capture hundreds of photos of airplanes large and small on their takeoff climbs. Stitched together, the result looks like some kind of perfectly coordinated flying magic.
---
It's not unusual for large companies such as Canon to diversify their business, in fact, last year Canon itself decided it wanted to get into the micro-satellite game, specifically ones armed with Canon's own photography gear. Those plans have now come to fruition, with the company preparing for a test launch in March.
---
There's something oddly visceral about antique cameras. They're so darn mechanical compared to the digital devices we use today, you can almost taste the photos being created inside. True, you might just be high on developer fluid, but it would be a small price to pay to simply be in the same room as this 4×5 Arca-Swiss, once owned by photographer Ansel Adams himself.
---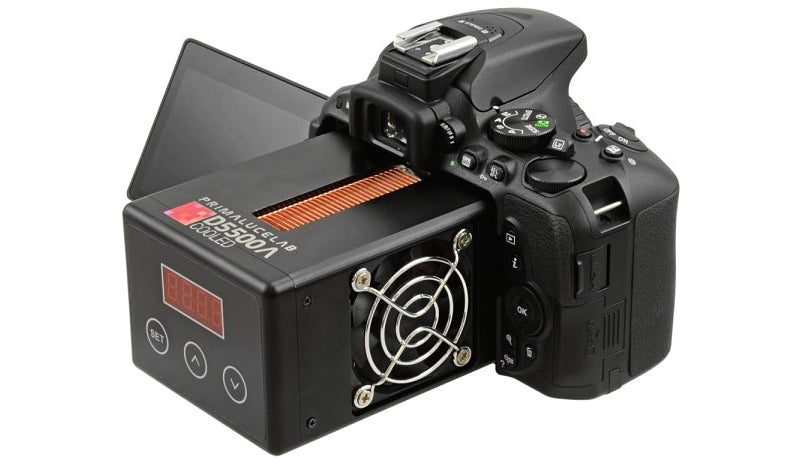 Those long exposure photos of the night sky that capture details of our galaxy invisible to the naked eye come at a cost. The longer a camera's sensor is active, the warmer it gets, adding unwanted electronic noise to an image. You can go shoot in the freezing temperatures of the arctic to solve the problem, or grab this custom sensor-cooled Nikon D5500.
---
Video: Think you can pull off burnouts, drifts and breath-taking jumps in your sedan just because you've seen all the Fast and Furious films? Being a stunt driver takes years of practise and the right equipment — and you probably have neither. But it turns you can get a similar experience by just slapping a GoPro on a Hot Wheels car and send it hurdling down a track.
---
Loading page