Tens of thousands of photons go into making up each pixel in your standard cat photo. That's because existing cameras — even infrared night-vision ones — rely on many, many photons of light to create an image. But now physicists have photographed in almost pitch blackness, where there on average is less than one photon of light per pixel.
--- Video: One of the coolest things about Hong Kong — one of the great cities of the world that feels a lot like living in the future, for better or worse — is the bustling city's relationship with the picturesque nature that surrounds it. You get a glimpse of that in this video by Billy Boyd Cape.
---
Image Cache: Just look at this majestic image of light and dark in our Universe. The latest image from the Hubble Space Telescope, it shows young stellar objects, a number of bright stars and a reflection of the nebula known as [B77] 63. Ain't it pretty. [ESA]
---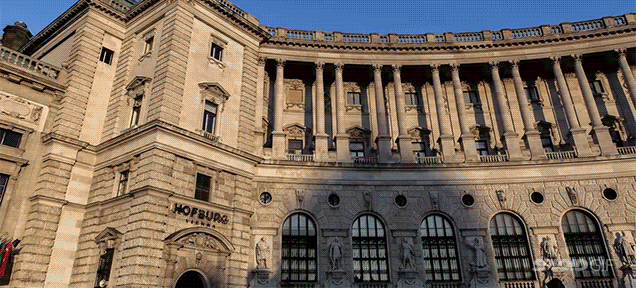 Video: I just came from Vienna and I have to admit that I loved it. Part of it was the great company and the other part was the architecture, food, and wine — the Viennese are such hedonists! This time-lapse video of the imperial city in the style of House of Cards* gives a perfect idea about how cool it is.
---
Video: When it comes to punishing GoPros, Copenhagen Suborbitals definitely takes the cake: The experimental rocket-building start-up mounted an action cam right in the line of (literal) fire during a rocket test. Astoundingly, the thing survived. It's been to hell and back, and it has the video to prove it.
---