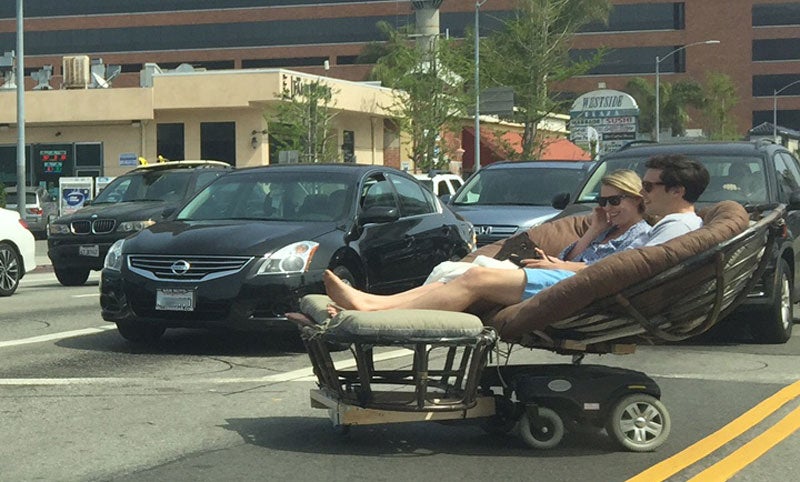 Multiple photos and videos have surfaced of the motorised chair and its passengers, a young, freewheeling couple who are apparently all too happy to indulge the papasan paparazzi.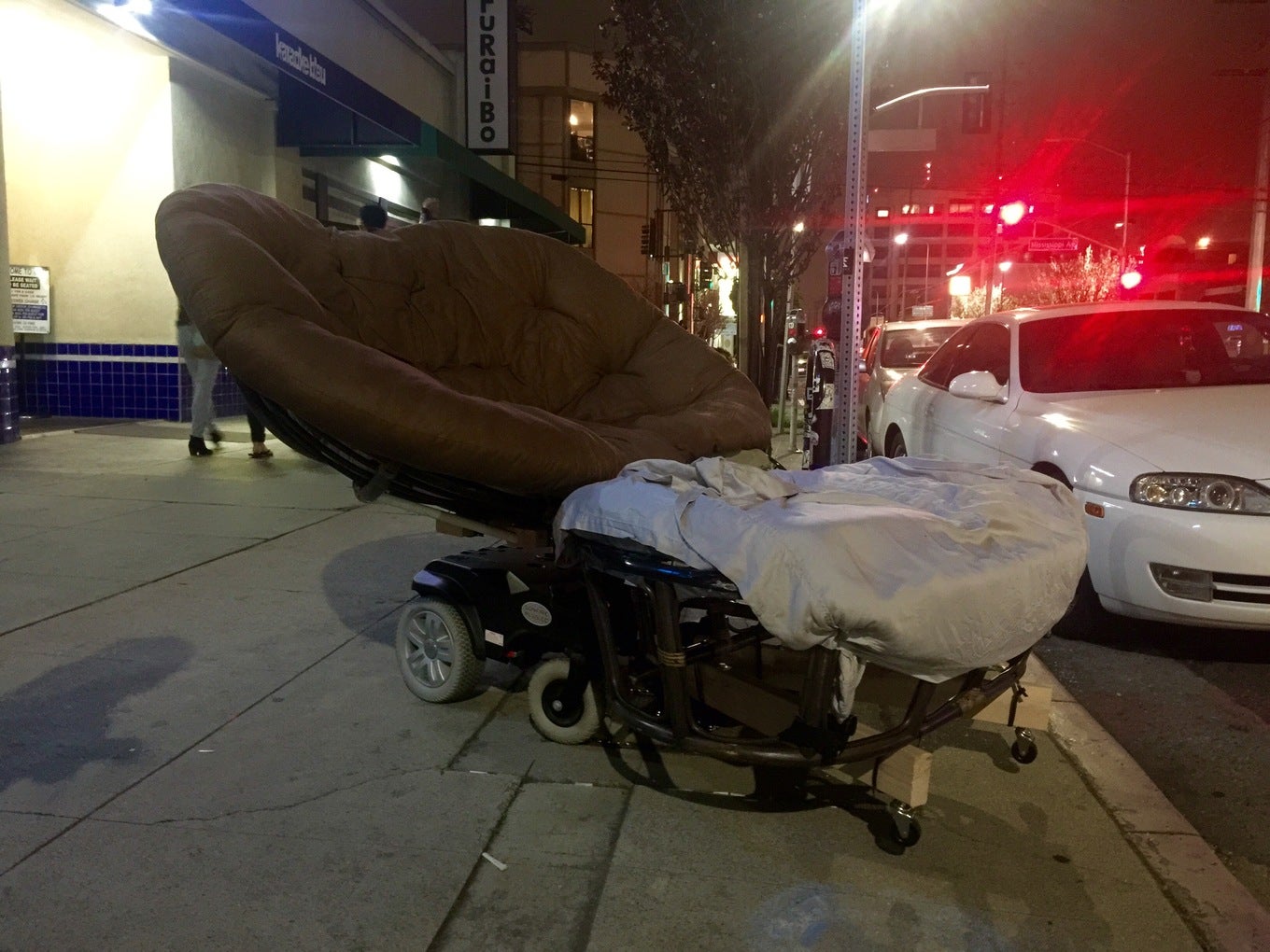 Posted to Reddit by reasonswhyidrink
The papasan convertible EV looks to be a late '70s model with all-wheel drive and excellent turning radius. Features include bongwater-stained brown upholstery with a 150-thread count ottoman cover. It seats two, although it looks like you could probably get a third person in there if they scooched over a bit. Now this is the future of rideshare.
[r/LosAngeles via @CMonstah]
---