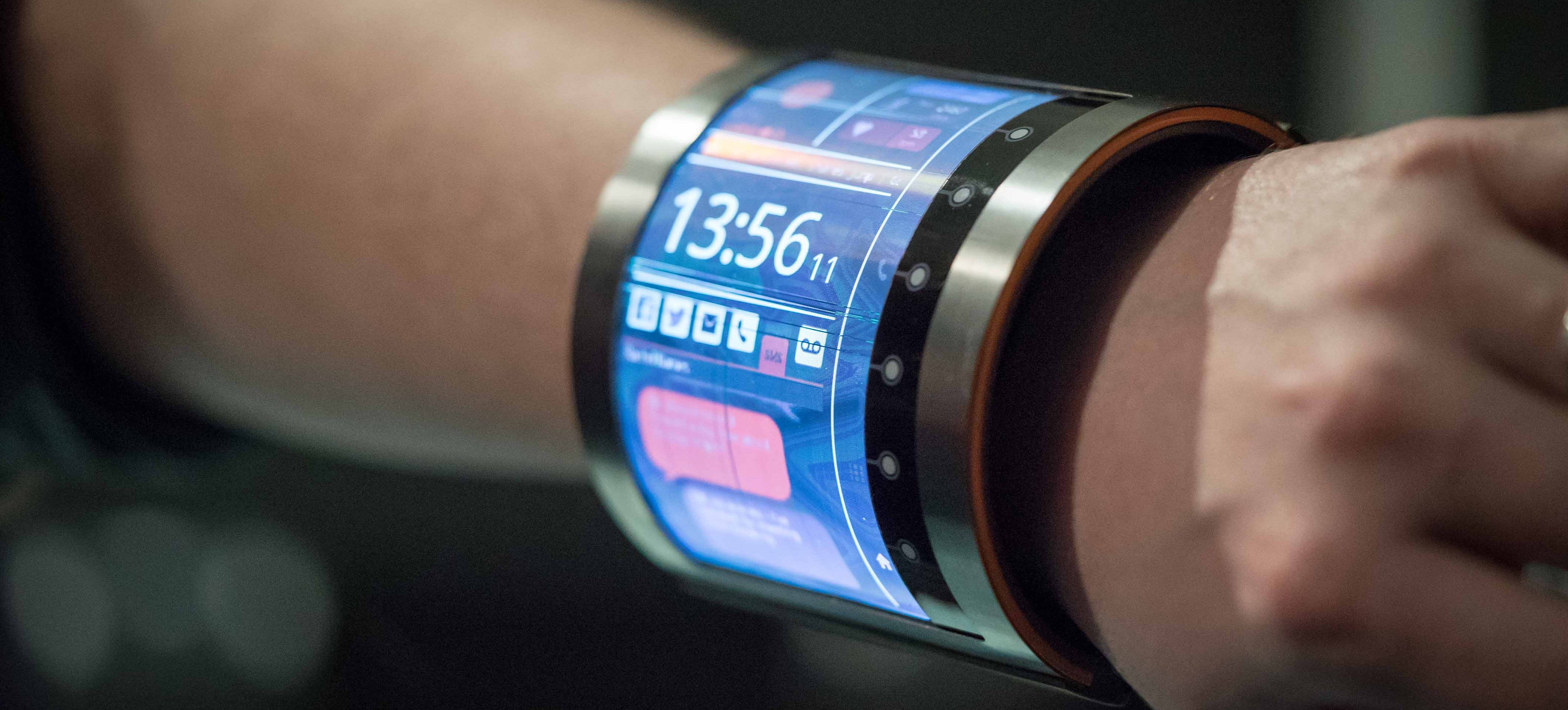 Your smartwatch screen may soon be rather more impressive: This 4.7″ organic LCD display is flexible enough to wrap right around a wrist.

Produced by FlexEnable from the UK, the screen squeezes a full-colour organic LCD onto a sheet that measures just 0.2mm thick, which makes it highly conformable. The company claims that it can easily run vivid colour and smooth video content, which is a sight better than most wearables.
It's not the first flexible display, of course. LG already has an 18″ OLED panel that has enough flexibility to roll into a tube that's an 2.5cm across. But this concept — which, sadly, is all it is right now — is the first large, conformable OLCD designed for wearables that we've seen.
---