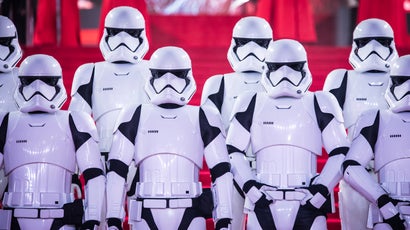 For months before and after the release of Star Wars: The Last Jedi — a widely critically acclaimed movie and box office titan — what appeared to have been a small number of fans made it known they were rabid haters of the movie's twist on the franchise's formula.
They were mad about everything, from plot holes and director Rian Johnson's supposed disdain for the fandom to its focus on inclusivity, and they tried their best to make it all about them and how angry they were.
Well, just as you might have thought, it turns out one force driving that backlash forward may have been disingenuous manipulation of social media sites such as Twitter to promote political propaganda.