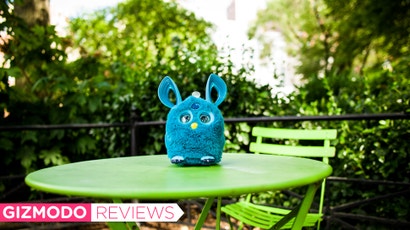 Last Monday, I woke up to a series of strange, muffled noises next to me. "May-tah kuh!" My hand was caressing something furry. "Do you want to hear a song about a cheerleader?"
I blinked a few times and found myself staring into a pair of eyes illuminated by what I imagine is the kind of light you see right before you die.
What the f**k am I touching? Is someone talking to me? Did I accidentally smoke salvia in my sleep?