Last week Motorola announced it was unleashing a foldable version of its classic Razr phone.
While the revamped Razr is set to go on pre-sale in U.S. in late December, there was no set time period for Australia, until now.
We've been anticipating the return of the iconic Motorola Razr flip phone since earlier this year. Since other classic phones like the revamped Nokia 3310 and Banana Phones had made a come back, we expected the RAZR to get a similar treatment. We were wrong. The beautiful creature is foldable.
Read more
The info was revealed over the weekend on 2GB's Life and Technology show by Motorola's APAC GM of Sales, Danny Adamopoulos.
The discussion starts with the specs and features of the upcoming phone, and then moves into the reason for creating a foldable Razr.
According to Adamopoulos, Motorola wasn't originally intending to reinvent the Razr. Instead, it was looking to solve two consumer pain points – wanting large screen real estate without having a large phone in their pocket.
It was towards the end of the segment at (from 30:37) that the time frame was revealed.
"It will be going on pre-sale in the the U.S. in December and on sale in the U.S. in January. It will also be coming on sale in Australia in January, but you'll have to wait and see on the local pricing and who's going to take it," said Adamopoulos.
Adamopoulos also spoke about the device being eSIM only. Considering that we're still in the fledgling stages of eSIMs in Australia, we expect this to limit your carrier options.
For example, you probably won't be able to get a plan with a Mobile Virtual Network Operator (MVNO) such as Boost Mobile (powered by Telstra) or Circles.Life (powered by Optus).
At the moment all three major Aussie telcos offer eSIM, but in a relatively limited capacity.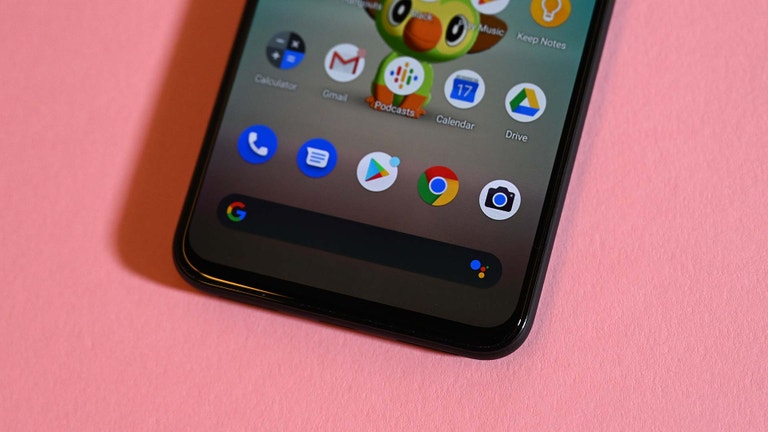 eSIM is hot new tech that seems destined to replace the humble SIM card. It could even reshape the telco industry. Change always takes time, but we're already seeing eSIM trickle into Australia. It's even supported by the big three telcos on select devices. But what actually is an eSIM? Here's everything you need to know.
Read more
Perhaps the most significant difference between the Razr and other foldables is that it will remain the size of a phone.
It has a regular 6.2-inch phone display when unfolded, as opposed to converting from a tablet to a phone.
It also has a 2.7-inch quick view display on the front of the device so you can quickly check notifications and control music.
Under the hood you'll find a Snapdragon 710 processor, 6GB RAM, 128GB internal storage, 2,500 mAh battery, 16MP front facing camera and 5MP internal camera.
Australian pricing for the Razr hasn't been announced yet, but it will cost $US1,499. We'll let you know when we have more details on that and the exact release date.
[2GB]
Motorola's new foldable Razr phone is pretty neat. Not only is it a pretty impressive feat of engineering, it packs a nice dose of nostalgia for those of us old enough to remember the days when the original Razr flip phone reigned supreme. There's just one thing that, at least on paper, raises a red flag. That 2,510 mAh battery.
Read more