Jabra's latest set of wireless earbuds, the Elite 75ts, are now available for purchase in Australia. The earbuds feature a marginal spec bump from the original Elite 65ts, including 50 per cent more battery life and a new comfort fit. If you're looking at upgrading, you won't find a lot of difference here, but they're a good option for wireless earbud lovers.

We got our first look at Jabra's latest earbuds back in September, and after launching in the States earlier this month, Aussies are now able to get their hands on the earbuds from their local retailers.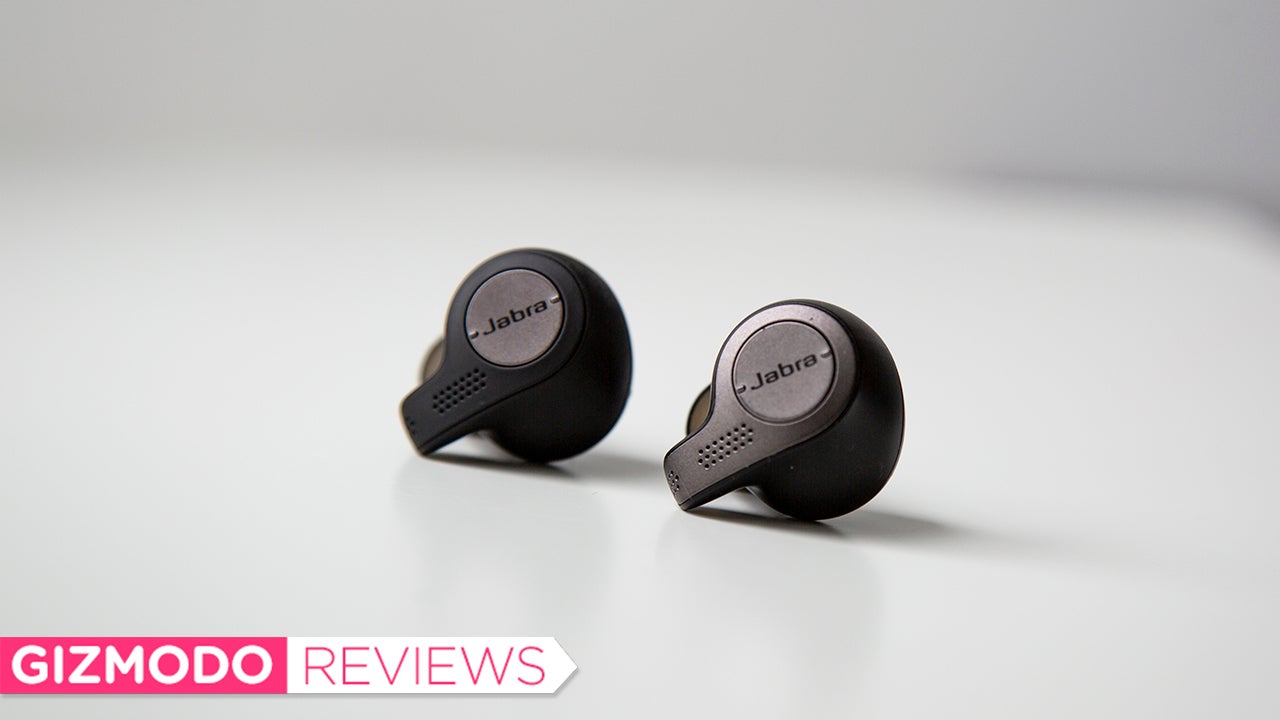 A weird thing about reviewing gadgets for a living is that my neighbours notice. Sometimes they just call me out for getting a lot packages in the mail. Other times, they ask me for advice. One neighbour recently pointed out the $329 Jabra 65t Elite Active truly wireless buds I was wearing in the elevator. "What do you think?" he asked. After taking the earbud out of my head and asking him to repeat the question, I was honest and probably a little bit surprised by my candor. I said, "I love them. You should buy them."
Read more
The Jabra Elite 75t earbuds build on the previous gen with a jacked up 28 hour battery life (7.5 hours for each earbud) and a new slimline, 20 per cent smaller design.
The Jabra Elite 75t wireless earbuds are now available at JB Hi-Fi and Harvey Norman for $299.