September is drawing to a close, which means its time for another round up from our mates over at Dash Cam Owners Australia. And boy is it a doozy.
This month you can look forward to an oncoming helicopter (because that's cool and normal), side swipes, and a magpie who gives zero fucks.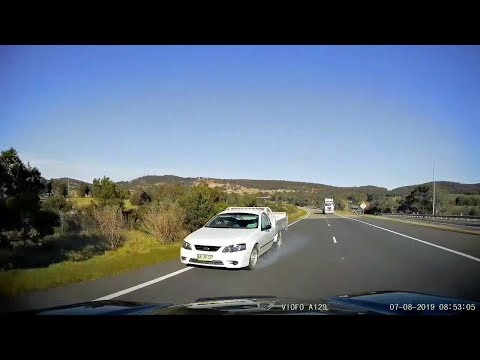 Every month Dash Cam Owners Australia reminds us that us Aussies are absolutely bat shit on our roads. And this month is no exception. This time around you can expect a ute driving down the road wrong side of an on ramp... in front of a cop, a convoy nearly running someone off the road and some fully sick drift action. Not to mention a true Aussie hero who has zero qualms about taking their mobility scooter out for a spin on a main road.
Read more
You'll also be served up the usual dose of creative swearing combos, aggressive honking and overuse of the word "mate".
You can watch more Dash Cam Owners Australia videos right here.