Amazon Prime Day Is still kicking on, and this time with a hot headphone deal.
You can now get Bose's QuirtComfort 35 noise-cancelling headphones for only $309.
Amazon Prime Day is upon us. All the waiting, the speculating, the saving, has come down to this one moment. Prime Day is Amazon's greatest invention; a completely random mega sale not tied to any major holiday period like Black Friday sales are to Christmas. Saying that, no one here in Australia is complaining because it happens to coincide with the end of the financial year and ideally, just in time for our tax back bonuses.
The QuietComfort 35's are considered to be one of the best noise cancelling headphones on the market.
It comes with three levels od noise cancellation, a dual-microphone system for noise blocking and voice pickup, advanced audio performance and is Alexa enabled.
Usually retailing for $359 you can now get them for $50 off.
You can check out more Prime Day tech deals right here.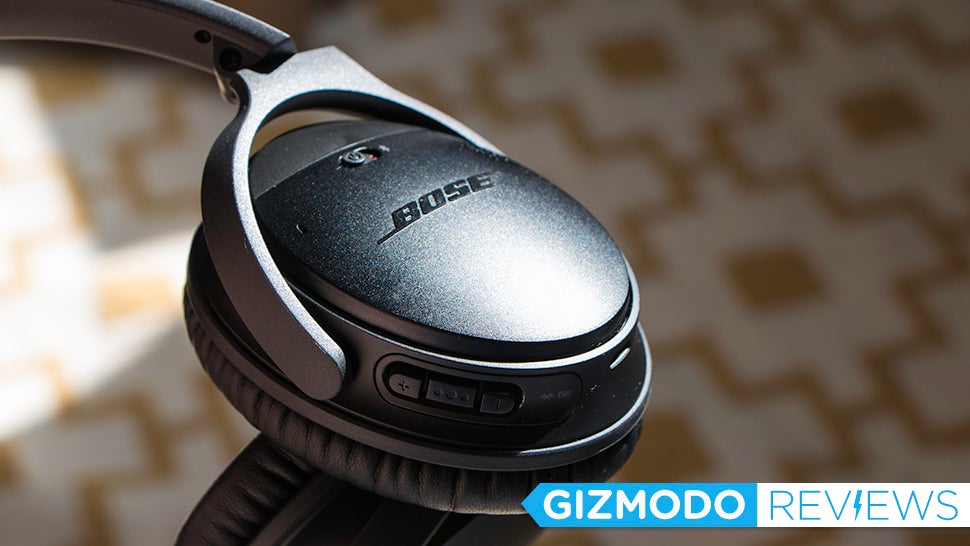 I've never loved Bose headphones. Out of the box, they always felt a bit flimsy, and on my head, the audio quality seemed subpar for the price. At least that's what I thought before I tried the new QuietComfort 35 Wireless cans. The noise cancellation is peerless, and the sound is terrific — for the most part.
---
As Gizmodo editors we write about stuff we like and think you'll like too. Gizmodo often has affiliate partnerships, so we may get a share of the revenue from your purchase.