Last week ACMA revealed the results of its 5G auction – or 3.6GHz spectrum, to put it more formally. According to the Authority, the spectrum is a key band for 5G services, with the licenses being valid from March 2020 to December 2030.
Out of the 350 "spectrum lots" on offer, Telstra bought up 143 for a casual $386,008,400.
ACMA stated at the time that it would consider releasing lots earlier than the rollout date if a lack of negative impact could be guaranteed. As it turns out, they've already given it the go-ahead.
Telstra announced earlier today that it is already using the spectrum across the country – including in Melbourne and Sydney.
5G is now enabled at the Telstra Labs in Melbourne and in its George Street office in Sydney, with another mobile base station to be opened near Tullamarine later this week.
This is awesome, but doesn't really help the rest of us. If you don't have a 5G device (you don't) there will be no sweet 5G access for you – at least until next year.
And while Telstra recently announced its upcoming HTC 5G Hub – a modem and hotspot device – there is no hard date on when it will be publicly available.
However, the last few weeks has also seen an increase of 5G phone talk on a global scale, so here's to hoping that Australia won't trail behind and that we'll see some handheld 5G devices hit our shelves before the end of 2019.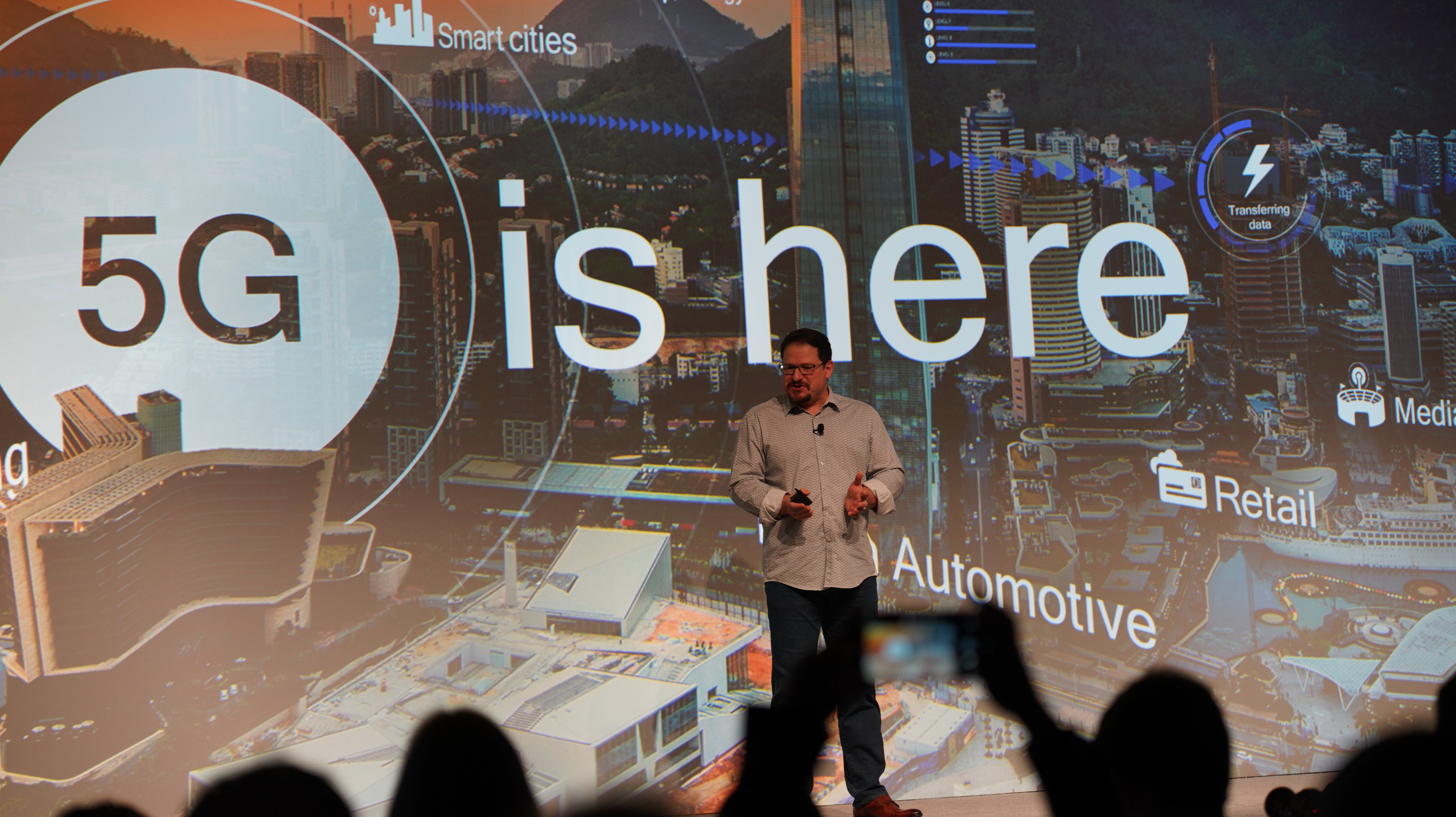 This week, we've been assaulted with a barrage of 5G "news" and announcements, but without a real good reason for why things are happening now. Companies like Samsung, OnePlus, Xiaomi, and others have been out talking big about making 5G capable phones, while wireless carriers in the US have been out there promising cell networks with lighting fast downloads, low latency, and enough bandwidth to power pretty much anything you do on a phone or PC.
Read more
But there is a part of this rollout that can be taken advantage of sooner. One of the upsides to 5G being switched on is that it will reportedly improve the performance of 4G devices, too.
"Today's announcement means there are now 187 sites around Australia that have been 5G-enabled with another 13 to be upgraded before the end of this calendar year," said Telstra CEO Andrew Penn.
"This series of network upgrades is not only making Telstra's mobile network 5G ready but is also expected to help deliver world leading 4G speeds.
"Over the coming months Telstra will continue expanding its 5G coverage with plans to roll out the technology and grow coverage to more cities, regional centres and high traffic areas," Mr Penn said.