Once upon a time, legend told of a magical charging pad that could power up a smartphone, watch, and wireless earbuds all at the same time. Reports from locals who claimed to have seen it even mentioned that it bore a mark that looked like half-eaten fruit. However, despite all the prophecies and rumours, no one has been able to show proof of such a device actually existing. So armed with a dream and some gadgets, I set out on a quest to find that mythical wireless charging pad.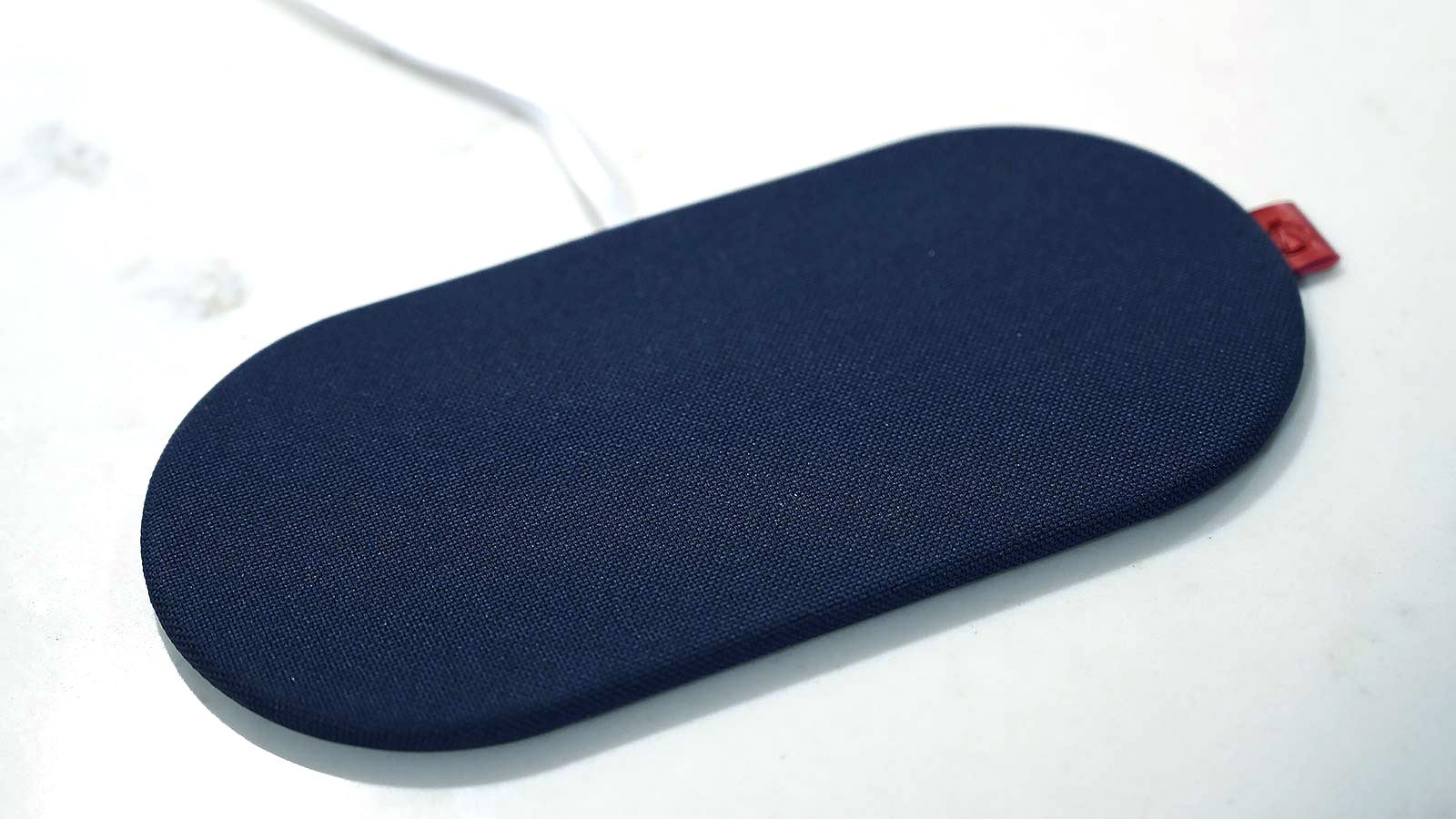 SliceCharge
WHAT IS IT?
A wireless charging mat that can charge multiple devices
PRICE
$US60 ($85)
LIKE
Charges three devices at once, relatively affordable, comes in three colours
DON'T LIKE
The sweet spot for charging each device is somewhat limited and requires more precision than you might think, cord is hardwired.
In the end, what I found is the SliceCharge, which looks and functions a lot like Apple's fabled AirPower charging mat. Sort of. OK, so the one I tested for this review is blue and not white like the vaporware Apple teased last year, and the technology inside is probably different than what ever Apple has planned. But aside from that, the SliceCharge looks incredibly similar to that one ElectroLeather.
Doesn't come with a power brick, so you'll need your own. And it's power cord is hardwired, so you'll need an adaptor with a USB-A port.
Available in red, white, and blue.