Image: Getty
Good news, retro gaming fans!
The Internet Archive hears that you like the Commodore 64, so it's bringing in-browser emulation support to the masses. Like, a lot of it.
When it was announced on Twitter earlier today, Internet Archive had already tested over 10,500 programs. It is basing its emulator off version 3.2 of Vice Emulator and the group will continue to work on the project over the next few weeks.
Here are the original tweets from Internet Archive's Jason Scott.
So, uh, hi everybody.

Internet Archive is in the process of adding in-browser emulation support for Commodore 64. Here's a collection of currently working and tested for at least booting properly. (10,500 as of this writing, but it's growing): https://t.co/ct2QWQa3AS pic.twitter.com/qZiaAR54t2

— Jason Scott (@textfiles) October 5, 2018
Also it's due to the tireless work of Sgeo who banged his head across our environment, as well as compiling VICE 3.2 in Emscripten, an act inspired by an earlier project by @rjanicek to convert Vice 2.4. We're still working on it, but I think you'll like where it's going.

— Jason Scott (@textfiles) October 5, 2018
This isn't the first time that the Internet Archove has gifted us with retro games and programs - it has previously worked on similar projects for MS-DOS and Macintosh software.
You can check out the entire C64 software library here. Personally, I went straight for Bubble Bobble and Oregon Trail.
When I looked up California Games I was greeted with something called Mad Party Fucker v1.0. I haven't had the guts to hit play on it yet.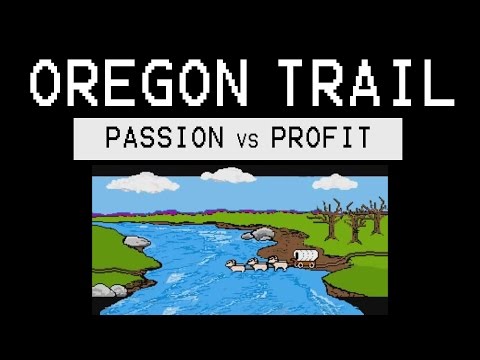 Video. We're living in a golden age of immersive, narrative video games that can transport us to worlds both familiar and fantastical. As odd as it might be to consider it, none of this would be possible if it weren't for Oregon Trail.