She's here! The Captain Marvel trailer finally dropped this morning—and with it, our hype and excitement got sent into the stratosphere. But fans and journalists weren't the only ones shrieking their enthusiasm about the arrival of Carol Danvers to the MCU. Celebrities and filmmakers did the same.

Things started with the Captain herself.
Look Mom, I'm a superhero. #CaptainMarvel pic.twitter.com/iUv0g1wlxs

— Brie Larson (@brielarson) September 18, 2018
And extended to another Captain.
???????????? https://t.co/OfJ2nhYGWd

— Chris Evans (@ChrisEvans) September 18, 2018
Lin-Manuel Miranda, a Disney superfan and family member thanks to Moana and Mary Poppins Returns, also weighed in.
That fade from "HER" into "A HERO" tho
(I LOVE TRAILER WORDPLAY @brielarson) https://t.co/Ovn81VJzD1

— Lin-Manuel Miranda (@Lin_Manuel) September 18, 2018
Then Valkyrie herself, Tessa Thompson (who may meet Captain Marvel next May), tweeted her approval.
Things She Did: THAT. You are my HER-O @brielarson . March can't come soon enough @MarvelStudios https://t.co/cvvWFtiQTn

— Tessa Thompson (@TessaThompson_x) September 18, 2018
Even people without Disney connections came out, like recording artist Halsey.
Um what I'm nervous and panicking!!!

— Brie Larson (@brielarson) September 18, 2018
And, of course, filmmaker Kevin Smith was as enthusiastic as ever.
Who will save us from Thanos? Her – A Hero! @captainmarvel looks like @MarvelStudios is on a mission to take every single last nickel I have! But when you're done Marveling over this trailer, hear a brand new SMocast with me & Scott: https://t.co/Bo4Z8dfAk3 https://t.co/4YFHjvQfF2

— KevinSmith (@ThatKevinSmith) September 18, 2018
Who had your favourite reaction?
Captain Marvel opens March 8.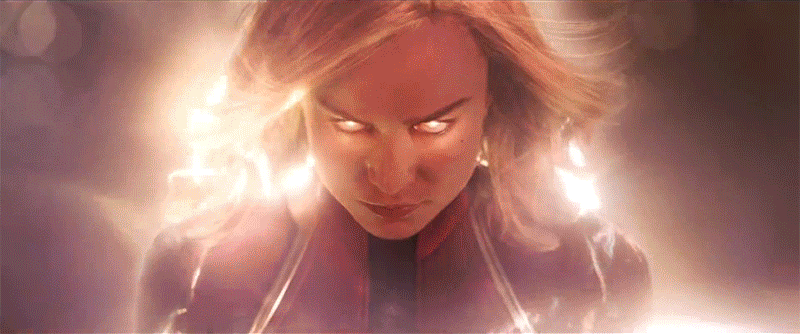 It's here! Captain Marvel has finally landed, before immediately blasting off again with a fantastic looking first trailer. Aside from looking great, the trailer also gives us our first good look at both the cosmic and earthly lives of Carol Danvers, and a hint of the threat's she's going to face. Here's what we could find.
Read more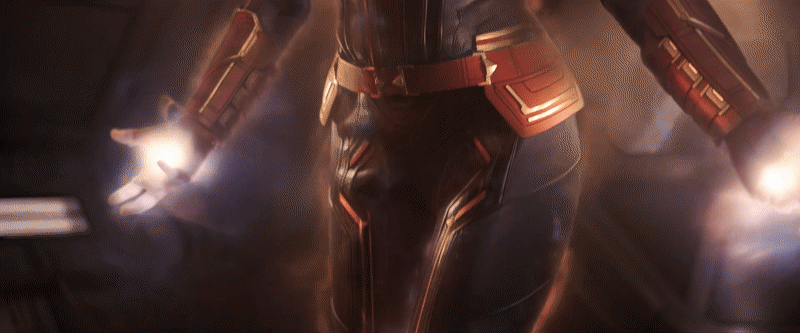 It's nearly four years to the day since Marvel announced Captain Marvel was going to be part of its Cinematic Universe. Since we've waited, civil wars have been fought, Thanos has come and culled half of existence, and little by little we've had teases of her arrival. And now we finally have our first look at her in action.
Read more